Archives by date
You are browsing the site archives by date.
By Hilary Nangle on October 23, 2010 | 2 Comments
If I lived any closer to Shepherd's Pie it could be dangerous to both my wallet and waistline. Chef Brian Hill's new li'l bistro-style pub (pub-style bistro?) opened in late spring with little fanfare, but with a huge fan base (thanks to his equally popular Camden restaurant Francine Bistro), and it didn't disappoint. Big flavors […]
Posted in Food, Penobscot Bay, Trip Planning, Where to go | Tagged Brian Hill, Francine Bistro, restaurant review, Rockport, Shepherd's Pie | 2 Comments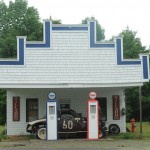 By Hilary Nangle on October 19, 2010 | Leave a comment
Can you identify where in Maine this photo was taken?
Posted in Uncategorized | Leave a comment
By Hilary Nangle on October 17, 2010 | Leave a comment
Local food, live music, and to-die-for sunset views over Penobscot Bay and beyond from the summit of Ducktrap Mountain, in Northport, come together to make a foodie benefit worth salivating over: The Art of Local Food, a tasting party to benefit the Natural Resources Council of Maine on Sunday, Oct. 24,  at Point Lookout Resort […]
Posted in Events, Food, Penobscot Bay, Trip Planning, Where to go | Tagged Ducktrap Mountain, Northport, The Art of Local Food | Leave a comment
By Hilary Nangle on October 14, 2010 | 3 Comments
I scream, you scream, everyone screams for Gifford's Ice Cream during the annual two-for-one closing weekend special. This weekend, Oct. 16-17, 2010, Gifford's closes it five Maine ice cream stands and its 30th year in biz with its annual Buy One Get One Free clear-out-the-freezers event. The offer is valid for every ice cream purchased […]
Posted in Deals, Events, Food, Kennebec and Moose River Valleys, Maine Made, Trip Planning, Western Lakes & Mountains | Tagged Auburn, Bangor, Farmington, Gifford's ice cream, Skowhegan, Waterville | 3 Comments

By Hilary Nangle on October 14, 2010 | Leave a comment
You tweet, I woof: Planet Dog is inviting dogs and their humans to don homemade costumes and partake in spooky brew, share slimy drool, and compete for prizes at its sixth annual Halloween Party on Thursday, Oct. 28, from 6-7:30 p.m. The event takes place at Planet Dog's company store in Portland. Prizes are worth […]
Posted in Events, Greater Portland, Trip Planning | Tagged pet travel, Planet Dog, Portland | Leave a comment
By Hilary Nangle on October 12, 2010 | 1 Comment
Last week, I lunched at the The Salt Exchange, and I have four words to share: duck sliders, truffle chips. Really, I could end this posting with those words; they're all you need to know to have a good experience. But let me tell you a bit more about this restaurant on Commercial  Street in […]
Posted in Food, Greater Portland, Trip Planning, Where to go | Tagged dining review, Portland, The Salt Exchange | 1 Response
By Hilary Nangle on October 11, 2010 | 2 Comments
My original plan was to graze my way through dinner by nibbling appetizers or choosing small plates at a handful of restaurants in Bangor, Brewer, and Orono. Based on recommendations from locals, my possibilities included a pulled-pork app at Fiddlehead; fish tacos at Luna; perhaps a return visit to Market Bistro, where I'd had a […]
Posted in Food, Inns & B&Bs, Lodging, Maine Highlands, Moon guidebook updates, Trip Planning | Tagged Bangor, Dining, restaurant, review | 2 Comments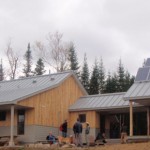 By Hilary Nangle on October 10, 2010 | Leave a comment
Maine Huts & Trails, the hut-to-hut multi-use trail in Maine's western mountains, got a big boost this weekend with the opening of its third hut, this one situated near Grand Falls of the Dead River. This makes three huts on the trail, which now extends from Carrabassett Valley to The Forks, making it an ideal […]
Posted in Activities, Hiking, Kennebec and Moose River Valleys, Lodging, Sporting Camps, Trip Planning, Western Lakes & Mountains, Where to go | Tagged Dead River, Grand Falls, Maine Huts and Trails | Leave a comment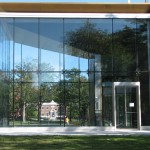 By Hilary Nangle on October 8, 2010 | 2 Comments
I've always thought one of the prettiest and most easily accessible fall foliage drives is Route 1, between Brunswick and Bath. There's something about the rolling topography, the rivers, and the mix of trees that make for eye-popping color: deep crimson, fire red, burnt and day glow oranges, sunshine yellow and autumn gold; they're not […]
Posted in Activities, Inns & B&Bs, Lodging, Mid-Coast, Sightseeing, Trip Planning, Where to go | Tagged Bath, Black Lantern B&B, Brunswick, Brunswick Inn, Captain Daniel Stone Inn, foliage, kismet inn | 2 Comments