Browse:
Home
/
Maine travel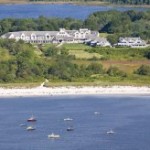 By Hilary Nangle on March 9, 2017 | 1 Comment
This spring, check into one of Maine's finer accommodations at a great rate, while supporting a worthy cause. Choose from participating Maine accommodations in more than a dozen locations, including Greater Portland (the Inn by the Sea in Cape Elizabeth, photo); popular coastal villages such as the Kennebunks, Ogunquit, Boothbay Harbor, and Camden; Acadia hotspots […]
Posted in Events, Lodging | Tagged discount lodging in Maine, half-off lodging rates, Hospitality for Habitat, Maine Innkeepers Association, Maine lodging deals, Maine travel, May lodging specials | 1 Response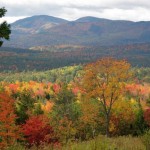 By Hilary Nangle on October 8, 2009 | Leave a comment
Even though the color is a bit from peak, it's still gorgeous in the Bethel area. If you're looking to slip away for a day or two, you won't go wrong here in the next week or so. My overnight began with a backroad noodle through the village- and lake-speckled rural countryside between m Augusta […]
Posted in Deals, Food, Inns & B&Bs, Lodging, Maine Made, Moon guidebook updates, Shopping, Western Lakes & Mountains | Tagged $5 burger night, autumn ramble, Barbecue Bob, Bethel Maine, Cafe DiCocoa, Crocker Pond House, foliage trips, Jolly Drayman, Maine foliage, Maine food, Maine travel, Nezinscot Farm, Western Maine | Leave a comment
By Hilary Nangle on September 28, 2009 | Leave a comment
Ed and Karen Curtis don't just talk green talk, they walk the green walk and share it with their guests at the Three Pines Bed & Breakfast. Their 40-acre organic oceanfront farm, located on the east side of Hancock Point, fronts on Sullivan Harbor, just below the Reversing Falls. It's completely off the power grid, […]
Posted in Acadia, Inns & B&Bs, Lodging, Uncategorized | Tagged Farm-stay inn, green lodgng, Hancock Point, Maine travel, oceanfront lodging, off-the-grid, Reversing falls, Sullivan HArbor, THree Pines B&B, vegetarian | Leave a comment
By Hilary Nangle on September 24, 2009 | Leave a comment
Sebasco Harbour Resort has a decent deal for golfers. The Midweek Bed, Breakfast, & Golf package provides a double-occupancy room for the night, with breakfast for two, and unlimited golf for two days, beginning at $159 per room, per night. It's available Sunday through Wednesday, through Oct. 18.
Posted in Deals, Lodging, Maine Made, Mid-Coast | Tagged Golf packages, Maine lodging, Maine lodging packages, Maine travel, Phippsburg Maine, Sebasco Harbor Resort | Leave a comment
By Hilary Nangle on September 24, 2009 | Leave a comment
We finished our visit to Mount Desert Island with two returns, Mache Bistro for a dinner and Jordan Pond House for lunch. Once again, Mache did everything right. Chef/owner Karl Yarborough knows how to put out excellent food and how to keep the front of the house running smoothly. Our table of six ordered two […]
Posted in Acadia, Food, Moon guidebook updates | Tagged Acadia National Park, Bar Harbor, Dining in Bar harbor, Jordan Pond House, Mache Bistro, Maine dining, Maine food, Maine travel, Mount Desert Island, restaurants | Leave a comment
By Hilary Nangle on September 23, 2009 | 1 Comment
In summer, the daily boat to Isle au Haut is packed with kids and dogs, hikers and freight. Not so in September. As I write this, I'm sitting at the Black Dinah Chocolatiers Internet Cafe, having nibbled my way through a couple of selections and a cup of tea. That alone is reason to visit […]
Posted in Acadia, Food | Tagged Acadia National Park, Black Dinah Chocolatiers, Isle au Haut, Maine islands, Maine travel, Stonington Maine | 1 Response
By Hilary Nangle on September 21, 2009 | 1 Comment
Back on MDI for a couple of nights of R&R after the book deadline. Last night, we went to Town Hill Bistro, with my foodie friend E and her boyfriend. It's a cozy, small restaurant, with a rustic, barn-like decor; fireplace at one end, bar at the other. We began with the mussels, grown in […]
Posted in Acadia, Uncategorized | Tagged Acadia dining, Food, Maine travel, Mount Desert Island, Town Hill Bistro | 1 Response
By Hilary Nangle on September 18, 2009 | Leave a comment
I just turned in the manuscript for a new edition of Moon Coastal Maine, slated for spring 2010 publication. Between meeting that deadline and now dealing with what's stacked up behind it, I haven't had a chance to post here. But I will. Soon. Honest. Leave are beginning to turn, with hints of (and occasionally […]
Posted in Uncategorized | Tagged foliage, Maine travel | Leave a comment
By Hilary Nangle on September 9, 2009 | Leave a comment
I always wanted a peek behind the gates at Bath Iron Works, and I got one on Maine Maritime Museum's BIW trolley tour. The one-hour tours aboard a trolley bus (if you want to be comfortable, bring a cushion as a sit-upon) are narrated by former BIW emloyees, who share their experiences, insights, and pride […]
Posted in Activities, Mid-Coast, Moon guidebook updates, Sightseeing | Tagged Bath Iron Works, Bath Maine, BIW, BIW tour, Maine Maritime Museum, Maine museums, Maine travel, trolley tour | Leave a comment