Add one of these made-for-the-memory-books experiences to your Maine vacation.
1. Hike in the 100-Mile Wilderness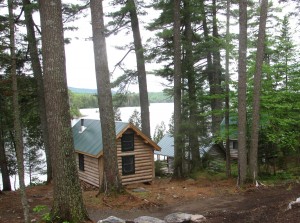 Using the Appalachian Mountain Club's  Gorman Chairback Lodge and Cabins as a base, spend a few days off-the-grid in the 100-Mile Wilderness region, northeast of Greenville. Built as a private camp in 1867, the AMC  completely renovated the lakefront facilities, which comprise a main lodge, where homestyle meals, included in the rate, are served, eight rustic cabins, a bunkhouse, and a central bathhouse with hot showers and a sauna. Pack a trail lunch, and head out to explore more than 20 miles of trails, including one to Screw Auger Falls, in Gulf Hagas, called the Grand Canyon of Maine. Other good choices include Third and Fourth Mountains and West Chairback Pond Falls. Guests have free use of canoes and kayaks on Long Pond and stashed on more remote ones, such as Trout Pond, a 6-mile hike.
2. Pedal the Maine Coast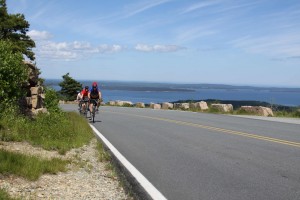 Join Summer Feet on a guided bicycle trip along Maine's Gold Coast beginning in Portland and taking in Mount Desert Island, the Schoodic Peninsula, Islesboro, Camden, and Rockport. The five-night tour includes lodging, most meals, a schooner sail, ferry ride, sea kayaking excursion, entrance fees for Acadia National park, hybrid bike rental, transfers, van support, and more. Summer Feet also has shorter excursions and self-guided tours available.
3. Begin or add to your birding life list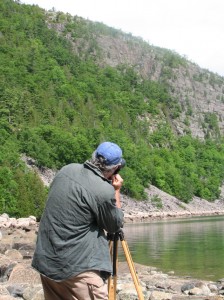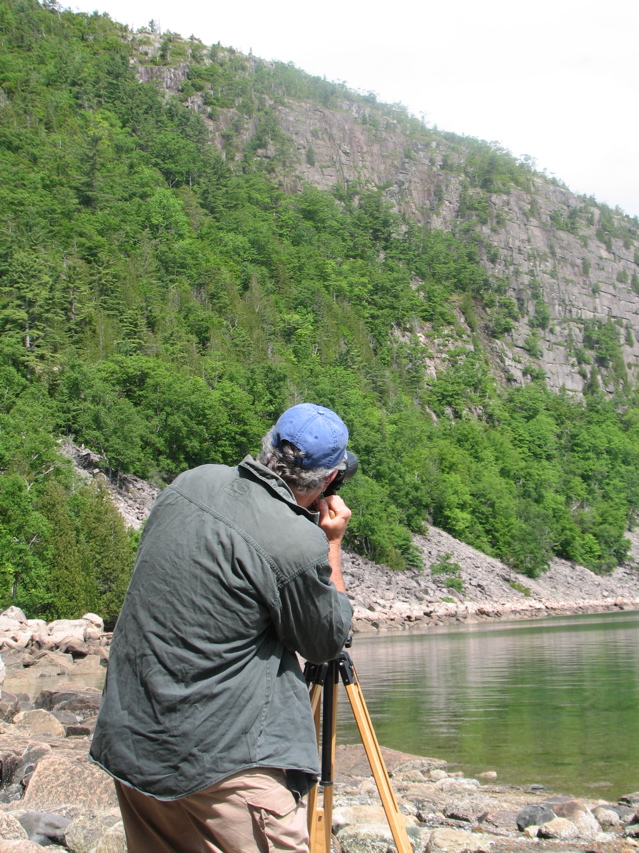 Osprey or eagle? Woodpecker or warbler? Spend a few hours or days with Maine Guide Michael Good, of Down East Nature Tours, and beginning birders will gain an understanding of native East Coast species, while avid ornithologists might add a coveted bird to their life list. Programs range from a four-hour introductory session on Mount Desert Island to advanced searches for unique species in Down East Maine. Good provides transportation, with pick-up at local accommodations, as well as a spotting scope.
4. Paddle an ancient Native American route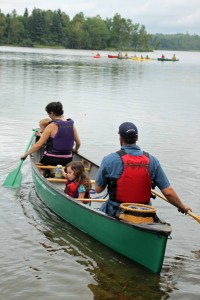 The Northern Forest Canoe Trail flows through New York, Vermont, New Hampshire, and Quebec, but more than 350 of its 740 miles are in Maine. It enters the state at Lake Umbagog and winds northwestward following lakes, rivers, and streams to Fort Kent. The trail is mapped in 13 sections, with the Maine portion beginning in section 8. Maps detail the waterways, portages, dams, communities, and natural sights along the route, making it easy to dip your paddle in waters that fit your abilities and travel preferences.  Purchase a guidebook ($24.95) and maps (Maine set is $59.70) and find trip-planning information on the organization's website.
5. Climb Katahdin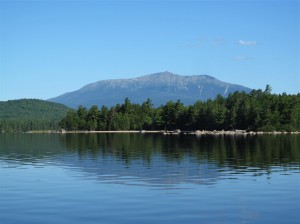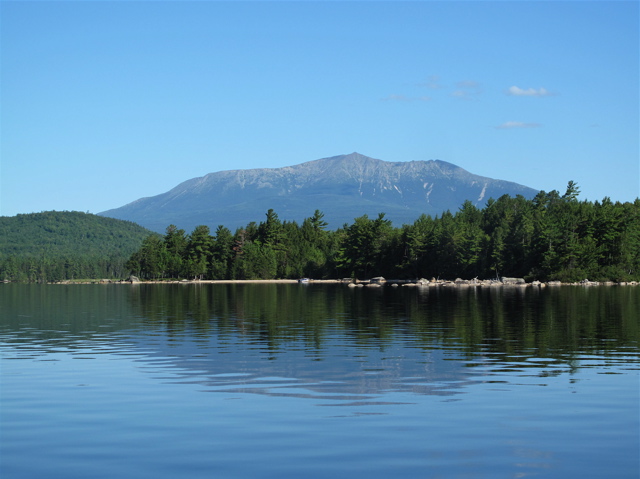 Mile-high Mount Katahdin, in Baxter State Park, near Millinocket, is Maine's tallest peak and the end point for those heading north on the Appalachian Trail. Although one single mountain, Katahdin comprises several peaks: Baxter, at 5,267 feet is highest. Climbing it is a belt-notcher for serious hikers. It's a strenuous, full-day hike that requires being prepared for any type of weather. If summiting this massif isn't enough, hike the aptly named Knife Edge, a treacherous 1.1-mile-long granite spine, no wider than 3 feet in places, linking Baxter Peak with neighboring Pamola Peak. Plan well in advance and see website for details on parking, camping, hiking guidelines, nonresident fees, and especially rules for park use.

6. Surf's up!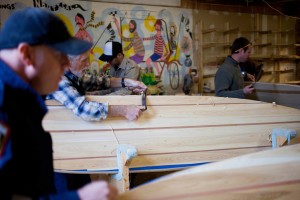 Grab your board and head for York Beach. If you don't have a board, build one. York's Grain Surfboards has practically a cult following for its handcrafted wood boards, and it offers classes for those who want to learn how to build their own. Four- to seven-day classes begin at $1,750 per person, which includes materials and supplies and daily breakfast and lunch.
7.  Explore an uninhabited island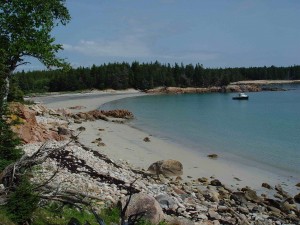 Marshall Island, in Jericho Bay, is the largest undeveloped and uninhabited island on the East Coast. About once a month in July and August, Old Quarry Ocean Adventures, in Stonington, offers a day-trip aboard the Nigh Duck to the 985-acre island, which is owned and maintained by the Maine Coast Heritage Trust. Charters also can be arranged. You're on your own to explore the seven miles of mostly granite shoreline, two sand beaches, and 10 miles of trails lacing the inner forests. An island map can be downloaded from MCHT. Box lunches are available, but must be ordered a day in advance.

8. Cruise to the woods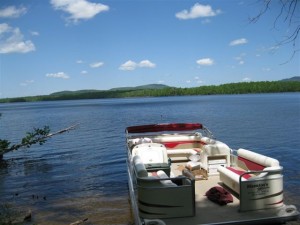 Spend a weekend in western Maine's wilderness at the Maine Huts Flagstaff Lake Hut. Sure you can hike or mountainbike in, but for a different experience, consider a cruise. Depart Stratton in late-afternoon aboard a pontoon-boat with Flagstaff Lake Scenic Boat Tours. Master Maine Guide Jeff Hinman will explain the lake's history, tell tales of the lost village of Flagstaff under its waters, and point out local flora and fauna. Spend at least, ideally two nights. During the day, hike the Maine Huts Trail, swim in the lake, paddle one of the huts canoes or kayaks, or simply relax in the main lodge. Return after lunch on your last day.
9. Pan for gold or go rock-hounding

"Gold bought, sold, and lied about here" proclaims the sign outside Coos Canyon Rock and Gift Shop, in Byron. Check out the exhibits of some of the nuggets found in the Swift River and ask for a free hands-on demonstration. Now try it yourself right across the street. A rental pan and screen are $2 with a $5 deposit; a trowel is $1; or get fancy with a sluice box, bucket, and shovel for $15, with an $85 deposit. Who knows, maybe you'll strike it rich! Or, dig for gems, including Maine tourmaline, with Maine Mineral Adventures, which offers field trips to Mt. Mica (the oldest gem mine in the country), The Bennett Quarry, The Orchard Quarry, The Intergalactic Quarry, and other locations in the Oxford Hills. Expect to pay about $60/day or $25/hour adult; half price for kids 16 and younger; plus entry fees for private sites.
10. Jam with the wind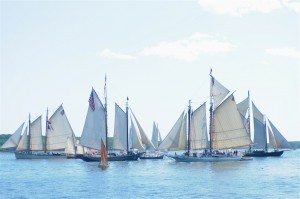 Sure, you can take an hour or half-day sail, but nothing beats casting off all ties to real world and saiing on a member vessel of the Maine Windjammer Association. Even better, it's a budget-controlled situation, because everything is included in the price: cabin, meals, and sail. Now don't expect fancy accommodations, most are just a few notches above camping, but the experience of being ruled by wind and tide triumphs all. Some boats are even family friendly. Sail from two days to a week or longer; themed cruises—wine, knitting, etc.—are offered.