If you like pie, you'll love Rockland's Pies on Parade, which features more than 40 pies of all types, from blueberry to pizza rustica, lobster quiche to cider-braised pork brioche . It's one of my favorite food-centric events in Maine.
WHAT: Pies on Parade, Rockland, Maine

Pie sampling at more 20-plus venues, including the four sponsoring inns, as well as restaurants, museums, and other local businesses.  You can walk site to site or hop on and off the free trolley.
WHEN: Sunday, late January, 1-5 pm
Rain, snow, ice, sleet, nothing stops this event from happening: Hundreds of pies have been baked.
SPONSOR: Historic Inns of Rockland
Four fine inns in downtown Rockland—The Berry Manor, Captain Lindsey, Granite Inn, and Limerock Inn, all built between 1835 and 1898. These aren't home-stay B&BS, all are historic homes turned into boutique inns, complete with all the whistles and bells: private rooms, private baths, common areas, Wifi, abundant breakfasts. Some have fireplaces and whirlpool tubs. One is especially kid and pet friendly
TIX: $25 adult, $10 children.
Yes. Tickets for the tour alone sell out quickly; $25 adults, $10 kid 10 and younger. To order tickets in advance, call 1-877-ROC-INNS (877-762-4667).
ADVICE: Check out these Survival Tips
BENEFITS: Area Interfaith Outreach Food Pantry.
More than $50,000 has been raised to date.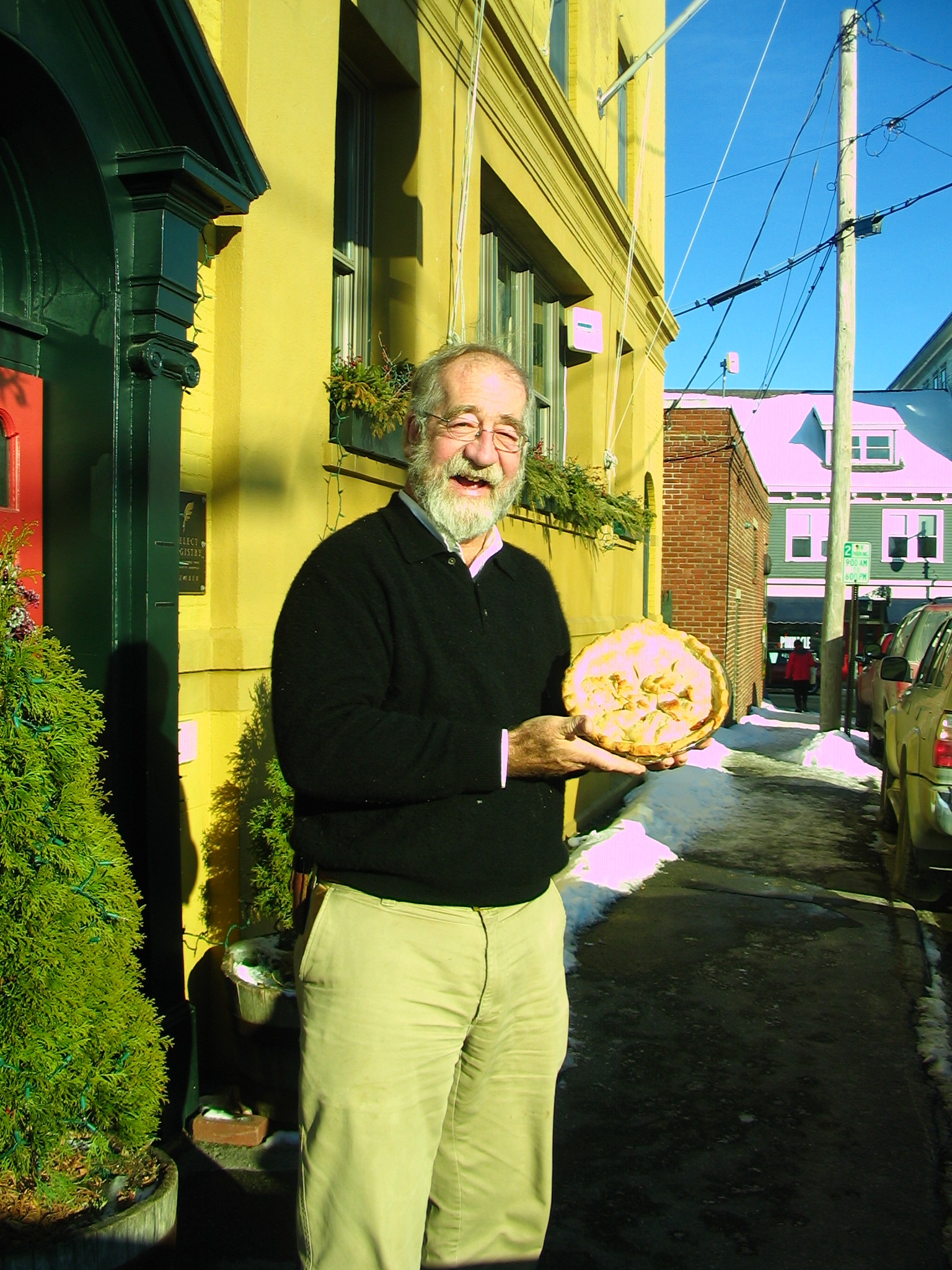 LODGING PACKAGES: at the Historic Inns or Rockland
Granite Inn, Berry Manor, Limerock Inn, Captain Lindsay. Packages  include:
Two guaranteed tickets to the usually sold-out Pies on Parade
Two "personal" pies upon check-in
Commemorative Pies on Parade poster
$50 in Midcoast Money for dinner on Saturday
Tix and exclusive tour of Owl's Head Transportation Museum on Saturday, 12:15-2:15 p.m., with pies paired with foreign autos
Exclusive tour of Audubon's Project Puffin Center featuring "Puff (in) Pastry Pies" on Saturday afternoon with sweet cream puff-in pastry pies.
Complimentary access to  Maine Lighthouse Museum featuring "Lite Pies," opening  Sun. at 10 a.m. with "lite" pies
Invitation to a "Wine and Pie" tasting at the Wine Seller, Saturday from 3:30-5:30 p.m., with exclusive tasting from 3-3:30 for inn guests
Two-Night Package prices begin at $345 single or double occupancy. Add a third night at a 25% discount.