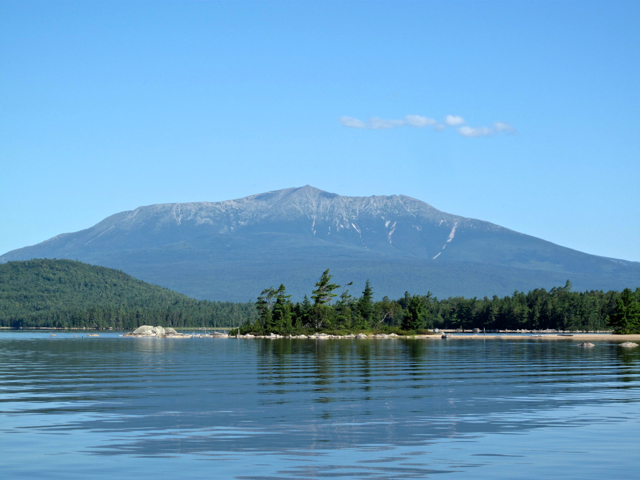 This autumn, why not take explore both Maine's Moosehead Lake region and the new Katahdin Woods & Waters National Monument from one convenient base? Plop yourself down in Dover-Foxcroft. From this up-and-coming pretty shire town, each is within an hour's drive, with plenty to see along the ways, and autumn is a spectacular time to do so, with brilliant colors reflected in shimmering waters.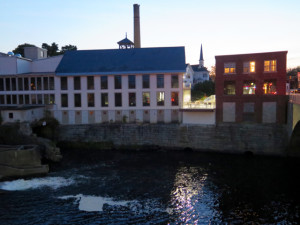 Roughly an hour northwest of Bangor, Dover-Foxcroft isn't on the tourism radar screen, but I'm guessing with the new National Monument and the new, downtown, The Mill at Dover Foxcroft Hotel and Cafe, that will change. The masterfully renovated mill is sited on a waterfall. Upstairs are six spacious industrial chic rooms. Downstairs is a cafe, with seating both indoors and outside overlooking the falls. I recently stayed and loved it.
A five-minute walk up the road is Pastimes Pub, a comfy spot in a former bank serving updated pub fare: Don't miss the charcuterie plate, sourced from the Amish butcher in Unity, or the mac & cheese (try it with crabmeat). There's often live entertainment.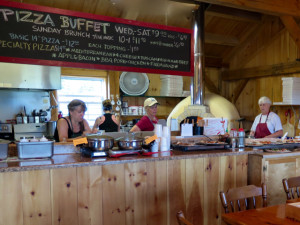 Another don't-miss food option: Stutzman's Farm Stand & Bakery, a third-generation family-owned farm with a delicious pizza buffet ($9, including pizzas, salad, soup, and dessert) as well as daily specials; there's often live entertainment, too.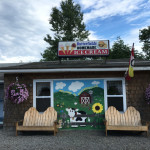 Chase it with a homemade, rich, creamy, grin-producing ice cream from Butterfield's. Trust me, they get it right, they've been making ice cream since 1950.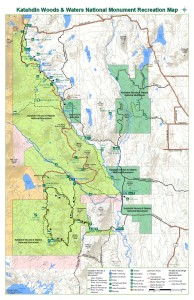 Infrastructure is minimal at America's newest National Monument, but you can hike, canoe, kayak, fish, or simply watch birds and wildlife.
If you prefer to stay on paved roads, the Katahdin Woods & Waters Maine Scenic Byway edges a section of the National Monument lands and gives you a taste of this gorgeous chunk of real estate. Lauding over the landscape is Katahdin, Maine's highest mountain and the northern terminus of the Appalachian Trail.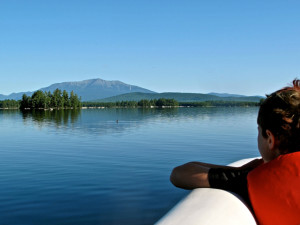 While You're Here: Getting close to Katahdin is just one of many reasons to visit Baxter State Park, a generous, fore-sighted gift to the people of Maine from former governor Percival Baxter.
Climbing Katahdin and crossing it's famed Knife Edge a 1.1-mile narrow granite spine connecting Baxter and Pamola Peaks, is best left to experienced hikers equipped for the rugged wilderness and the vagaries of weather. (Note: Baxter does not permit dogs, RVs  exceeding 9H x 7W x 22L, motorcycles, motorbikes, or ATVs. And have a full tank of gas as there are not services in the park).
The West Branch of the Penobscot River, famed for whitewater rafting, flows near the park access road. Consider booking a trip with New England Whitewater Center, whose owner, Matt Polstein, has been a huge promoter of the national monument. He also offers canoeing, kayaking, lodging, and a restaurant. Ask about trips to the Ambejejus Boom House.
For a quick lunch, pop into North Woods Trading Post, the last place to stock up on anything and get Wi-fi, before heading into the Baxter.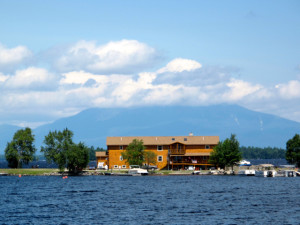 If you're looking for a fancier place to stay in the area, check into the Five Lakes Lodge, a purpose-built cabin-style B&B occupying a spit of land reaching into South Twin Lake and offering eye-candy views of Katahdin over the chain of lakes. It's the closest thing to luxury in the region.
En Route: If you didn't grab breakfast at The Mill Cafe, do so at Elaine's Cafe & Bakery in Milo, a wonderful scratch-made bakery-cafe that serves homemade doughnuts, hearty breakfasts, and awesome pastries.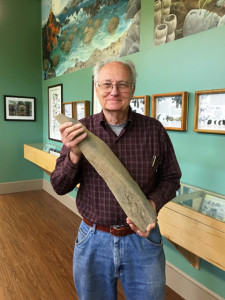 If the timing is right, while in Milo, you might also want to visit the new Harrigan Museum, which showcases the archeological treasures collected by Tom and Nancy Harrigan in a purpose-built museum they created adjacent to the Three Rivers Kiwanis building. Tom's on site when it's open, and he'll share his passions and tell you the stories behind his fascinating finds. This is far above the usual local historical society or amateur-collector museum and is well worth a visit if you appreciate fossils, minerals, and Indian artifacts.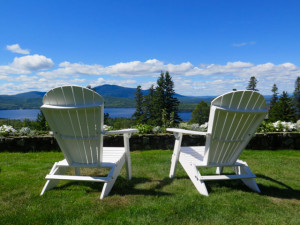 Head northwest out of Dover-Foxcroft, and you'll pass through Monson before arriving in Greenville at the base of Moosehead, Maine's largest lake. The Moosehead Lake region is one of my favorites. It blends just enough civilized comforts to ease the immersion into wilderness.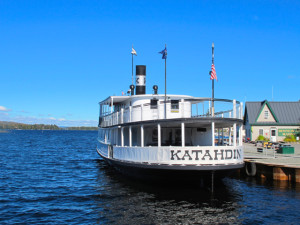 Outdoor-oriented folks can easily spend a week or longer in this area, thanks to the abundant hiking, wildlife-watching, and paddling opportunities. The Chamber of Commerce, located at the top of the hill heading into town (look for the look-out tower), can provide you with info on appropriate hikes. Or plan in advance and book a hike, moose safari, or paddle with Northwoods Outfitters.
If you're just here for a sightseeing day trip, plan to either take cruise aboard The Kate, a retrofitted steamship dating from the lumberjack era, hop the Kineo shuttle across the lake from Rockwood to Kineo for a look-about, or take a scenic float-plane tour with Currier's.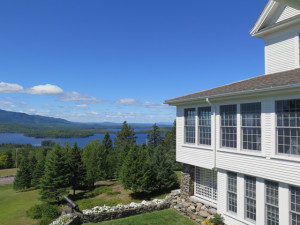 Want to call it a night in the region? If your wallet is fat, one of the finest inns in the state is the Blair Hill Inn, a magnificent Victorian mansion with beautifully updated guestrooms, panoramic views over Moosehead, a dining room, a lounge, and a spa. Far less fancy is the lakefront Chalet Moosehead, with a primo location.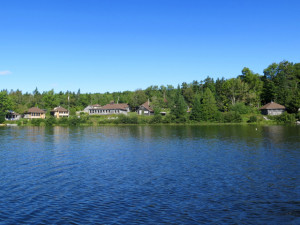 Or for a quiet sporting camp-style stay, you can't beat rustic West Branch Pond Camps: a string of cabins and main lodge on remote West Branch Pond, where the daily per person rate includes breakfast, lunch, and dinner daily, as well as use of canoes, kayaks, and rowboats.
En Route: If you have a hankering for barbecue, don't miss Spring Creek in Monson.
Connect the Two: The Golden Road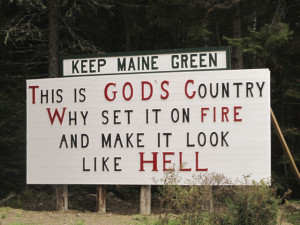 If you have a reliable car, ideally with a decent amount of clearance, and aren't squeamish about driving dirt roads in the wilderness, you can Greenville in the Moosehead Lake region with Millinocket, in the  Baxter/Katahdin Woods and Waters region, via the Greenville and Golden roads. The rugged but scenic 71-mile drive is an adventure that often rewards drivers with sightings of moose, bear, and other wildlife.
Be aware that this is a private road and the logging trucks own the right of way. If you see one, pull way over and get out of its way. While the road is maintained, it can be very soft after a recent grading or very rutted. It's wise to ask for road conditions and directions before attempting it, and allow enough time to be off the wilderness sections and back on tar well before sunset.