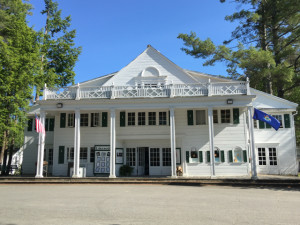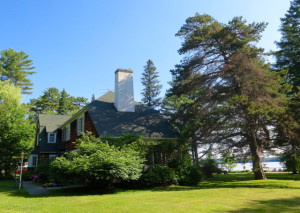 If you're looking for a inexpensive, lakeside, retro-vintage escape in Maine,  let me tell you about Lakewood. Sited in Madison, 6 miles north of Skowhegan on the shores of Lake Wessrunsett, Lakewood comprises an inn, summer theater, restaurant, 18-hole golf course, tennis courts, and century-old spiritualist camp, all within steps of each other. I visited a few weeks ago with a friend, and for just shy of $100 pp, we landed adjoining private rooms with a shared bath, dinner, breakfast, and a show.
Lakeside lodging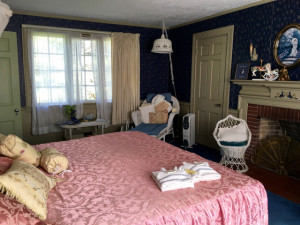 Let's start with the The Colony House Inn Bed and Breakfast. Betty White and Alan Ludden honeymooned in this lovely shingle-style manse, built in 1929 as the summer home of playwright and director John B. Hymer. Frankly, it's likely little has changed since the days when the stars stayed here. Yes the decor could use updating; ditto for the vintage bathrooms (think green tile and mauve ceramic fixtures), but this place is a charmer. It's authentic/stylish-well-to-do grandma retro, not restored/hipster-gussied retro.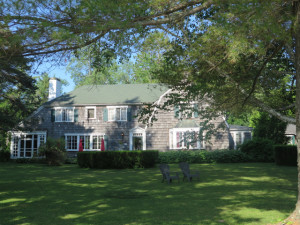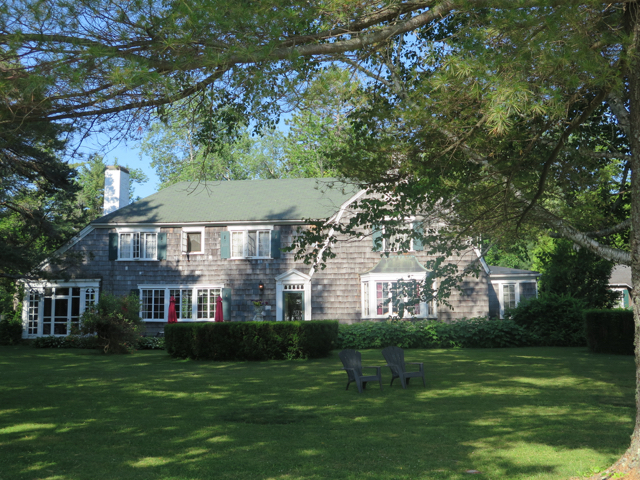 The design is open and airy, the rooms are spacious, the architectural elements are handsome (check out the winding stairway), and the lake views are divine—from many rooms, as well as from the wicker-filled screened porch and the front terrace. Rooms have Wifi, but lack TVs, although there's one in the parlor. Expansive shaded and landscaped lawns with nice gardens surround the inn.All this, inclusive of a full breakfast, too, is just $45 per person. Nice, eh? (Note: also available are two cottages.)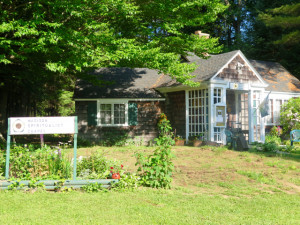 The inn has canoes and kayaks are available for rental, and it can arrange for guests to play the Lakewood Golf Course or use the clay tennis courts. And of course, you can always schedule a workshop, reading, or message circle or attend a service at the Madison Spiritualist Camp. Or simply laze the day away at this inviting spot, perhaps taking a dip every now and then.
Dinner and a show
A two-minute stroll away is the Lakewood Restaurant. The restaurant's schedule coordinates with the theater's, and as long as you're seated in the lake-view dining room before 6:30, you'll make the 8pm curtain at the adjacent theater. The staff is friendly and efficient, and the food is very good, with an emphasis on Maine-sourced ingredients. We easily made a meal out of starters and salads, but entrees, such as sirloin steak, pork tenderloin, and pan-seared sea scallops range $16-22.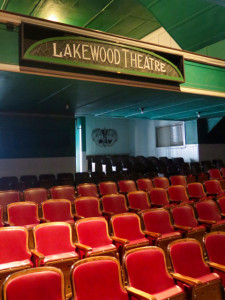 Facing the restaurant is Lakewood Theater. Built in 1901, Lakewood was once a regular stop on the summer stock tour, hosting big-name celebrities such as Lana Turner, Humphrey Bogart, Vincent Price, and later even John Travolta, who appeared here in Bus Stop decades ago, at the height of his Vinnie Barbarino fame. Maine's oldest summer theater thrived from 1925-41, and even premiered one of Broadway's longest-running plays, Life with Father.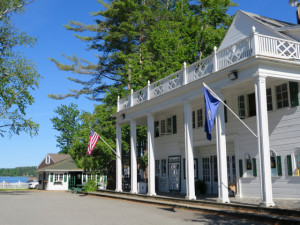 In the 1970s and '80s, it began to fade and fall into disrepair under a parade of owners until 1985, when the nonprofit Curtain Up Enterprises assumed operation and set out to repair and restore it. While it no longer attracts Broadway stars, it does feature talented company presenting musicals, farces, comedies, and dramas. We caught Always, Patsy Cline, and were surprised by how good the sets, singing, and acting in this two-person musical were.
Yes, it's all a bit retro and vintage, but that all adds to the yesteryear experience. The inn is for sale, and the owner is hoping to find someone who will continue to operate it as an inn but has has the resources to gently update it. I really hope that happens, 'cause this place is a Maine treasure.