If you think November isn't a good time to visit Maine, think again: Sure, the weather can be a bit iffy, but special events such as Maine Beer Week, holiday festivities, and the lure of shopping without crowds make it a good time to visit. Most Maine accommodations are at off -season rates, and a few inns go even farther by offering packages. As if you need an excuse to cozy up to a fireplace, sip a fine wine, and just relax before the craziness of the holiday season.
Captain Lord Mansion, Kennebunkport: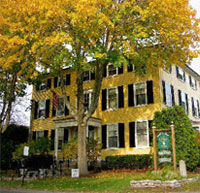 Get your holiday shopping done early with the Shoppers Survival package, which includes a classic fireplace room, discount coupons to Kennebunkport shops and nearby factory outlets, and a split of sparkling wine, for $169 per night: Valid Monday through Thursday through Dec. 22 except Thanksgiving week. (see my review).
Inn by the Sea, Cape Elizabeth:

The Giving-Get-A-Way package includes two nights lodging, handmade truffles and assorted chocolates on arrival, daily breakfast, two signature cocktails in the fireplace lounge, and a $100 Tis Best Philanthropy gift card for donation to the charity of your choice. Rates start around $330 per night, with a two night minimum, and the package is available Nov. 27-March 31. Two night minimum.
The Holiday Shop package includes lodging, breakfast, two S'Mortinis in the fireplace lounge, a $100 L.L. Bean gift card, and gift wrapping by the inn's elves. Rates start around $325 per night, with a two night minimum, and the package is available Nov. 27–Dec. 29, 2011.
FYI: The Inn by the Sea is ultra pet friendly (see my review).
The Cliff  House, Ogunquit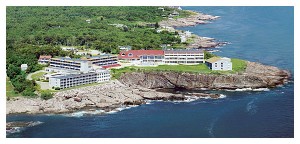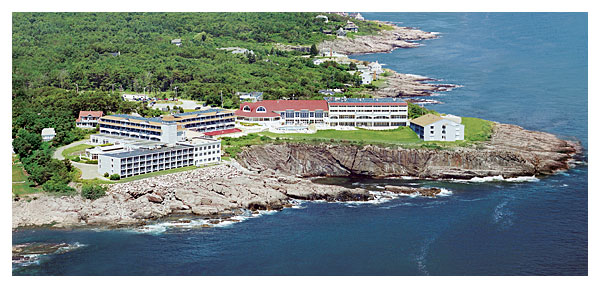 The Microwbrew Tasting Package Nov. 13-16 falls, appropriate enough, during Maine Beer Week. The package includes two night ocean-view lodging, daily breakfast, Peak Organic Microbrew reception and four-course/five-beer dinner, with brewer Jon Cadoux. Rates begin at $316 pp, based on double occupancy.
Portland Harbor Hotel, Portland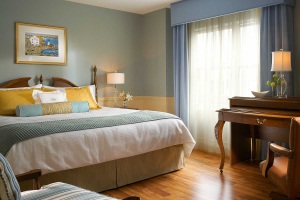 Here's a turkey-day deal: How about one night's lodging along with reservations for two for Eve's at the Garden Thanksgiving buffet (normally $38 pp). You simply roll away from the table and waddle to your room. Rates begin at $219 for two (see my review of the suites)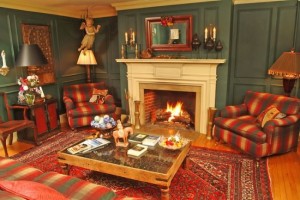 The Frugal, Fun & Frolic package offered by the four members of the Historic Inns of Rockland (Berry Manor, Capt. Lindsey, Granite, Limerock–links to my reviews) includes two nights lodging with breakfasts, $50 in Midcoast Money valid at downtown restaurants; two tickets to the Farnsworth Museum of Art and Wyeth Center, Owls Head Transportation Museum, Maine Lighthouse Museum, and a reusable shopping bag (which should come in very handy when browsing downtown boutiques). The package, available through May, begins at $320.