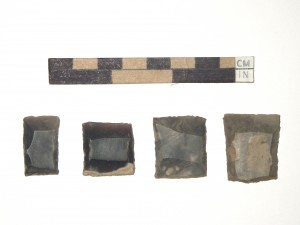 The Pemaquid Field School, offered by Southern Maine Community College is a three-week hands-on archeological program under the direction of Dr. Neill De Paoli.  Participants learn excavation and recording techniques, laboratory procedures, and artifact identification while helping with excavations at Pemaquid Falls, a site with a rich prehistoric and colonial history.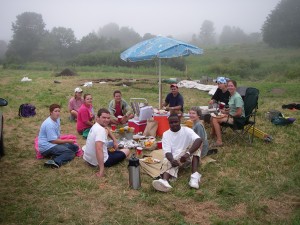 Indigenous people used this site 4,000 years ago. In the mid 17th-century, it became an English farming community. Dr. De Paoli has been excavating the site of the late 18th-century farmstead of prominent Pemaquid merchant Robert Given since 2001.
The program (Field School Flyer 2011 PDF), offered July 25-Aug. 12, 2011, is open to upper-level high school and undergraduate and graduate students seeking course credit and experience in historical archaeology, teachers in need of re-certification credits, and history buffs. It includes field trips, films, and discussions.