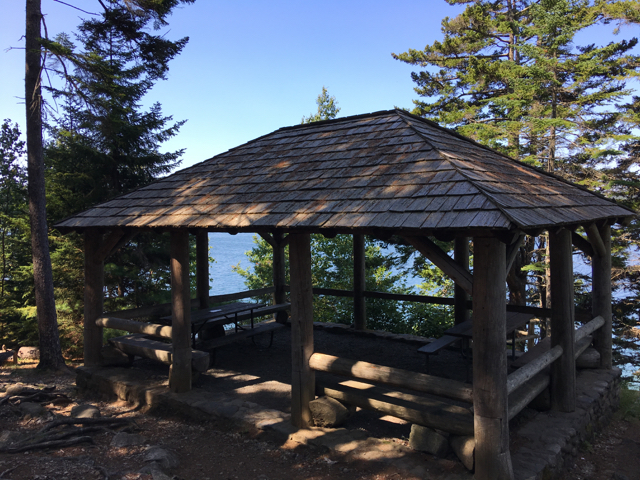 The first two weeks of August are the peak of peak season in Maine, and that's especially true on Mount Desert Island and in Acadia National Park. Want to slip away and yet still enjoy the park and island splendors? I did just that recently on the quiet side of the Quiet Side.
Mount Desert Island's western half (a.k.a. the Quiet Side), comprising Southwest Harbor, Tremont, and parts of Mount Desert, receives far less traffic than Bar Harbor and the island's eastern side. That said, even on a perfect August day, it can seem difficult to escape at all. I did, and here's how.
Necessities: Although off-the-beaten-path, you'll still need a park pass to enjoy these areas, so be sure to have it with you. Also helpful are the park's map as well as a copy of the 2017 Quietside Trail Map, published by the Southwest Harbor & Tremont Chamber of Commerce and widely available in the area.
Acadia National Park

Pretty Marsh and Long Pond Fire Road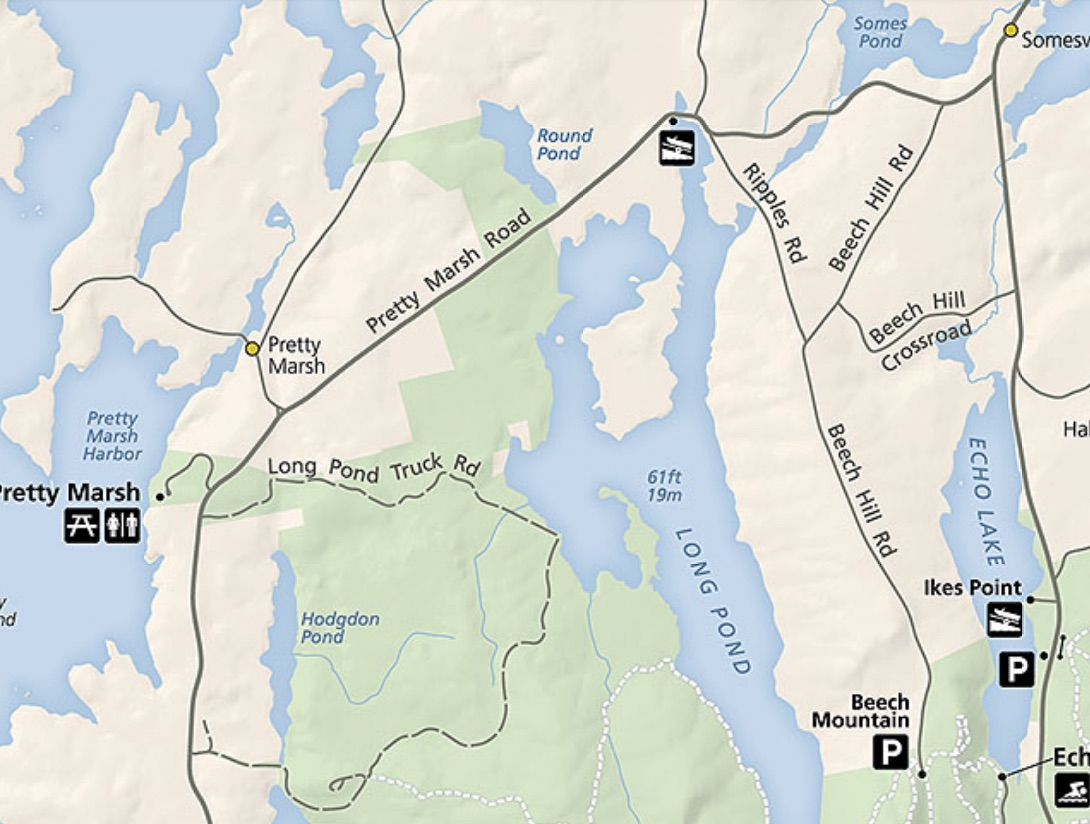 You can easily spend a few hours, if not the better part of a day, hiking, biking, picnicking, even swimming, in these two sections of Acadia National Park, both accessed off Route 102.
Pretty Marsh Picnic Area
The Pretty Marsh Picnic Area edges Pretty Marsh Harbor, with views over Bartlett Island and out to Folly and Hardwood Islands. A few sites are along the area's road, but the best ones require ambling down the fire road to the shore. Here you'll find a pavilion sheltering two tables, with an adjacent grill, and a trail to tables and grills tucked along the shoreline.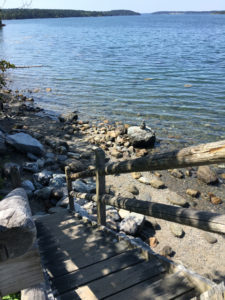 Behind the pavilion, a stairway descends to a rocky beach—great for beachcombing or perhaps even braving swim (hint: the water's always warmer on a late-morning or afternoon incoming tide, as the sun-heated rocks and gravel warm the water a few degrees). There are toilets available here.
Long Pond Fire Road

The 4.3-mile Long Pond Fire Road loops off Route 102 (take the first, unsigned road south of Pretty Marsh Picnic Area or access it off Hodgdon Road, a little over a mile south of the picnic area). The maintained gravel road loops out to Long Pond and back. You can break for a swim in the pond.
If you're biking, you can close the loop with a short section on Route 102. The terrain is moderate, with many long hills; spruce and fir trees line most of the route, and you'll pass boggy areas as well as a few ponds. This is prime moose territory, so be on the lookout for the gangly beasts. If you see one, observe it from a distance; if it starts coming toward you, move away quietly.
Great Notch Trail

If you access the Long Pond Fire Road from Hodgdon Road, keep an eye out for a road on the left that leads to a parking area (park here or at Pretty Marsh if biking) for the Great Notch Trail (white-broken line on map) . You'll likely run into few others along this moderate trail. From the parking area, it's  1.1 miles though gorgeous forested lands to the intersection with the Long Pond Trail. Bear left there to continue almost 1.5-mles to the pond, where it continues, edging the shoreline for roughly another 1.5 miles. Cool off with a swim (note: if you hike along the shoreline, swimming isn't permitted within  0.7-mile of the southern end).
Bass Harbor Marsh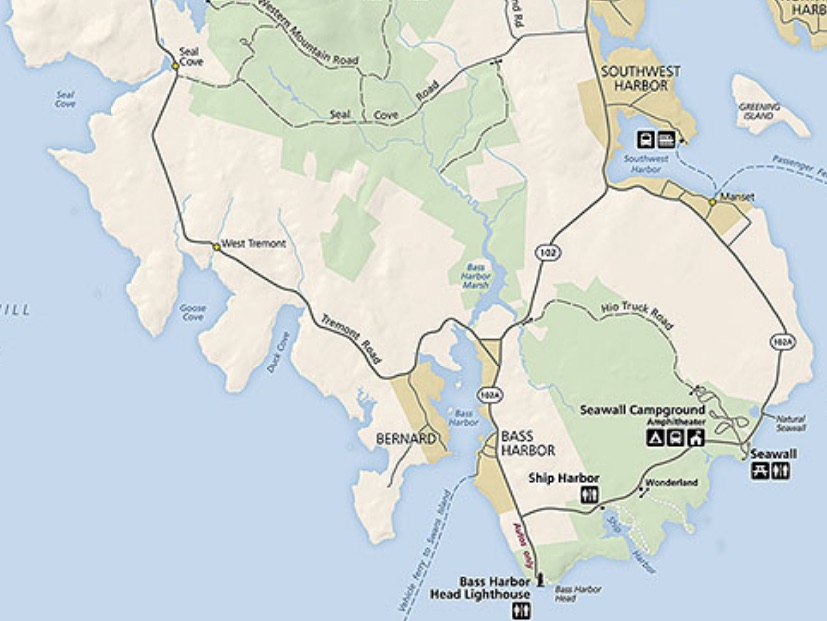 Birders, especially, appreciate Bass Harbor Marsh, a tidal marsh within the park. According to Audubon, it's a breeding area for American black ducks and Nelson's sharp-tailed sparrows, and sightings here may include such rarities such as the least bittern, as well as blue herons, eagles, and osprey.
You can walk or pedal into the marsh along the park's 1.3-mile Marshall Brook fire road. To find it, take the Seal Cove Road, just north downtown Southwest Harbor. When you enter the park, it'll be the first road on the left.
Another option, if you have access to a canoe or kayak, is paddling. Access it from the Route 102 bridge in Tremont, about 2 miles south of the intersection with Route 102A in Southwest Harbor. Paddle the open tidal section of the marsh and continue northward, keeping right and staying on the main channel of Marshall Brook.
Hio Fire Road
Immerse into the Big Heath with an easy walk or bike ride on the park's Hio fire road (also called Hio Truck Road and simply Hio Road). The road, gated at both ends, skirts the Big Heath, a glacial-formed peat bog that's home to insect-eating plants including the pitcher plant, and it passes through moss-rich, lush woodlands comprising spruce, red and white pine, and balsam fir, along with birch, maple, and cedar. Keep an eye out for animal tracks. The Hio Road runs 2 miles between the back of the Seawall Campground on Route 102A and Route 102, just north of bridge crossing the Bass Harbor Marsh.
Outside the park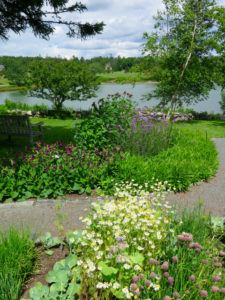 This vest-pocket seaside park was donated to the town in 1973, and the butterfly garden was established in 1998 to promote conservation education. The park is seldom busy, and it's a delightful place to enjoy a picnic or simply gaze out over water amidst flowers and butterflies. A kiosk is stocked with butterfly observation sheets, and there's usually a volunteer docent on duty on Thursday mornings.
Note: An annual butterfly release happens in July.
Find the park is on the waterside of Route 102 between the Causeway Golf Club and the Seal Cove Road.
Causeway walk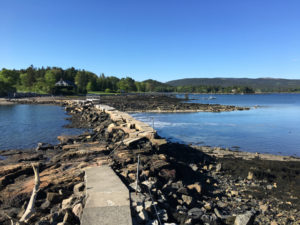 Here's a fun spot that few visitors to Mount Desert Island find. A pedestrian causeway bridges Norwood Cove, linking North and South Causeway Lanes. To find it, take Fernald Point Road off Route 102 (turn at the Causeway Golf Club) and then take your first right. Walk on the water side of the tennis courts, pass the pool, and continue. You'll see the path ahead of you. At low tide, there's a gravel beach area. When the tide changes, the water rushes under the bridge section.
On the west side, walk straight and follow the road, which ends at High Road. Turn right and it flows into Clark Point Road at a five-way stop. Make a sharp right on Herrick, which bends around and meets Route 102 at the corner with the Wendell Gilley Museum (definitely worth a visit) or go straight into downtown. You can easily walk this in a loop from downtown Southwest Harbor that includes the butterfly garden and the museum, but be careful on the short section of  Route 102 without a sidewalk.
Food
If you're going to play in the park, your best option is a picnic. If you prefer to eat at a restaurant, aim to arrive around 11:30 or after 1:30 to avoid the crowds.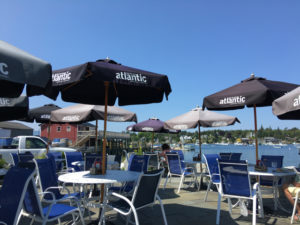 Seafood Ketch, Bass Harbor: I arrived with a friend here at 11:30 and there were only two tables taken, so we snagged a primo table on the patio overlooking the lobsterboat-filled harbor with a mountain backdrop. When we left an hour later, there still were outside tables available, as well as plenty inside. Honestly, it would be easy to simply hang out here and drink in the views. The food and service are excellent, and the prices very fair. Choices are abundant–from sandwiches and chowders to full meals.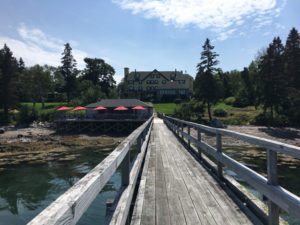 The Boathouse at The Claremont, Southwest Harbor: Not too many people seek out The Boathouse at the Claremont for lunch, which has been my good fortune. I love this grande olde dame of a hotel, which overlooks the mouth of Somes Sound. Between the hotel and the waterfront are the regulation croquet courts. Below them and hanging over the water at high tide is The Boathouse, a small restaurant with to-die-for views. The menu (link on website) isn't big, the prices are on the higher side of moderate, but for this location, it's worth it.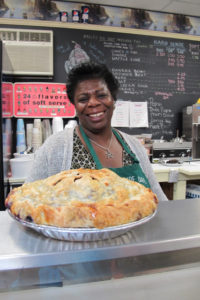 Quietside Cafe, Southwest Harbor: Everything at this little cafe is made from scratch and delicious and very reasonable. Try the soups and chowders, but don't miss the usuals, but always save room for dessert. After a good hike, I'll stop here for some of Frances' sky-high blueberry pie or her delicious key lime pie—try it with the chocolate crust. There's seating indoors and outside.
Eat-A-Pita/Cafe 2, Southwest Harbor: If I'm headed into the park, I'll stop here for a pita sandwich-to-go (with a bunch of napkins) to enjoy as a picnic. If I'm passing early or late, I'll have lunch here at one of the sidewalk tables. Great menu, good service, nice people.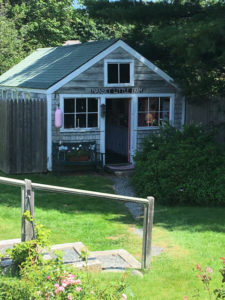 Manset Little Farm, Southwest Harbor: The first time I stopped here, I gasped at the $4/cookie price. A bought one, drove off, split it in half to share with a friend, took one bite, and turned around. Yeah, it was that good. Another friend, a professional chef and whoopie pie aficionado, proclaimed the $4.50 version made here the best she'd ever had.
Maureen McDonald not only makes every batch with love, she uses the best ingredients: organic when possible, Nielsen-Massey Madagascar vanilla, pure cane sugar, etc. One of the few exceptions for organic is butter. "I use Land O'Lakes butter because I don't want to raise the price above $4," she told me. Fine by me.