November in Maine means hunting season, and while some take to the woods armed with guns, I take to craft shows armed with Visa. I'm a sucker for artisan-made goods, especially if they're made in Maine. All of the works at the annual ArtFull Gifts show are made in New England.
This year's show, slated Nov. 18-20, 2011, features 50 artisans and takes place at Point Lookout Resort, in Northport. Proceeds from admission ($10 preview on Friday night, $3 Saturday or Sunday) benefit Coastal Mountains Land Trust and United Mid-Coast Charities.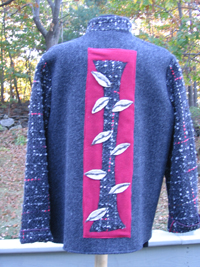 The variety of items available and the price range are broad: artisan-designed jewelry in many mediums, hand-woven natural-fiber clothing, stoneware and porcelain pottery, reed baskets, stone and bronze sculptures, wooden bird carvings, artist-designed holiday cards, hand-blown glass, hand-spun woolens, original photography, and prints and paintings in numerous mediums. I've scanned through this year's vendor list, and some of my favorite Maine artisans will be there.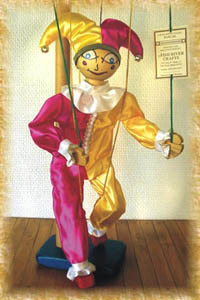 For the best selection—as well as  live jazz by Chris Poulin's Shades of Blue, complimentary hors d'oeuvres, and a cash bar—splurge on the $10 Friday night admission (which allows you to return on both Saturday and Sunday).
Why not make a weekend of it with an overnight or two at Point Lookout (see my review), perhaps with Sunday Brunch at the summit?  The views over Penobscot Bay are the best you'll find without hiking (and the ones from the fitness center aren't too shabby, either).