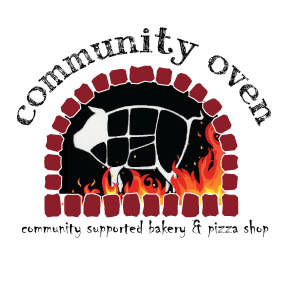 Lynette Mosher and Bob Krajewski, former chef/owners of the popular Lily Bistro, in Rockland, are plotting a return. They hope to open Community Oven, a bakery/pizza shop with an emphasis on community.
First, though, they need to finance the start-up costs, not an easy prospect in the current economy. "Banks are not loaning to small biz right now, so how do you get a  small biz get up and running?" Lynette asked, during a recent phone interview. Their solution: a $50,000  Kickstarter campaign. That, Lynette says, goes hand in hand with their belief in the importance of small business. They're what supports a community and a viable main street, she says, adding that big box stores don't buy locally, nor do they necessarily pay good wages. "When you support us through Kickstarter, you're investing in small business, you're investing long-term in Rockland."

The backstory
Here's the backstory, via their campaign letter:
Five years ago, in 2008, we opened Lily Bistro in Rockland, Maine.  We sourced local ingredients, fresh from the land and sea, and created a French bistro experience unlike any other restaurant in Maine—if not all of New England.  We designed and built a beautiful spot on Main Street, and employed over 20 people.  We raised our son, Shawn, and were welcomed with open arms by the Rockland people who truly make living on the coast of Maine "the way life should be."

Word about the food at Lily Bistro spread quickly.  With outstanding reviews from The Boston Globe, and several other news sources, we were quickly considered one of the best restaurants in Maine. We thought we had done the impossible: find a way to fulfill our greatest passion while sustaining a working life in Maine.  For three years, we worked harder than ever before to care for our son, our employees, and most of all, the people of New England who returned to dine with us, again and again.
Their dream crashed when the City of Rockland parked an excavator out front and a project that was supposed to take two weeks turned into two months. "Of course, this was a difficult time for a lot of people, and we (like many of you), tried everything to keep ourselves afloat," Lynette told me in a recent phone interview. "But the economy had already taken its toll, and our local bank, itself gutted from the economy, could not help us."
Bob and Lynette decamped for Boston, where a stronger economy and more options allowed them to regroup. "Our family is our restaurant family, and Boston just isn't the same as Rockland. We've been here (Boston) two years, and we don't even know who are neighbors are. Rockland is a special niche," Lynette says.
The Dream: Community Oven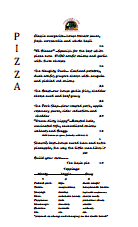 Now they're plotting a return. While visiting Rockland recently for a wedding, a friend who owned a business with a dual brick oven proposed that they lease the operation (Bricks). Lynette had just been accepted at Law School in Charlotte, N.C., and the couple was focused on moving in that direction. But the idea nagged at them.
"We never wanted to leave Rockland, so this opportunity—if we can make it happen—would be really awesome," Lynette says. "Our family is our restaurant family, and Boston just isn't the same as Rockland. We've been here (Boston) two years, and we don't even know who are neighbors are. Rockland is a special niche."
When Lily Bistro was in full operation, it employed 15 people and it purchased its supplies and ingredients locally. "We bought almost everything from some small farms, we were supporting these people as well," she says.
The concept for the Community Oven comes from that. They realized they could make it work if they focused on selling Rob's breads wholesale. "If a majority of our income came from wholesale, it wouldn't be so difficult to make a living off the restaurant," she says. Complementing that will be a community-focused restaurant, producing pizzas and offering CSA dinners. "We want to be the baker for the city, not the tourists," she says. "No one is filling that niche in Midcoast Maine."
Lynette gets excited when she starts talking about the possibilities. "We can do groovy stuff with the oven; we can do all the stuff on our lunch menu at Lily." This could include duck confit on a pizza, oven-baked gnocchi, roasted potatoes, brussel sprouts, carrots. "Maybe a tofu-kale-Bragg soy sauce pizza for vegetarians; we can add pizza, so your friends will eat it." (See sample menu, left)
The campaign
The money raised through the Kickstarter campaign will help renovate the dining room and add a rooftop deck with a garden. Already they've received support from local businesses and farms that supplied Lily Bistro, as well as potential competitors in Rockland. Former customers and employees are also enthusiastic. "Five of our backers are former employees, including two dishwashers," Lynette says. "We paid our employees well, they want us to come back, they're even putting up flyers in Rockland."
Plans call for being open 11am-10pm daily, serving an all-you-can-eat buffet-style brunch on Saturdays and Sundays, communal dinners on Saturday and Sunday nights,  and staying open late on Friday and Saturday nights for community dinners. But it'll only happen if the Kickstarter campaign succeeds. Deadline for raising $50,000 is Oct. 19. The clock is ticking.