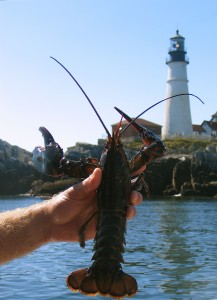 Maine is world renowned for its lobster, and there are plenty of ways to enjoy it. Eating it, of course, is one way, but you can also enjoy a festival celebrating the bugs (as nicknamed by lobstermen), or watch races between lobsterboats (fierce competition), or go out on one and learn about and perhaps take part in how the tasty crustaceans are caught.
• Maine lobster shacks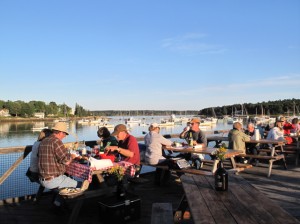 Now I think the best way to enjoy it is in the rough at a lobster shack. You can get down and dirty and dig in with abandon, savoring the succulent meat and enjoying the experience of eating outdoors on a wharf or seaside deck, while watching lobstermen unload their catches or bait and fuel their boats, and listening to seagulls beg. Even better, at many, you can bring all the necessary go-withs, from tablecloths and flowers to wine and cheese. Here are my favorite Maine coast lobster shacks.
• Maine lobster festivals
Maine has three lobster festivals that are worth planning a visit around.
The big kahoona is the Maine Lobster Festival, in Rockland. This is isn't just a chow-down but a full-blown festival, with crownings and parades, fun races and games, exhibits, arts and crafts, music, and, of course, more lobster than imaginable. Plan well ahead for this one, and don't think you're going to arrive in town and find an empty hotel/motel room or even a campsite. Always the first weekend in August.
Far smaller is the Winter Harbor Lobster Festival, in Winter Harbor, on the Schoodic Peninsula and near the Schoodic section of Acadia National Park. An event highlight is the annual lobsterboat races, with 13 classes rated by size and power. Other activities include a road race, large craft fair , parade, and, of course, a chow-down lobstah dinnah with all the trimmings. Festival is free; there's a charge for dinner. Always the second Saturday in August.
Tiniest, but perhaps biggest in local pride, is the annual Frenchboro Lobster Festival, a one-day fund-raising shindig that requires a special ferry boat run from Bass Harbor, on Mount Desert Island. Frenchoboro, by the way, is great to visit anytime. Always the second Saturday in August.
• Maine lobsterboat races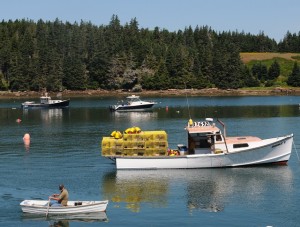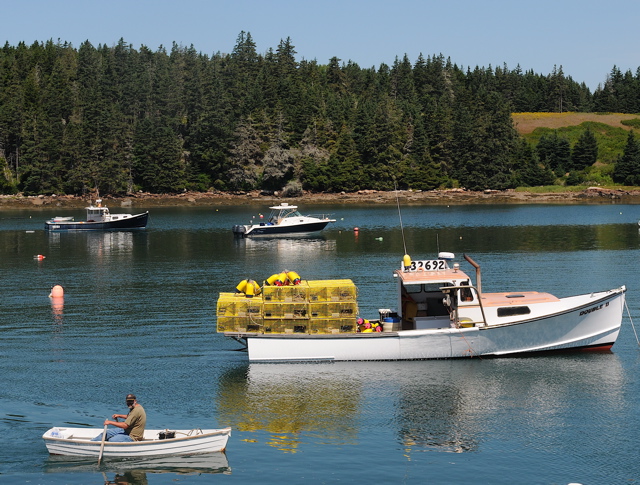 NASCAR, schmasscar, in Maine real men and women race lobsterboats, replacing the chug-a-lug engines with souped up vroooommmers! Competitors take these races very seriously, and there are classes rated by size and power.
Here's the 2017 schedule:
June 17: Boothbay Harbor
June 18: Rockland
June 25: Bass Harbor
July 1: Moosabec Reach
July 9: Stonington
July 23: Friendship
Aug. 12: Winter Harbor
Aug. 13: Pemaquid
Aug. 19: Long Island
Aug. 20: Portland
• Maine Lobster boat tours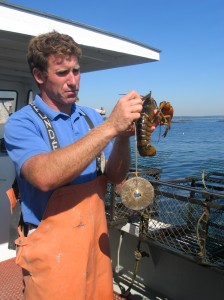 You've eaten lobster, celebrated lobster, watched the boats in the harbor, now it's time to hop aboard one and take part in the catch, in the process learning all sorts of lobster lore. When you're ready for Lobster 101, consider joining one of these excursion boats.
Join Capt. Tom Martin aboard the Lucky Catch, operating from Portland's waterfront and  you might even catch your own dinner. Any lobsters caught during each cruise are sold for boat price, and you can have them cooked at a nearby restaurant. Even if you don't catch any, you'll fill-up on lobster trivia and have a blast.
Similarly, Capt. Steve Hale demonstrates the art of catching lobsters and shares stories on the Captain Jack, operating from Rockland Harbor. In addition to regular cruises, he also offers a lunch cruise complete with an ultra fresh lobster roll. You can also buy lobsters at boat price from Capt. Hale.
Capt. John Nicolai's Lulu operates from Bar Harbor. Like the others, he'll tell you The Truth about lobsters, every little detail (including lobster boxing) you may (or may not) wish to know.