Maine Windjammer Association annual Parade of Sail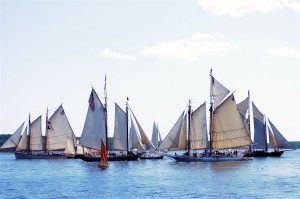 Walk out the Rockland Breakwater, in Rockland, Maine, this Friday, July 13th, between 2 and 4 p.m., and watch Maine's renowned windjammer fleet make its annual Parade of Sail.
There's no cost for the viewing, and walking out the Rockland Breakwater is free. Rockland Breakwater Light will be open for tours, and Owls Head Transportation Museum is planning a flyover to coincide with the parade.
Capt. Jim Sharp, of Rockland's Sail, Power and Steam Museum, will narrate the event over the lighthouse PA system, helping viewers identify the varies vessels in the fleet. The event usually draws quite a few lookers, so to avoid parking hassles, take the free shuttle operating between Harbor Plaza and the Breakwater.
On Saturday, July 14, from 2-4 p.m., a number of Rockland-based windjammers in the Maine Windjammer Association fleet will host Open Schooner Tours at North End Shipyard and Windjammer Wharf. Participating schooners are the American Eagle, Heritage, Isaac H. Evans, Nathaniel Bowditch and Stephen Taber.
New Nature Center at Ferry Beach State Park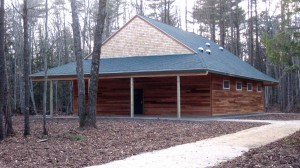 The Ferry Beach State Park Nature Center, in Saco, opens Sat., July 14, 2012, with an afternoon of family fun, including trail explorations and a live-owl presentation.
The new center will highlight the 127-acre parks natural landscapes, such as beach dunes, pond, and marsh, as well as a stand of tupelo trees, which are rare at this latitude.. The opening events, free with park admission, begin after a 1 p.m. ribbon-cutting ceremony. Besides the beach and new center, the park has a picnic area, nature trails, guided nature programs, and a changing facility.
Opera at the Mansion
This should be spectacular: PORTopera guest singers Eliza Bonet, John McVeigh, Robert E. Mellon, and Solomon Howard from Madama Butterfly will be performing Opera at the Mansion, a fundraising soiree at the Victoria Mansion on July 16. Tickets are $75 and include hors d'oeuvres and cocktails, along with the performances on the mansion's central staircase. PORTopera's mainstage production of Puccini's Madama Butterfly is scheduled July 25 and 27 and Merrill Auditorium.

 Maine Huts & Trails Guest Chef Night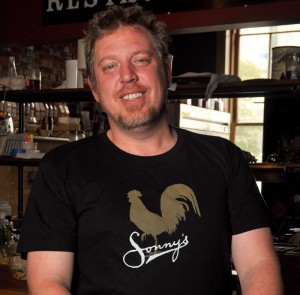 Chef Jay Villani, of Portland's Sonny's Restaurant and Local 188, will be preparing a four-course fundraising dinner for Maine Huts & Trails at its Flagstaff Hut, in Carrabassett Valley, on Sat. July 28, 2012. The meal will begin following an hors d'oeuvres hour, and each of the courses will be paired with wines selected by Villani. The price, $250 per person/$450 per couple, includes the meal with wines, overnight lodging in the hut, and a full breakfast the following morning. Flagstaff Hut is accessible by hiking, mountain biking, or paddling. In addition, Maine Guide Jeff Hinman is offering a pontoon boat cruise from Stratton to the hut and back for participants in the chef night for $60 pp, min. 4 people.