Farnsworth Art Museum, Rockland, Maine
Film fans take note: On Friday, Feb. 3, the Farnsworth is kicking off a new program, Rockland Shorts: An International Film Series, with a screening at The Strand Theatre. The bimonthly series aims to show contemporary, probing, independent films that help define the digital generation with restriction of culture, format, formula, or genre.  The unrated films (some may be unsuitable for children), selected from an open call to filmmakers, will be shown from 6-7 p.m. and then followed by a discussion with the filmmaker or media artist. The inaugural screening will feature 12 art films.
Penobscot Marine Museum, Searsport, Maine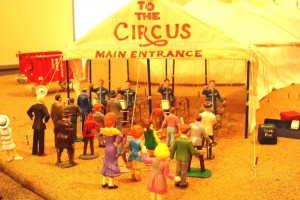 Surprise! The Penobscot Marine Museum is open this winter. Currently on exhibit is The Circus Comes to Town, comprising circus models, art, photography, and memorabilia (extended through Feb. 26; Sat. and Sun, 11-4, free). Central to the exhibit is Capt. Les Bex's Bex Brothers Circus, a scale model of a complete circus with sideshows, clowns, trapeze artists, and animal acts. Also on display are cirus-related posters, artwork, and images.
Monthly through April, (Jan. 28, Feb. 25, March 31, April 28) the museum is offering free Overcoat Tours on Saturdays at 2, guided by collections manager Cipperly Good. On the same dates, workshops will be offered and the Seabag Visible Storage Center will be open 1-4.
Portland Museum of Art, Portland, Maine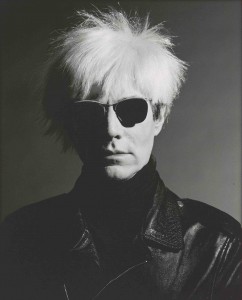 Making Faces: Photographic Portraits of Actors and Artists, highlighting works from two newly acquired portfolios by Berenice Abbott and Robert Doisneau and images other photographers, will be on view through April 8. The exhibit features portraits of famous mid-2oth-century artists and actors, such as Dean Martin, Imogene Coco, Andrew Wyeth, Louise Nevelson, and others. And if you're a fan of Shaker art and heritage, make it a point to see Gather Up the Fragments: The Andrews Shaker Collection, on view through Feb. 5. Gallery talks about the Shaker Exhibit are scheduled Jan. 28 and Feb. 4, at 1 p.m. and are free with museum admission.
Upcoming Movies at the Museum include One for the Road, Jan. 27-29, and Le Havre, Feb. 3-5 and 10-12.