Looking for some fun activities in Maine for this Memorial Day weekend? Here are a few suggestions, along with a few upcoming deals and events that require advance planning and reservation.
• Memorial Weekend Fun at Wolfe's Neck Woods State Park, Freeport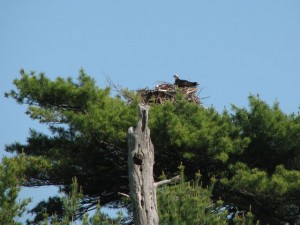 Recuperate from a shopping spree at L.L. Bean or Freeport's outlets with a nature immersion at nearby Wolfe's Neck Woods State Park. This weekend, the park has special activities each day: Osprey Watch, 2-3 p.m., Saturday May 26; Stroll with a Ranger on the wheelchair-accessible White Pines Trail, 2 p.m., Sunday, May 27; join a ranger-guided Wild Flower Walk at 2 p.m. on Monday, May 28. All activities are free with park admission ($1 ages 5-11, $3 for Maine residents ages 12-64; $4.50 for non residents ages 12 – 64; $1.50 for non residents 65 and older; kids under age five and Maine residents 65 and older are free).
• Fish Ladder Restoration Festival, Damariscotta Mills, May 26-28, 2012
Celebrate the return of the alewives and the restoration of the middle section of the fish ladder in Damariscotta Mills. Everyone gets a taste, from the eagles and ospreys swooping in to snatch a meal to visitors who can enjoy breakfast and lunch on Saturday and Sunday, a pig roast on Saturday, chicken barbeque on Sunday, and lobster and crab rolls and even smoked alewives on Monday. Other activities include an art show, puppet show, antique cars show, horse cart rides, face painting, live music, and more; see schedule for details.
• St. Never's Day Sale, Bethel, May 26, 2012
Never say no to the treasure possibilities at the The Bethel Historical Society's annual St. Never's Day Sale. Two tents will be overflowing with from-my-attic-to-your-basement finds: household goods, furniture, tools, and more. Be at the corner of Mason and Broad Streets downtown when the sale opens at 9 for the best selection.
• Oliver's Cozy Harbor Wharf, Southport Island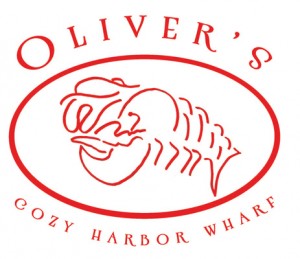 There's a new, casual eating restaurant opening today on Southport Island, on the tip of Boothbay Peninsula. Oliver's Cozy Harbor Wharf, located in the former Pratt's, or Gus's, is serving a menu that includes burgers, sandwiches, crab cakes, and Round Top ice cream. Presiding over the kitchen is Chef Rick Skoglund Jr. It's BYOB. Wed..–Mon., 11:30 a.m.—7 p.m.
• New exhibits at College of the Atlantic, Bar Harbor
The Dorr Museum of Natural History, on the campus of College of the Atlantic, has opened two exhibits: Human Ecology of Weeds, by Meg Trau, and The Duck Islands: A Study of Museum Diorama Painting,  a large-scale painting of Little and Great Duck Islands, by Becca Berezuk. Both exhibits are senior projects and will remain on view through the summer. The museum is an excellent place to visit with children, as it's very hands on with plentiful wildlife and ecology exhibits. Admission is by donation. The museum is open 10 a.m.-5 p.m., Tues. through Sat.
Plan ahead:
• Wine Dinner at The Inns of Blackberry Common, Camden, June 1
Book a two-night package (rates begin at $419) at The Inns of Blackberry Common, in downtown Camden, and enjoy a special six-course dinner with wine pairings. The menu: spring pea and mint soup with candied ginger sour cream and fresh pea shoots; marinated red and golden beets with gorgonzola cheese, red onion, arugula, toasted walnuts, and balsamic vinaigrette; lobster risotto; blackberry granita; seared halibut with graps and a port wine reduction and fresh asparagus OR seared dry-aged filet mignon with wild mushrooms and a pan reduction and fresh asparagus; lemon goat's cheese cheesecake with fresh wild berry sauce. Of course, the rate also includes breakfast each morning.
• Grand Opening Special at The Grand, Kennebunk
Through July 15, guests can book the Grand Debut Experience at The Grand, the newest hotel in the Kennebunkport Resort Collection. The hotel, slated to open in mid June, is located across from HB Provisions on Chase Hill, in Kennebunk's Lower Village, just steps from Dock Square. Guest rooms are outfitted with Keurig coffee makers, Turkish bath linens, Cuddledown bedding, Waterworks bath fixtures, and iPod docking sttions. All have small private balconies, and a few have sundecks. Chicks to Go, a specialty food market, is located on the ground floor.
The Grand Debut Experience is $399 and includes two nights lodging, two signature cocktails at the nearby One Dock Restaurant, and a bag of welcome goodies and champagne. Other KRC properties include Hidden Pond Resort, home to Earth restaurant; the newly renovated Kennebunkport Inn; Cottages at Cabot Cove; Old Fort Inn & Restaurant; and Tides Beach Club, which opened in 2011.