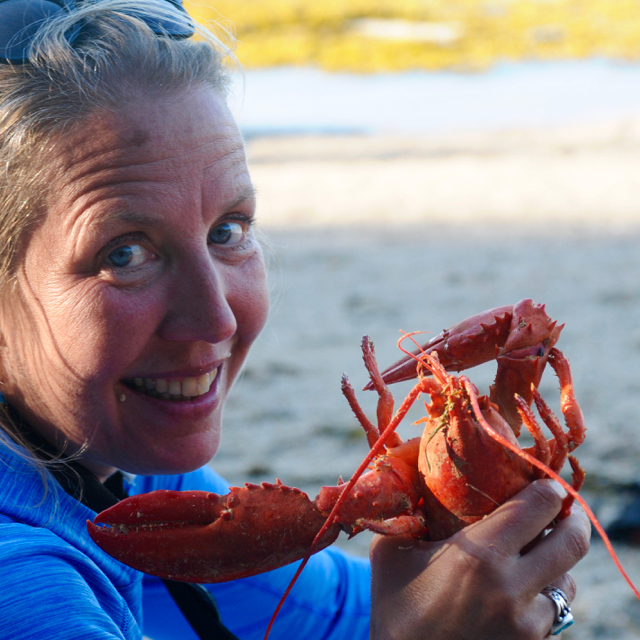 Site:
Bio
I have three passions in life: Maine, traveling and skiing. Okay, four: chocolate. Maybe five, spa-ing (is there such a word?). I guess writing would be my sixth passion. And cheese, oh yeah, artisan-crafted and farmstead cheeses. What can I say, I'm a passionate kinda gal.
When I dropped out of grad school, I became a ski-and-whitewater bum, working at ski resort in winter, for a kayaking and whitewater rafting company in summer, and supplementing my wages year round by bartending and waitressing. So I'm pretty well versed in tourism and outdoor recreation.
When I got tired of hearing my parents ask: "When are you going to get a real job?" I became communications director of the U.S. Men's Professional Ski Tour, responsible for a weekly newspaper and annual magazine, as well as editorial copy for an insert into Skiing magazine. That's where I learned the difference between glamour and reality. Glamour=traveling the country with a bunch of hunky guys from around the globe and visiting ski resorts. Sign me up! Reality: 18-hour work days, driving back and forth across the country, and a $15 (no, there's no digit missing) per diem. (I can work a buffet like no one, baby).
I put the writing experience to work a few years later as managing editor for Gourmet News, a trade tabloid for the gourmet foods industry. Twenty-five pounds later, I segued to a position as features editor responsible for arts and travel for a daily newspaper. Lost the weight, but not my taste for good food.
Now, I'm a full-time freelance writer and editor. I've written on assignment for for publications ranging alphabetically from AARP to Yankee, topically from Art & Antiques to National Geographic Adventure. I've
• kissed a codfish for SKI,
• cast a line for National Geographic Traveler,
• sipped and sailed for USA Today: Go Escape
• break-danced an Olympic downhill for VIA,
• bared my soul for Organic Spa,
• ski-jored for Snow,
• perused Mumbai's markets for Life Refined,
• dished about the world's best chocolates for Black Card/Luxury,
• savored truffles for Islands,
• slept around for Jetsetter and eFlyer News,
• stargazed at 44 below zero for Private Clubs,
• came within petting distance of a lion for Global Traveler,
• beach-bummed for The Guardian,
• snowshoed hut to hut for AAA,
• noodled byways for American Style, and
• learned to pronounce Passawassawamkeag while researching my three Moon guidebooks: Maine, Coastal Maine, and Acadia National Park.
My husband, Tom, and I split our year between coast and the western mountains, with frequent forays elsewhere in the state and beyond it. In this blog, I'm sharing my finds and thoughts, not only about Maine, but also about wherever else assignments take me.  And don't be surprised to see occasional stories about pet travel featuring my dogs, Bernie (cross the Rainbow Bridge, July, 2017) and Cashel, both Leonbergers (no, not cheese, just a giant overly friendly, overly furry breed with an ancestry that includes St. Bernard, Great Pyrnees and Newfoundlander–but no drool!).
***
Disclosure:  I occasionally accept free or discounted travel assistance when my editors have approved or requested it, but my writing always reflects my actual experiences. I will not knowingly lead you astray. Truth is, I prefer  to travel incognito (not always possible in Maine, a state where it seems you can connect to anyone else in two moves). I find it far easier in many ways, although it's less kind to my budget.