Here's a sampling of events and opportunities that have recently cross my desk.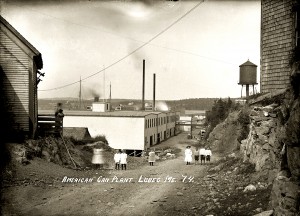 • Washington County Through Eastern's Eye, an exhibit of 33 historic Washington County photographs from the Penobscot Marine Museum's collection, will open Feb. 15 at the Cherryfield Public Library. The exhibit,
drawn from the Eastern Illustrating & Publishing Company collection, is based on glass plate negatives shot from 1909 through the 1950s for use as photo postcards. Kevin Johnson, curator and photo archivist for the collection, will give an illustrated talk on the exhibit at the library on 6:30 p.m., March 9. The exhibit will be on view through March.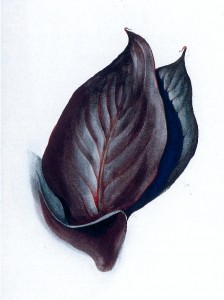 • A two-part lecture series complementing  the Farnsworth Museum's Recent Acquisitions exhibition will take place at 2 p.m. on Wednesday, Feb. 27, and Wednesday, March 6. In the first lecture, Marguerite and William Zorach, assistant Curator Jane Bianco will discuss the distinctive and sometimes similar viewpoints conveyed by painter and textile artist Marguerite Thompson Zorach and her husband sculptor William Zorach. In the second lecture, The Early Drawings of Georgia O'Keeffe, Susan Danly, former Senior Curator at the Portland Museum of Art and author of Georgia O'Keeffe and the Camera: The Art of Identity, will discuss the importance of drawing and watercolors in O'Keeffe's art practice and the critical reception of her ground-breaking imagery. Tickets are $26 for both lectures or $16 each.
• The Portland Symphony Orchestra's 12th annual Wine and Dinner Auction is slated for Wednesday, March 6, 2013,  at Freeport's Harraseeket Inn. The evening includes a five-course dinner prepared by top Maine chefs with each course paired with French wines as well as silent and live auctions. Chefs participating in the fundraising event include Sam Hayward, Fore Street: Ian Hayward, Petite Jacqueline; Mitchell Kaldrovich, Sea Glass at Inn by the Sea; Ilma Lopez,  Grace: and Eric Flynn, Harraseeket Inn. Tickets are $200 per person; tables of 10 are $2,000. This is always a sell-out, so reserve now.
• Plan ahead: PORTopera will present three performances of Puccini's La Bohème during its 2013 summer season. The performances are scheduled for Wednesday, July 24, and Friday, July 26, with a matinee slated for Sunday, July 28. Tickets are on sale now, with prices beginning at $41. Set in 19th century Paris, La Bohème is a tale of struggling young artists interwoven with a love story. PORTopera's production features world-class singers and an orchestra of more than 50 musicians.