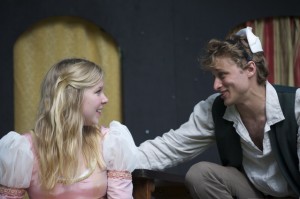 Maine's newest summer theater company is performing with out a theater. The young MaineStage Shakespeare, is performing works by William Shakespeare outdoors in Lafayette Park, downtown Kennebunk (in Town Hall Auditorium, when it rains). The nonprofit company is staging Romeo and Juliet, The Comedy of Errors,  and a child-friendly version of A Midsummer Night's Dream, in repertory, Thursday through Sunday, and admission is free.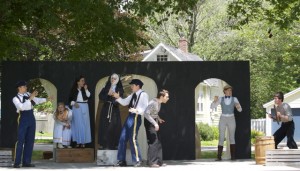 It's not just the company that's young, so, too, are the actors. MaineStage Shakespeare comprises 10 actors and one technician, all of whom are between the ages of 20-25. Most are building careers in New York. The company also runs a camp for children, ShakeStars, and some of the kids perform in A Midsummer Night's Dream; others wrote and perform in a short before the play.
The plays will be performed through Aug. 12, Thursday, Friday, and Saturday at 7 p.m., and Saturday and Sunday at 2 p.m.