Winter got you down? Plan a Maine escape. Here are a few tidbits that have come to my attention recently.
Plan ahead or be shut out: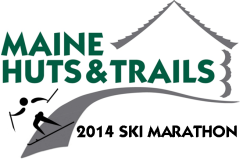 Maine Huts & Trails Ski Marathon & Tour, March 16: Point-to-point race through western Maine's hills with three distance categories: 60k ($126 includes one night lodging with dinner and breakfast at Grand Falls Hut), 40k ($55, or $115 with dinner and breakfast at Flagstaff Hut), and 20k ($45, race only); limited to 175 participants.
Maine Jewish Film Festival, March 22-29, 2014: This year's festival will present 22 features, numerous shorts, and various speakers, with screenings at the Nickeloean, Portland Museum of Art, and Salt Institute for Documentary Studies, all in Portland, as well as at Railroad Square, Waterville; Frontier, Brunswick; The Strand, Rockland; and Penobscot Theater-Opera House, Bangor. The opening night party ($40) is slated March 22 at Akari, Portland.
Kennebunkport Festival, June 3-8. 2014: Another reason to eat, drink, and make merry while enjoying Maine art. Plan now, as some events already are sold out. (Here's my report from the 2013 event)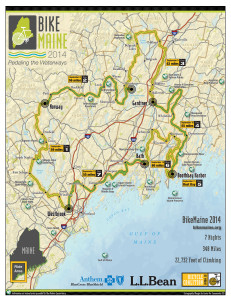 Pedaling the Waterways, Sept. 6-13, 2014: BikeMaine's 348-mile tour for 2014 loops through Westbrook, Norway, Winthrop, Gardiner, Boothbay Harbor, and Bath. Too short? Supported route extensions are available for those who want to cover more than 400 miles during the week. Not for the weak of quad: Minimum total elevation gain is 22,742 feet. Registration is $875 and includes 18 meals, beverages and snacks during daily rides, baggage transport, course support, camping village, and tee shirt.
Lodging deals: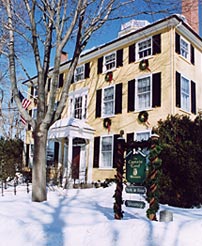 Captain Lord Mansion, Kennebunkport: All deluxe rooms $249/night (excludes Captain's Suite), all classic rooms $149/night, Mon.-Thursday, through March.
Even better: Get a third night free through May 15, rates begin at $199 midweek, $239 weekend.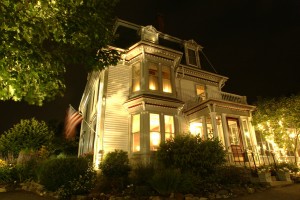 Hartstone Inn, Camden: One night, Sunday-Thursday in the best-available suite, with five-course Chef's Tasting Menu for two and breakfast for $168, through Apr. 6, 2014. Add a night for $95.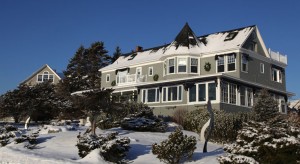 Kennebunkort Resort Collection: Lazy Days package: includes one night,  TV Marathon of Choice (Breaking Bad, Dexter, Downtown Abbey, Homeland);  two pints of Ben & Jerry's ice cream; choice of thermoses filled with hot yoddies or hot chocolate with Bailey's Irish Cream; dinner at One Dock (with overnight at Kennebunkport Inn, from $245), David's KPT (with overnight at The Boathouse Waterfront Hotel, from $289) or Ocean (with overnight at Cape Arundel Inn & Resort, from $369); and continental breakfast; available through March 31, 2014.
OR
Five Shades of Red package, including: two nights lodging, three-course dinner for two at One Dock (with overnight at the Grand Hotel, from $412, or Kennebunkport Inn, from $339) or David's KPT (with overnight at The Boathouse Waterfront Hotel, from $425); bottle of red wine and chocolate-covered strawberries upon arrival; red velvet whoopie pie and red rose turndown; continental breakfast.
Welcome home: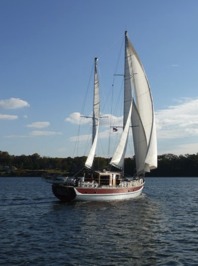 The motorsailer Guildive will be returning to Maine and its homeport of Castine in early June, after taking a year off for explorations elsewhere. Even better, it's celebrating its 80th anniversary, with special festivities planned for the weekend of July 27-28. The Guildive offers two-hour excursions and sunset cruises from Dennett's Wharf.