So many tidbits, I'm just bundling them in nice package for you. By region:
Kennebec Valley
• The Maine State Museum, in Augusta, is expanding its weekend hours, opening Sundays from 1-4 p.m. through at least Nov. 27, when the pilot project ends. New hours begin Sunday, Aug. 21, when the museum will celebrate with free admission. Don't miss: "Uncommon Threads: Wabanaki Textiles, Clothing, and Costume,"  which shows the beautiful, but little known textile arts of the Native people of Maine, southeastern Quebec, and the Maritime Provinces.  The exhibition, through Nov. 6, includes pieces from museums and private collections throughout the U.S., Canada, and Australia, shown together for the first time anywhere.
Western Mountains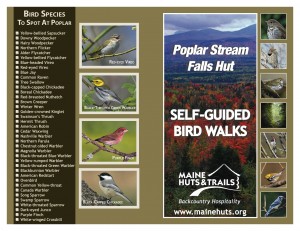 • Attention birders: Wildlife biologist Bill Hancok has helped Maine Huts & Trails create two self-guided bird walks at each of its three huts. Poplar Stream Hut is best for sighting birds of the forest interior, especially spruce grouse, gray jay, boreal chickadee, and wood warblers. Flagstaff Hug is situated for sighting species from varied habitats, including deciducous and coniferous forest, lake shores, ponds, and beaver flowages. Grand Falls Hut offers two divergent habitats, riarian floodplain forest and northern forest.
Down East
• Kiel Moe, the  2011 American Institute of Architects' Young Architects Award recipient, will present the annual Architecture Talk  at the Tides Institute and Museum of Art, in Eastport, on Thursday, Aug. 25. His talk,  A Building and a Book, will address "how his design research oscillates between the production of buildings and books with the research behind his books directly informing the design and construction of his buildings." While there, don't miss House Falls Beautiful, a photography exhibit by Nancy Wilson Fulton, which opens Fri., Aug. 19, with a talk by Fulton and reception. It runs through Sept. 18.
Acadia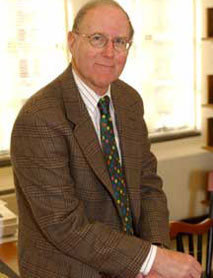 • Speaking of art, art historian John Wilmerding will present a talk, Monday, Aug. 22,  on the modern realism of Edward Hopper and Andrew Wyeth at College of the Atlantic's Gates Community Center in Bar Harbor.  Wilmerding, is the Christopher Binyon Sarofim Professor of American Art, emeritus, at Princeton University. He was a visiting curator in the Department of American Art at the Metropolitan Museum, and has also served as senior curator and deputy director of the National Gallery of Art in Washington. The talk complements two current exhibits, a retrospective of Edward Hopper's work in Maine at the Bowdoin College Museum of Art, Brunswick, and an exhibit of the watercolors of Andrew and Jamie Wyeth at the Bates College Museum of Art, Lewiston.
• Stick around Bar Harbor and COA on Tuesday, Aug. 23, when Sheridan Steele, Acadia National Park superintendent, and College of the Atlantic faculty member Ken Cline discuss the park, its visitors, and the need for nature in people's lives at the Deering Common Campus Center, beginning at 9 a.m. Refreshments served.