I'm not even going to attempt to keep up with all that's happening in Portland—Portland Food Map does an excellent job of that and there's no need to duplicate that here. So, let's talk about the rest of the state. Here's some news and tasting notes.
Let's start with what's new:
Kennebunkport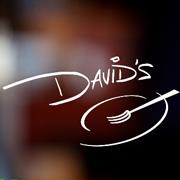 • Portland Chef David Turin (David's, Opus 10, David's 388 in soPo) is opening David's at the Boathouse in time for the 2013 Kennebunkport Festival. The restaurant will be in the new Kennebunkport Resort Collection hotel on the former site of The Landing, in the heart of the Port.
• The White Barn Inn is continuing its Bistro Menu through April.
Rockport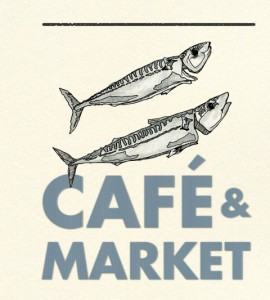 This spring 2013, Lincolnville's Saltwater Farm saltwaterfarm.com plans to open Salt Water Farm Union Hall, a café and marketplace with a deck overlooking Rockport Harbor. According to chef-owner Annemarie Ahearn, all food will be locally sourced. Plans call for brunch to be served on Saturdays and Sundays, and a family style chef's menu in the evenings.
Castine
New owners Kelly and Mark Sawyer have reopened the former Bahs Bakehouse, as MarKel's Bakehouse, but regulars will notice few changes in the operation of this local favorite. The couple had worked for former owner Barbara Ann Hero (a.k.a. Bah) for five years, according to the Castine Patriot. It's always been a reliable choice for coffee, pastries, interesting snacks and salads, homemade soups, wine or beer, good sandwiches, and if you're lucky, fish cakes. Stellas, the jazz club/restaurant below Bah's, will not reopen.
Stonington/Deer Isle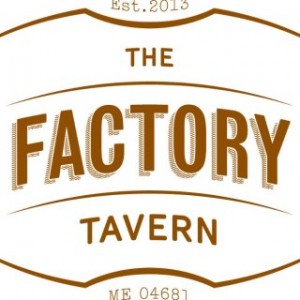 The Seasons of Stonington on Main Street is gone, but the folks behind it have moved to The Factory Tavern, which opened earlier this year. It serves pub-style favorites with a few fancier specials and has seating indoors and out, with views taking in the terminal for the Isle au Haut ferry and the working waterfront. The downstairs dining area is more casual than that upstairs. Gluten-free options are available. Longtimers may remember this spot as the location of the old Bayview Restaurant.
Bass Harbor, Mount Desert Island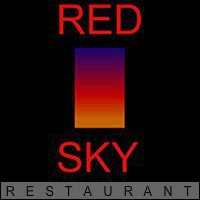 Ann's Point Inn, a 4-diamond waterfront B&B, is teaming with Red Sky, one of the island's top restaurants, for A Cooking Adventure, June 9-12, 2013 (with subsequent offerings likely). The program includes two afternoons preparing dinner with Red Sky's executive chef; two dinners at the inn, one dinner at Red Sky, daily breakfast, and a signed copy of Fresh From Maine. Group size is limited to eight (the inn has just four rooms), and the cost is $1,750 per couple.
Campobello (connected by bridge to Lubec):
This summer, Roosevelt Campobello International Park plans to serve lunch at the restored and renovated Adams Cottage, constructed in 1917 with logs cut on the island. The cottage once belonged to a cousin of FDR. If the weather's fine, aim for a seat on the deck and enjoy views of Friar's Bay. While exploring the park, don't forget to make reservations for Tea with Eleanor, a wonderful and free program offered twice daily.
Now a few tasting notes: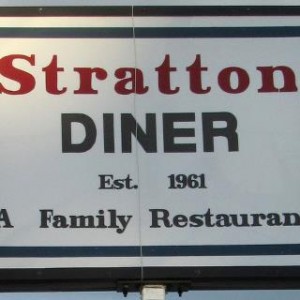 I had the absolutely best roast chicken sandwich of my life recently at th  Stratton Diner, a humble little spot that's come into its own under new ownership with Johanna Day. Don't judge it by the exterior. Inside, the diner is warm and inviting, with counter, table, booth, and even couch seating. Expect far-better-than-average homestyle cooking — along with some creative specials drawn from fresh, Maine-sourced products. Beer and wine are served. Be sure to check the specials board before ordering. About that sandwich: The chicken was tender and moist, topped with cheddar, slathered with homemade gravy–not too much, just the right amount–on a roll and paired with fries. Still smiling when I think about it.
And speaking of comfort food done right, don't miss The Lebanese Restaurant, a hole-in-the-wall in downtown Waterville. This no-frills spot dishes out homemade, traditional fare including a garlicky hummus, great tabouli, delicious spinach tarts, seasoned meat- and feta-and-spinach-stuffed pastries, and a divine baklava that's rich in flavor without being overly sweet or goopy, as so many are. It's not open for dinner. Find it on Temple Street, just off Main Street. Bring cash, no credit cards.
One of my now must-stops when in the Farmington area is the Sandy River Farm Market on Route 27, just east of downtown. The chocolate chip cookies and tarts are reason alone to stop, but don't miss the housemade sweet pies or chicken pies, baked beans, and other goodies. Farm-fresh organic milk, eggs, produce in season, local meats,  homemade ice cream, and products from more than 15 different farms and agri-businesses.