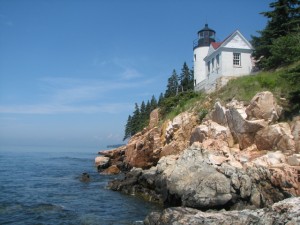 Light up your life on Saturday, Sept. 17, 2011, with a visit to one of 25 ocean, river, and island lighthouses open for the second annual Maine Open Lighthouse Day. Most will be open from 9 a.m. to 3 p.m. And here's a treat, many light towers and keeper's houses not usually open to the public are participating. These include Doubling Point, Fort Point, Kennebec River Range Lights, Monhegan Island, Owls Head, Portland Breakwater, Squirrel Point, and West Quoddy Head. How cool is that?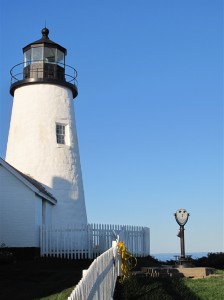 While the Maine Open Lighthouse Day website lists the participating lights and ease of access, you'll need to plan your own itinerary and, unless you have your own boat, make reservations, in some cases, for access to offshore sites. Still, that leaves plenty of land-based ones to explore, including Maine's oldest, Portland Head Light, in Cape Elizabeth, where lighthouse authors and historians Bill Thomson and Jeremy D'Entremont will make a special presentation at 10 a.m.
Deer Isle is making it easy, with a full weekend of events, Sept. 16-18, 2011, planned around visiting the eight lighthouses on the Deer Isle Lighthouse Trail. Even better, you can join the U.S. Lighthouse Society Passport program and get a stamp from each.
Maine Lighthouse Day is coordinated by the U.S. Coast Guard, in partnership with the Maine Office of Tourism and the American Lighthouse Foundation.