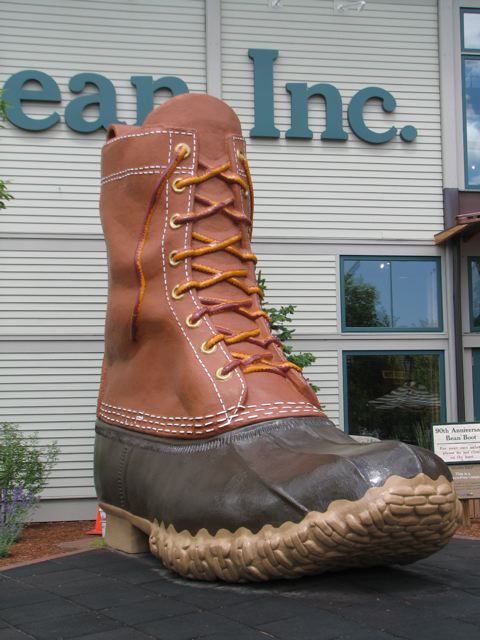 Free food. Free parking. Free activities. Free concert. All in Freeport, Maine. Really. No strings attached.
This weekend, June 21-22, L.L. Bean hosts a double header, and both events are free. The 27th annual Paddle Sports Festival takes place at the store's Lower Flying Point Paddling Center. Park at the downtown store, then hop a free shuttle to the site.
Between 10 a.m. and 4 p.m., events include test-paddling kayaks and canoes, taking part in a GPS Techno Treasure Hunt (age limits), and kids craft sessions. Chow down at the–yes, free–oceanside cookout until 3 p.m. Who says there's no such thing as a free lunch?. Listen to live bluegrass music from 11 a.m. to 3 p.m. Also available for a $29 fee (reservations recommended) are 90-minute kayak tours for ages 10 and older.
In the evening, the action switches to Bean's Discovery Park, downtown, for a free concert by the swing band Big Bad Voodoo Daddy. Bring a blanket or chairs, and prepare to snag a prime spot early.