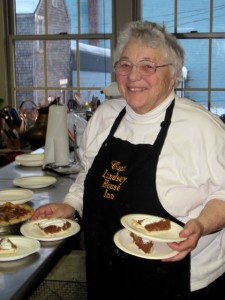 With nine stops and 18 pies checked off the list, my friends and I hit the wall. We weren't even midway through Rockland's annual Pies on Parade, but we were over-buzzed with sugar and too full to contemplate another bite. A veteran participant overheard us whining about not sampling every morsel and took pity. "It's all about strategy," she said. "You have to map out a route and mix up sweet and savory and heavy and light, and always hit your favorites first."
Lobster isn't the only reason to visit this small city edging Penobscot Bay. Celebrity chef Bobby Flay dubbed Rockland Pie Town USA, and it earns the moniker during Pies on Parade, held on the Sunday closest to National Pie Day on Jan. 23. Organized by the Historic Inns of Rockland to benefit the Area Interfaith Outreach Food Pantry & Fuel Assistance Program, this annual pie-a-thon has raised more than $63,000 since its inception.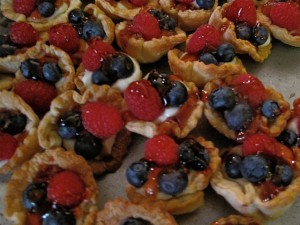 Despite the name, it's not the pies that parade. For three hours, upwards of 20 downtown restaurants, inns, spas, and museums serve pies in sampling portions, and roughly 500 participants parade from business to business on a fork-wielding feeding frenzy.
Of course there are fruit pies and pizza pies, tartlets and quiches, but that's just a tasting. The 2013 parade included savory options such as pie-ninis, meat pasties, and French-Canadian tourtière, as well as seafood, sweet potato, chicken-pot, shepherd's, and burger pies. Sweetening the event were honey pecan, key lime, chocolate fudge peanut butter cup, lemon merengue, and whoopee pies.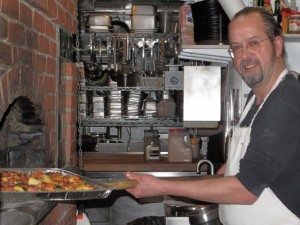 Knowing the early bird gets the pie, we plotted our return assault in advance, starring our must-eats from the listed participants. On P-day, we gathered early, shivering in the brittle air, and gazing out sea smoke sandwiched between the icy blues of sky and bay. "Shivering burns calories," I quipped, hoping to assuage the gluttony guilt, as we mapped our route. In an effort to counteract calories, we ignored the free trolley that circulates throughout the event, choosing instead to walk between venues.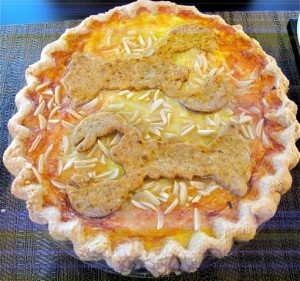 Dressed in loose-fitting clothing and armed with bottles of water, we hit the trail running and were licking our lips over cheddar, roasted apple, and mascarpone pizza at Café Miranda before many of the other pie devotees had even parked their cars. From puffin-shaped cream puffs at the Project Puffin Center to pizza rustica at the Limerock Inn, we nibbled our way around town, determined to taste every sample.
As the afternoon waned and our bellies expanded, our pace ebbed. By the time we waddled to our final stop, the daylight wasn't the only thing fading. Only a few intrepid stragglers were still pursuing pie. We were debating calling it quits, when we arrived at the Berry Manor Inn. That's when we realized we'd made a tactical error; we'd left the pies baked by the famed Pie Moms for last. We rallied to share slivers of the pies that first earned Rockland fame, and then headed out for a Pepto-Bismol nightcap.
If you go:
The 10th anniversary Pies on Parade takes place from 1-4 p.m. on Jan. 26, 2014. Organizers are targeting participation by 30 local businesses serving upwards of 45 pies. Ticket are $25 for adults, $10 for children younger than 10. Packages at the Historic Inns of Rockland include lodging, breakfast, event tickets, two personal pies, $50 dinner credit, exclusive tours and pie tastings at local museums, and admission to a Silent Auction benefiting the Area Interfaith Outreach Food Pantry & Fuel Assistance Program. Two-night packages begin at $345 per room.
Contact Hilary Nangle through her website www.MaineTravelMaven.com.