Say good-bye to July in Maine at one of these great festivals. There's something for everyone: folk arts, quilts, artisan quilts, and books.
Grand Lake Stream Folk Arts Festival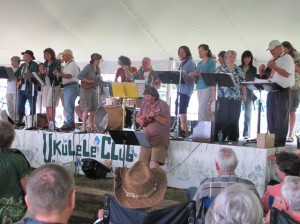 Held way Down East in Grand Lake Stream (which gives meaning to the joke, ya cahn't get they-ah from he-ah). Trust me, this one's a gem, with about 50 artisans, non-stop music, good food, and plentiful fun. It's dog- and kid-friendly, held in the ballpark in downtown (trust me, you can't miss it) Grand Lake Stream. There are also special displays of canoes and quilts, and usually artisans demonstrating their crafts, from canoe building to blacksmithing. Pair it all with barbecues put on by the Grand Lake Stream Guides Association and a Saturday night contra dance. And while you're here, you might want to do a little fishing, boating, or swimming.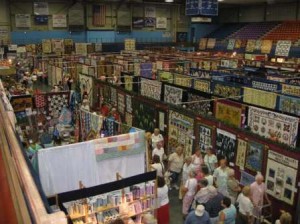 This is the granddaddy of Maine's quilting scene, with workshops, curated exhibits, demonstrations, lectures, appraisals, competitions, special meals, and a merchant's mall. From antique to contemporary, if it has to do with quilting, it's here. It's sponsored by the Pine Tree Quilters Guild, and held in Augusta.
The Kneading Conference and Artisan Bread Fair

Enjoy baking bread? You knead to be here. The conference, held Thursday and Friday, attracts all levels of bakers, grain farmers and millers, researchers, wood-fired oven enthusiasts, and bread lovers for workshops, presentations, and panel discussions. Advance registration is required. On Saturday, it's an Artisan Bread Fair all day at the Skowhegan State Fairgrounds. Admission is free. Anyone is invited to come for the festivities which include: breads and pastries, handmade pizza baked in a wood-fired oven, the best books and equipment for baking at home, talking to professional bakers, listening to live music, finding antique baking tools, beautiful kitchen linens, and scythes, getting tips from King Arthur Flour experts about the use of their various baking flours, and eating superb Maine made foods.

Belfast, Maine, is bearish on books. Instead of losing bookstores, this small coastal town is gaining them, and instead of competing, the vendors decided to collaborate and celebrate. This new festival does just that, celebrating the written word in book form, with 25,000 books. The calendar brims with readings, signings, exhibits, talks, and sales. The emphasis is on Maine—either writers with connections to Maine or books set in Maine.