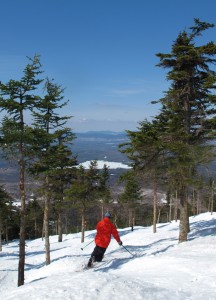 Want to learn to ski or snowboard for free? The Ski Maine Association is coordinating the Learn to Ski and Ride Free Week, which provides free lift ticket, first-timer lesson, and rental equipment at eight Maine resorts.
Yes, it's free, but you have to sign-up for a session, and already some areas are sold out on specific dates.
The Ski Maine Free Learn to Ski Week runs Monday, Jan. 3, through Sunday, Jan. 9, although not all resorts are participating on every day.
Participating areas are:
Bigrock Ski Area
Camden Snow Bowl – ages 8 and up
Lost Valley – ages 8 and up (Sold out)
Mt. Abram – ages 8 and up
Saddleback – ages 13 and up
Shawnee Peak – ages 8 and up
Sugarloaf – ages 15 and up
Sunday River – ages 15 and up (Sold out)
What are you waiting for? Sign up now, so you'll be able to join the fun this winter.