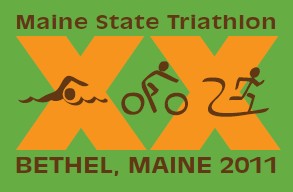 You don't have to be an iron man or woman to compete in the Maine State Triathlon, Sunday, Aug. 14, in Bethel, Maine. The competition comprises swimming, cycling, and running, with Songo Pond, on the outskirts of town, as ground zero. Here's a map of the course.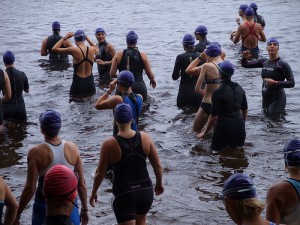 This isn't an overly demanding tri, in fact, the distances put it within the realm of possibility of anybody who's moderately fit (but don't let that fool you, this event draws uber athletes and serious competitors):
• 1k swim (a clockwise looop from the Bethel Inn Lakehouse on Songo Pond)
• 24k cycle (counter-clockwise loop following Routes5/35/left on Vernon St./right on Main St./left on Railroad St. left on Lover's Lane back to the start)
• 5.8k run (counter-clockwise loop, south on 5/35, left on South Shore Lane which becomes Morning Star Lane, left on Baker Rd., left on 5/35 to finish at the Lakehouse)
The Saturday tri is for adults, there's also a kids' tri on Saturday, Aug. 13, comprising a 200 yard swim, 3.2-mile cycle, and 1 mile run (untimed, and every kid gets a medal).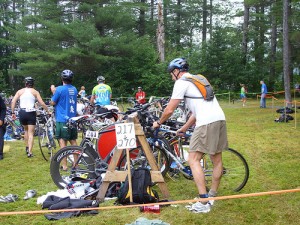 Want to compete? Registration is $79 per individual, $110 per team, and prizes include handmade mugs from Elements Galley. Even better, the first overall male and first overall female win a two-night midweek stay at Sunday River's Snow Cap Inn, along with ski tickets to Mt. Abram Resort, XC tix to the Bethel Nordic Ski Center, and XC ski or mountain bike/wall tickets to Great Glen Trails. Everyone gets a t-shirt while supplies last.