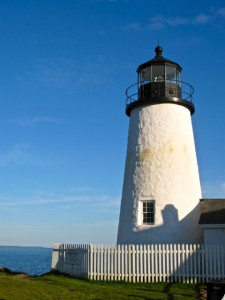 Visit and climb the towers of seven Mid-coast lighthouses during the Midcoast Maine Lighthouse Challenge, June 29-30, 2013. You can register for the challenge, sponsored by the American Lighthouse Foundation and the Friends of Rockland Harbor Lights, at any of the participating beacons: Dyce Head, Castine; Fort Point, Stockton Springs; Grindle Point, Islesboro; Rockland Breakwater, Rockland; Owls Head, Owls Head; Marshall Point, Port Clyde; and Pemaquid Point, Bristol.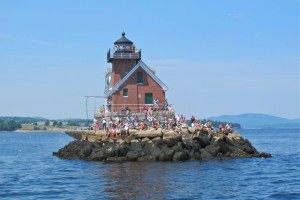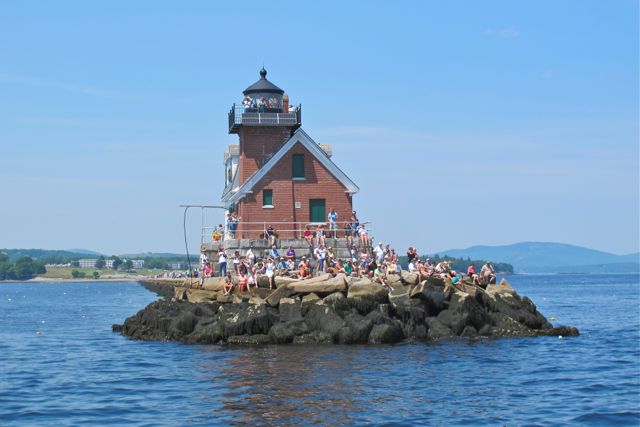 Download a map, and plot your strategy. There's no cost to participate, but some lighthouses have admission or parking fees. And here's a bonus: Visit all seven and win a chance to stay at one of the Historic Inns of Rockland, Maine.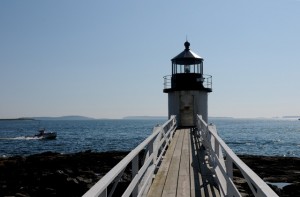 And don't stop with the lighthouses. Complementary sites along the route include the American Lighthouse Foundation Interpretive Center, at Owls Head Light; Maine Lighthouse Museum, inRockland; Maine Maritime Museum, in Bath; Sail Power and Steam Museum, in Rockland; and Penobscot Marine Museum, in Searsport.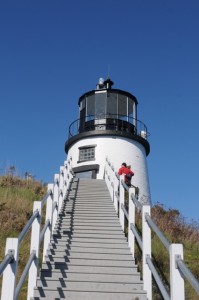 Also on the docket are two special events: A Lighthouse Sunset Cruise aboard The P/V Elizabeth Ann departs Port Clyde on Friday, June 28, at 4:30 p.m., for a 4.5-hour Sunset Cruise. En route view six lights from the water: Marshall Point, Franklin Island, Pemaquid Point, Ram Island, Burnt Island & Cuckolds. Tickets are $40, and seating is limited.
A special Saturday evening program blending stories from a keeper's daughter and a songwriter, is slated at the Owls Head Community Center, Sat. June 29 at 7 p.m. In addition to music and stories, there will be food and a silent auction. Suggested donation is $5.