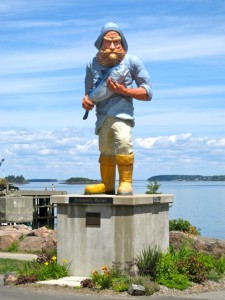 Watch enough TV, and you have an image embedded in your brain of a Maine seaside village. It's part Hawkeye Pierce's Crabapple Cove (M.A.S.H.), part Jessica Fletcher's Cabot Cove (Murder She Wrote), with a dash of Fox TV's Murder in Small Town X. Welcome to Eastport, Maine, where local author Sarah Graves sets her Home Repair is Homicide mysteries.
Eastport seduces a lot of visitors. Sometimes I think it's a colony of exCalifornians, given the number of them I run into each time I visit. It's easy to see why they and others fall in love with the place: It oozes small town charm (this despite officially being a city, albeit a tiny one with a population of 1,331) complemented by an impressive range of architectural styles, walk-to-everything downtown, and mesmerizing island-salted sea views no matter which way you turn.
That sea is Passamaquoddy Bay, where tides rise and fall up to 28 feet. That creates quite a water frenzy, as anyone who's seen the Old Sow whirlpool can attest. Back in 1936, an effort to harness the tides for power failed, but a new experimental hydro project was installed this summer. Even before turning off Route 1 for Eastport, you can get a sense of the tide's power at Reversing Falls in Pembroke.
Once a true island, Eastport is now tethered to the mainland by causeways. The drive out to begins the seduction. Water all but laps at the road and the vistas across Passamaquoddy Bay almost demand stopping to absorb them. The road slips through the Sipayik, the Passamaquoddy Indian reservation on Pleasant Point: Do stop in to Native American Arts to see the baskets, jewelry, and other Native-made works and perhaps pop into the Wabanaki Museum.
But it's downtown Eastport wins hearts. Most of the once derelict Victorian brick and clapboard buildings along Water Street have been rehabbed. The shop-lined street parallels the ocean's edge. Behind the waters-side shops is a shorefront pedestrian pathway, edged with massive pink granite boulders. Stroll along to soak up the wowser views over Passamaquoddy Bay and the impressive Eastport Breakwater. Tides in these parts rise and fall up to 28 feet.
Dining has never been Eastport's strongpoint, but that's changing, too. I like The Liberty Cafe, which specializes in Greek fare (the combo plate is an great intro and can easily feed two for lunch). The Waco, back in biz, is a longtime pleaser for unfussy fare; Moose Island Bakery answers any sweet tooth; and I think Quoddy Bay Lobster is one of Maine's all-time best seafood shacks — the lobster roll is topped with a meaty claw.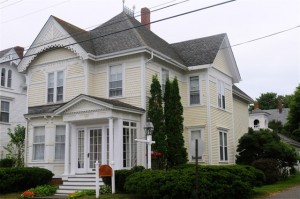 On Water Street, about two blocks from downtown, is the Kilby House, a beautifully maintained 1887 Victorian filled with original and family antiques, as well as a piano and an organ (If you're lucky, maybe you can coax innkeeper Greg  Noyes to play it). The four upstairs guestrooms are comfortable, although the bathrooms, added long after the house was built, are of the closet-sized variety. Greg serves an hearty full breakfast at 8 a.m. in the formal dining room, where guests swap stories and recommendations while eating. Rates range $85-110, with breakfast.
I sat down with Greg, who's owned and operated the Kilby House since 1992, to create a list of  recommendations for visitors to experience while staying in Eastport. Unlike most of the other innkeepers in town, Greg's a native of down east Maine with the papers to prove it. He grew up in a small town near Ellsworth, but his great- great- grandfather was born in Eastport.
Top 10 Down East Experiences

Sail: The Schooner Ada C. Lore departs from the Eastport Breakwater for sails around the big-tide waters of Passamaquoddy Bay
Shakford Head: It's more of a walk than a serious hike out to Shakford Head, and the rewards are panoramic views over Cobscook Bay and a gull's eye view of the salmon farms.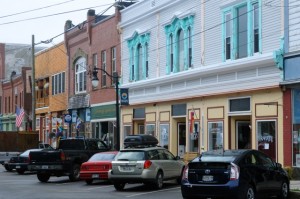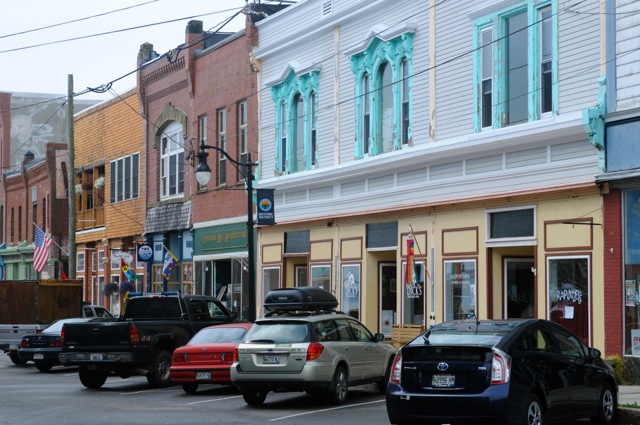 Shop and browse: Independent galleries and shops fill the Victorian storefronts along Water Street. Don't miss: the Tides Institute, Quoddy Maritime Museum and Visitor Center (with a model of the failed Passamaquoddy Tidal Project), The Commons, Crows Tracks, Eastport Breakwater galleries; S. L. Wadsworth and Son, the nation's oldest ship chandlery and Maine's oldest store (you can purchase Graves mysteries here); Eastport Pets, where you can find a treat for Fido.
Lobster: You won't find a lobster roll anywhere that's better than the one served at Quoddy Bay Lobster, a take-out restaurant and fish market on the waterfront. Sure, you can get whole lobster, fried seafood, and other choices, too. There are sheltered picnic tables right on the water's edge. How fresh is it? Greg says: "Once time I went for a lobster roll, and I was told they were out of lobster meat but were picking it, if I was willing to wait a few minutes. The meat was still warm when I got it. Now that's fresh."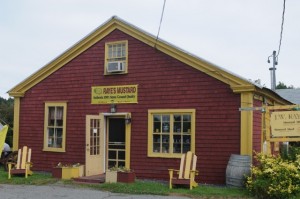 Raye's Mustard:  We challenge you to leave Raye's, the nation's last stone-ground mustard mill, without purchasing at least one jar of gold. Free tours are available, ask.

Water taxi to Lubec: Although Lubec is 40 miles away by road, it's a quick trip by the Eastport Ferry, a re-purposed lobster boat, that links it with Eastport. On a fine day, it's a great way to get out on the water, then spend a few hours in Lubec shopping and eating, before returning.
Cobscook State Park: This park is a stunner, with walking trails and campsites right on Cobscook Bay. Bring a picnic, better yet, bring or rent sea kayaks and paddle the bay's waters.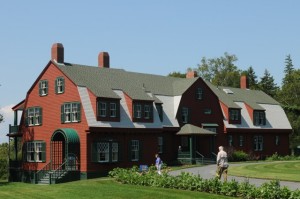 Campobello: Yes you can get to Campobello Island and the Roosevelt estate. If you have bicycles (and have brought your passport), take the funky lobsterboat-barge ferry from Eastport to Deer Isle then on to Campobello, and pedal to the Roosevelt Estate on Campobello Island for Tea with Eleanor, offered twice daily (no advance reservations, you have to show up in person that day to book tickets). Another option is to take the water taxi, then rent bicycles from the Inn by the Wharf, and pedal over the bridge and on to the estate. After touring the house and arranging Tea with Eleanor, cycle the carriage roads of the park. Bring a picnic, there are plenty of inviting spots. If time permits, check the tides and perhaps hike out to Head Harbor Lightstation (a.k.a. East Quoddy Head) for a tour. Of course, you can always, drive to the park, too (car ferry is shortest, but a bit pricey, or drive to Lubec and cross the bridge).
Birding: The Moosehorn National Wildlife Refuge has two sections in Down East Maine, and both are favored by bird- and wildlife-watchers.
Bold Coast: It's about a 45 minute drive to the Bold Coast trail system in Cutler, but for serious hikers who want to be rewarded with jaw-dropping views, it's a must. Bring a picnic lunch, and plan to spend the day.