As I sit here at 4:40 on a Saturday afternoon, I'm still amazed at the sunshine; thank you Daylight Savings Time. What a difference it makes to those of us in Maine, where the days are woefully short in the throes of winter. I think this burst of light, accompanied by some very springlike temperatures yesterday, has motivated a lot of out-with-the-old/in-with-the-new deals, specials, and events worth a nod.
SKIING/SNOWBOARDING: I'll start with Maine's ski country, which despite the calendar, is still in the depths of winter, snow-wise. I skied both Saddleback and Sugarloaf this week, and both have excellent top-to-bottom cover, and that includes the natural snow trails. It's still primo season up here, folks, and you'd be wise to come up and take some runs. Even better, Sugarloaf is celebrating spring by keeping the lifts open until 4:50 p.m. on Saturdays. Nice, eh?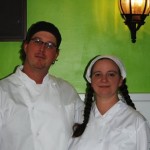 LUNCH AT LILY BISTRO: Starting Monday, March 21, lovely Lily Bistro, in Rockland, will be serving lunch on weekdays. One glance at the menu, and I was smitten: poutine, duck confit, pate, Pemaquid mussels, beet & goat cheese salad, and—oh yes—porkganza! All that, and much more.
IT'S SPRING WHEN THE FAT BOY SINGS: Okay, that's a stretch, but fans of Brunswick's Fat Boy can get their fill of frappes, BLTs, onion rings, and other favorites again. The drive-in, with car-hop service, has reopened for the season. Note to self: Start planning now for the August Sock Hop.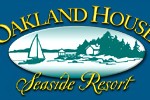 SPRING SAVINGS AT OAKLAND HOUSE: I've long been a fan of Oakland House Seaside Resort, a colony of cottages hugging the seashore and sprinkled though the woods along Eggemoggin Reach, in Brooksville. Here's the deal: Book a six-night stay between May 27 and June 25, and save 20 percent.
PRE-OPENING MAKEOVER SPECIAL: I pulled The Tides Inn-by-the-Sea from the last edition of Moon Coastal Maine as it was beyond tired to the point of dowdy. No longer. The Tides Beach Club is now a tony boutique hotel with a prized location on Kennebunkport's Goose Rocks Beach. Even better, it's a sister property of chi chi Hidden Pond, so guests have use of those failities, too, including two heated swimming pools and spa facilities. Book now to take advantage of pre-opening rates for ocean-view room rates, which begin at $199.
MARCH MADNESS: Through the end of the month, Camden's Hartstone Inn is offering a heckuva deal: Best-available room plus five-course dinner for two for only $195, available Sunday through Friday or $225 for a Saturday night stay. Add an additional night for $95.
ONE FOR THE MONEY, TWO FOR DEAL, THREE…: During the months of April and May, guests staying one night at the Portland Harbor Hotel can add a second night at a 50-percent discount, and a third night for free. Got that? First night is at full price, second is at 50-percent off, and third is free. And it's even available on weekends. Heck, that goes beyond deal to steal!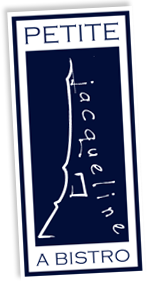 BONJOUR PARIS: If you love 555, Steve and Michelle Corry's nationally renowned restaurant in downtown Portland, I'm betting you'll adore Petite Jacqueline, their new French bistro, which opened earlier this week in the former location of Evangeline on Longfellow Square. Think soupe à l'oignon gratiné, pomme puree truffee, escargot, terrine de fois gras. Mais oui!
BYE-BYE BOATHOUSE: And if you were a fan of Rockland's Boathhouse Restaurant, I'm sorry to tell you it's closed, sniffle, sniffle, sob, sob. No news yet on what–if anything–will replace it.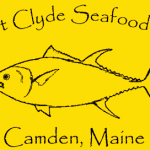 HELLO PORT CLYDE SEAFOOD CO: News for fans of the old Dip Net, in Port Clyde. Scott Yakovenko has purchased the Harborview in Thomaston and plans to move there, from Camden, and reopen as the Port Clyde Seafood Co. in mid May. There's a PDF of the menu on the site.
AND: If you follow the Maine Travel Maven Facebook page, you'll be one step ahead of the crowd. Go ahead, like it, you won't be sorry.