A roundup of interesting events this coming week and beyond throughout Maine.
Film & Dinner: On Aug. 18, at 5:30 p.m., Eagle Hill Institute, in Steuben, will screen the film Dangers of the Ice Age, presented by Hal Borns, of the Climate Change Institute at the University of Maine. The program is free. A restaurant-style dinner ($20) follows the program, with reservations and entree choice due by noon on Saturday. The program is part of Eagle Hill Institute's public programs, presented on Thursday and Saturdays, when the art gallery is also open from 4-5 p.m.
Junior Ranger Field Day at SERC: On Sat. Aug. 18, Acadia National Park and Schoodic Education and Research Center staff are offeirng a day of games, exhibits, and science and art activites , along with a picnic lunch, all free, on SERC's campus in the Schoodic section of Acadia National Park.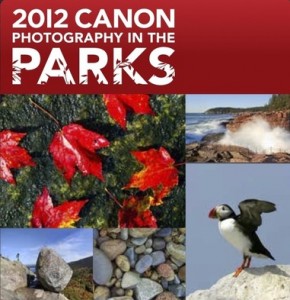 Canon Photography in the Parks at Acadia: From Aug. 18-29, free, hands-on photo and video workshops will take place in Acadia National park. Canon's Photography in the Parks workshops will be held Aug. 18 at 10 a.m., 1 p.m. and 4 p.m. at the Schoodic Education and Research Center, on the park's Schoodic section. On Mount Desert Island, classes will be held Aug.19, 20, 22, 24, 25, 27 and 28 at 9 a.m., 12:30 p.m. and 4:30 p.m. at the Jordan Pond House and Aug. 21, 23, 26 and 29 at 9 a.m., 12:30 p.m. and 4:30 p.m. at the Sieur de Monts Nature Center. Arrive at least 15-30 minutes prior to a session to register.
Tim Sample and Bob Bryan performance: On Tuesday, Aug. 21, the two master Maine comedians are performing a benefit show on at Moore Auditorium on the SERC campus (see above); doors open at 7:30 p.m., show begins at 8 p.m. Tickets are $25 and benefit the Acadian Internship of the Quebec Labrador Foundation.
Farnsworth Collective Monhegan trip: Join the Farnsworth Art Museum's new membership group, The Collective, on an overnight to Monhegan Island on Sept. 15. The two-day trip, open to anyone, is in association with the museum's exhibition Jamie Wyeth, Rockwell Kent and Monhegan on view in the Wyeth Center through Dec. 30, 2012. The cost for $200 single, $345 double, for nonmembers, which includes a one-year Farnsworth and Collective membership, ferry transportation, tour, overnight accommodations, dinner, breakfast, and gratuities. Space is limitied, book by Aug. 24.
Free, daily nature programs at Wolfe's Neck Woods State Park: Every day at 2 p.m. through Labor Day, Wolfe's Neck Woods State Park, in Freeport, is offering walks, talks, and activities at 2 p.m.,  free with park admission. These include osprey watch, ranger-led hikes, flora and fauna programs, and more.
Save 30% on AMC Maine Lodges: Book by Sept. 4 to save big on three-night stays, Sunday-Thursday, Sept. 5-22 and Oct. 8-25, at the AMC's Maine Wilderness Lodges, Gorman Chairback and Little Lyford.
A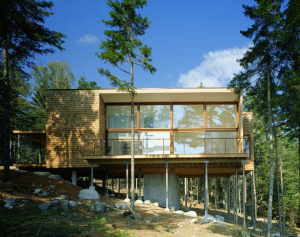 rchitecture Talk at Tides Institute: On Aug. 23 at 7 p.m., Maine architect, Carol A. Wilson will present the 2012 Annual Architecture Talk at the Tides Institute and Museum of Art, in Eastport. Wilson is the only architect in Maine who is a Fellow of the American Institute of Architects (FAIA). According to the Tides release, she is considered the state's finest practitioner and proselytizer of modern architecture, a term that sometimes refers to current and contemporary, but actually has more to do with style than time. In 2006, Carol Wilson was a founder of the Portland Society of Architects and is the driving force behind "storefront for architecture, maine," an organization that "seeks to present a fresh view of contemporary architecture to the Maine community to forward and inspire an understanding of, an appreciation for, and a connection with an architecture of our time:the present." Her talk is free.
Lobsterpalooza: August 26-31, the Rockland-Camden region will celebrate all things lobster with events including a crustacean cash mob, specials, and more. To date, nearly 40 restaurants, spas, and retail stores have signed on for Lobsterpalooza, with activities and offers ranging from a free lobster with spa treatment to lobster off the boat on a boat tour. The Historic Inns of Rockland will be featuring lobster on the breakfast menu, and participating restaurants will highlight lobster entrees. Crustacean cash mobs are planned Aug. 28 at Jess's Market, Rockland, and Aug. 30 at Ship to Shore Lobster Co., Owl's Head. On Aug. 27, All Aboard Trolley Co is offering a special NalpAH and Lob-STAH wine tour, and on Aug. 31, Cellardoor Winery plans a lobster lobster lover's cooking class. And don't miss the drawing for a grand prize 2013 Lobster Lover's Getaway.
Seascapes package at the Inn by the Sea: Beginning Sept. 22, in conjunction with the opening of the Winslow Homer Studio on Prouts Neck and the Portland Museum of Art exhibition Weatherbeaten: Winslow Homer and Maine, the Inn by the Sea is offering a two-night package including lodging, two signature rum cocktails named or the artist, two tickets to the exhibition, a museum catalog for the exhibition, and daily breakfast; tickets for small-group tours of the studio are an additional $55 pp and based upon availability. Package rates begin at $632.26. The package is available through Dec. 30, 2012.
Wilderness First Aid Course: Oct. 13-14, 2012, Mahoosuc Guide Service is offering a two-day (16-hour) course in Wilderness First Aid at it Mahoosuc Mountain Lodge, in Newry, on the Maine side of Grafton Notch. Cost is $180-225, depending upon lodging and food needs.