Make reservations ASAP if you want to attend one of these specialty dinners highlighting Maine chefs and/or Maine foods.
Salt Water Farm Café & Market launches Guest Chef Dinner series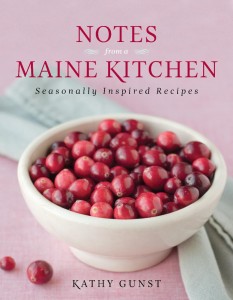 On June 7, Kathy Gunst, author of Notes from a Maine Kitchen, will collaborate with Chef Justin at the new Salt Water Farm at Union Hall in Rockport, to launch the café's new guest chef dinner series. Seating is at a communal table and limited. Cost is $75, and reservations are required.
The tentative menu draws from Gunst's book and may include:
Late Spring Salad with Green Goddess Dressing
First Harvest Pea and Lettuce Soup with Many Herbs
Ramp, Wild Mushroom and Ricotta Tart
Grilled Pork with Rhubarb Chutney
Strawberry Shortcakes with Mead Whipped Cream
Maine Farmland Trust Early Summer Harvest Dinner at Four Season Farm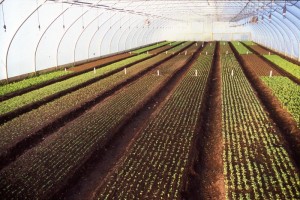 Join the Maine Farmland Trust on Sat., June 15, 2013, at Four Season Farm, on Cape Rosier, for a farm tour with Eliot Coleman, followed by remarks and dinner, prepared by Chef David Levi. The program benefits the Maine Farmland Trust. The fee is $300, and reservations are required by June 5.
Full Moon Dinners at Sunday River
Here's something to howl about: From June through September, on the Friday closest to a full moon, Sunday River is hosting a Full Moon Dinner at its Peak Lodge, complete with a round-trip ride on its Chondola lift and live entertainment. Cocktail receptions for each dinner start at 6 p.m. with dinner beginning at 6:30 p.m. Cost is $39 per adult; $14 per child (ages 6-12); and kids five and younger eat for free. 
Reservations are required.
• June 21, 2013 – Strawberry Moon. Live entertainment by Poke Chop and the Other White Meat. Menu.
•  July 19, 2013 – Buck Moon ~ Fais do do. Live entertainment by a traditional Cajun band, name TBA. Menu.
• Aug.  23 – Red / Sturgeon Moon. Live entertainment by the Dave Mello Band. Menu.
• Sept. 20, 2013 — Harvest Moon. Live entertainment by the Eric Green Party. Menu.
Flanagan's Table, monthly guest chef dinners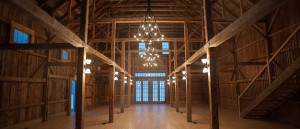 Maine Farmland Trust benefits from this monthly guest chef series offered in The Barn at Flanagan Farm in Buxton. The five-course dinners feature local produce, cheese, meats, and pantry staples, along with wine and Maine brews. Cost is $100, including alcohol and gratuity. Upcoming dinners:
• June 23: Chefs Andrew Taylor and Michael Wiley, Eventide Oyster Co. and Hugo's (reservations open May 26)
• July 14: Chef Cara Stadler, Tao (reservations open June 16)
• Sept. 23: Chef Brain Hill of Francine's Bistro and Shepherd's Pie
• Oct. 7: Chef Rob Evans of Duckfat
• Nov. 10: Chef Krista Kern Desjarlais of Bresca
• Dec. 8: Chef Melissa Kelly of Primo