Maine's long been a summer refuge for musicians who come to relax and rehearse, study and gain inspiration. As a result, concert series and music schools proliferate throughout the state. Not only do the rusticating stars perform, but also an impressive roster of guest artists, who can't resist the invitation to spend a few days or longer cooling off by the ocean or lake or in the mountains. Here's a sampling worth adding to your 2012 calendar.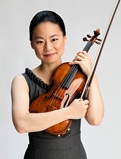 The Bowdoin International Music Festival attracts some of the world's most promising chamber music students who come to study with renowned professionals. Various concert series, offered throughout the six-week program, offer an opportunity to enjoy the music produced.
• Dine On: June 26, opening fundraising gala dinner and live auction to benefit the festival's scholarship fund. Bid on a dinner for 12 prepared in your home by Beard-winning chef Sam Hayward of Fore Street, behind-the-scenes events at the New York Philharmonic and Metropolitan Opera; and other unique items. Tickets are $125.
• Monday Sonatas: Monday evenings at 7:30 p.m. in Studzinski Recital Hall, from July 9 to July 30, 2012; $30. Exception: The July 1 and 2 Midori performances will be held in Brunswick High School's Crooker Theater and cost $40 for one, $60 for both.
• Upbeat! Concert series: Wednesday evenings at 7:30 p.m., Studzinski Recital Hall, Bowdoin College campus; $30
• Festival Fridays concert series: Friday evenings at 7:30 p.m., Brunswick High School's Crooker Theater; $40. Often feature guest artists
• Gamper Festival: one-week festival within the festival that concentrates on new works and composition. The July 26, 28 & 29 Gamper Festival concerts will be held at 7:30 pm. in Studzinski Recital Hall. Suggested donation is $10.
• Artists of Tomorrow Concerts: features talented students, suggested donation $10
• Extra: lectures, master classes, and demonstrations held for the benefit of the festival's students and instructors, but open to the public. Locations include Sebasco Harbor Resort, Yarmouth's First Parish Church, the Harpswell Festival, and Curtis Memorial Library and Studzinski Recital Hall in Brunswick; free
Kingfield Pops with Noel Paul Stookey: June 30, Kingfield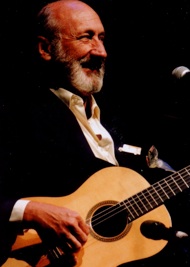 Remember Puff the Magic Dragon and The Wedding Song? Noel Paul Stookey, of the legendary folk trio Peter, Paul, and Mary, turned both into iconic American classics. He'll be performing those and more with the Bangor Symphony Orchestra at the annual Kingfield Pops outdoor concert. Opening acts include Erica Brown and the Bluegrass Connction, Nadio and Jocko, the Maranacook String Band, and the Western Mountain Trash Can Band. Of course, the grand finale will be fireworks. Tickets are $20 in advance, $25 at the gate.
Complementing the event is the free Festival of the Arts, with artists and artisans showing and selling their work and more live entertainment by Maine musicians. Arrive a day early and enjoy the special Pops Friday Artwork, with live music at three venues.
Critically acclaimed Met Opera soprano Inna Lost will star as  Cio-Cio San in this summer's PORTopera production, Madama Butterfly. She'll be joined in the production by three other Met Opera performers: mezza soprano Heather Johnson, tenor Adam Diegel, and baritone Edward Parks. The performance will take place in Merrill Auditorium, in Portland's City Hall. Tickets range $41 to 105.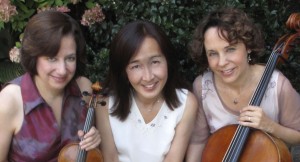 The 2012 Portland Chamber Music Festival features four concerts and a free family event at the Aromson Community Education Center on USM's Portland campus.
• Aug. 9: Boccherini, Hindemith, and Dvorak
Opening night features the world-renowned classical guitarist David Leisner and soprano Tony Arnold, lauded  for her interpretations of contemporary music.
• Aug. 11: Paganini, Dominick Argento, and Schubert
Schubert's masterpiece, the C major "Cello" Quintet, highlights the program, which also features the song cycle Letters from Composers, Dominick Argento's setting of texts from letters of Bach, Mozart, Puccini, Chopin, and others.
• Aug. 12: Free Family Fun Day
No tickets are required to join the play activities and children's music and concerts scheduled between 11 a.m. to 1 p.m.
• Aug. 16: Telemann, Michael Rose, and Brahms
Bassoon pyrotechnics and Brahms Clarinet Quintet frame the Hikari Trio performing a work introduced by composer Michael Alec Rose.
• Aug. 18: Mozart, Sebastian Currier, and Copland
The evening begins with a performance of the C major Viola Quintet of Mozart. Composer Sebastian Currier, winner of the Grawemeyer Award, will introduce the performance of his trio, Verge. The season ends with Copland's ballet, Appalachian Spring, in its chamber version written for Martha Graham and originally entitled, "Ballet for Martha."
One more musical note:

Not every series features star musicians, of course. The PSO Summer Library KinderKonzerts highlight a different star, a young Maine heroine. Kids love these free, fun, interactive concerts, and this one should be especially popular. It relates The Story of Abbie Burgess, a true story of a young girl who tended Maine's Matinicus Rock lighthouse on her own, braving a month of treacherous storms, during the winter of 1856. The 40-minute concerts are designed for ages 4-8, and the kids are encouraged to move, dance, sing, and wiggle.
• June 20: Bath, Patten Free Library (2 and 3 p.m.)
• June 21: Farmington, Farmington Public Library (10:30 and 11:30 a.m.)
• July 16: Portland, Portland Public Library (10:30 a.m.)
• July 30: Kennebunk, Kennebunk Public Library (6:30 p.m.)
• Aug. 4: Chebeague, Chebeague Recreation Center (2 p.m.)
• Aug. 7: Damariscotta, Lincoln Theatre (10 a.m.)
• Aug. 7: Rockland, Rockland Public Library (1:30 p.m.)