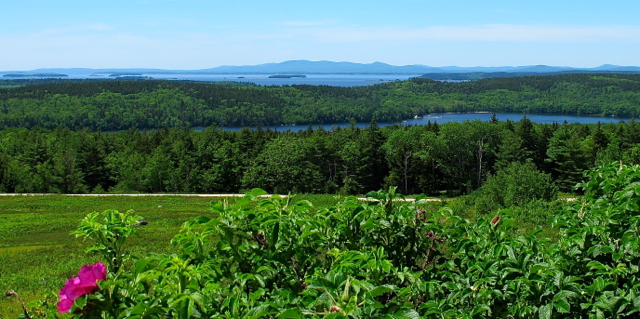 One of the many things I love about Maine's Blue Hill/Deer Isle Peninsula is that change comes slowly here. I know that the water-colored vistas, the sturdy farmhouses, gingerbread-trimmed cottages, lobsterboat-filled harbors, and prolific artisans' studios will be here each time I return. Here are a few culinary changes I noticed on a recent loop from Blue Hill down to Stonington.
R.I.P. 66 Steak & Seafood, the falls-side restaurant in downtown Blue Hill. Ever since the much lauded Firepond closed in 1987, this site has been a revolving door, with no restaurant seeming to last more than a few years, despite some that seemed quite promising. Right now, it's empty.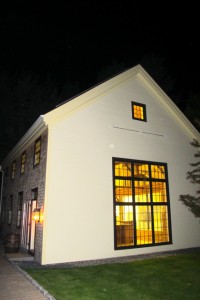 Speaking of Firepond, John and Beth Hikade, chef-owners, decamped just up the street, opening Arborvine in 2000, where they have continued their reputation for excellent, farm-to-table fare. A few years ago, their sons opened Deep Water Brew Pub, Blue Hill's first microbrewery behind it, and on June 24 they plan to open a tasting room in a masterfully renovated, 200-year-old horse barn. It's a solar-powered building with a hops trellis out front. According to Tim Hikade, they'll likely offer tastings featuring four of the seven or eight styles brewed as well as afternoon tours.
Mosey over to sleepy Brooklin, the "wooden boat capital of the world." Under new ownership, Sandy's Provisions (previously The Cave), a delicious specialty food store, has moved into the Naskeag building in what passes as downtown (don't blink). Stop in for breakfast, lunch, picnic fixings, cheeses, wine, and other goodies.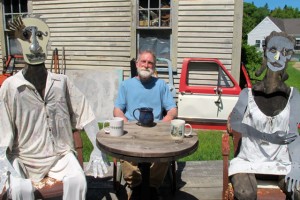 Over the bridge in Deer Isle, pop into Nervous Nellie's Jams & Jellies for a tasting of jams, chutneys, and jellies, and a look at what imaginative sculptor Peter Beerits has added to his growing Nellieland collection of fantasy- and historically-driven interactive creations: Don't miss  the woods, home to King Arthur and the Knights of the Round Table.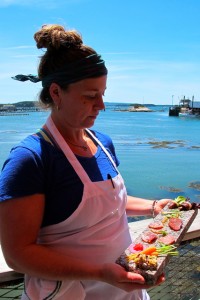 In downtown Stonington, Chef Devin Finigan at Aragosta is justly earning fame as a fine dining destination for foodies. "We're trying to make everything from scratch," she said, as she offered me a tasting of her house-made charcuterie, along with samplings of Bagaduce, Little Island, and Taunton Bay oysters. "We're making all our house ice creams this year," she added, ticking off flavors that included plum and lemon curd-blueberry. And she's making flavored salts, such as fennel.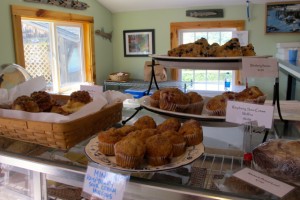 Looping back up Route 15, Millbrook Company Bakery & Restaurant keeps getting better and better. A must stop for sweets and pastries, always popular for breakfast and lunch, it's now also serving dinner a Thursday-Saturday evenings.
And finally, sniffle, sniffle, sorry to report that Four Season Farm no longer has a farmstand on the premises. You're still welcome to stop by for a look-see, but you no longer can purchase the farm's gorgeous organic produce on site. It is available in local markets.