Maine is a magnet for artists, so it should come as no surprise that is has excellent art museums that pull out the stops for summer shows. Here's a look at what you'll find at some stops along the Maine Art Museum Trail.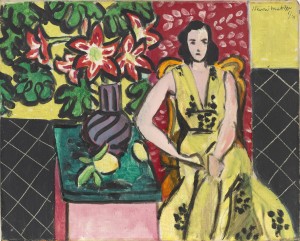 What:  The William S. Paley Collection: A Taste for Modernism, featuring more than 60 treasures from The Museum of Modern Art.
"A master class in the key movements and figures that revolutionized art and culture of the late 19th and 20th centuries. Some of the most important artists of the period, including Edgar Degas, Paul Cézanne, Paul Gauguin, Pablo Picasso, Henri Matisse, Joan Miró, Alberto Giacometti, and Francis Bacon, are among the 24 artists whose paintings, sculpture, and works on paper grace this exhibition. The Portland Museum of Art is the only New England venue for this important exhibition."
Dates: Through Sept. 8
Details: Advance reservations recommended; $5 surcharge (total cost: $17)
Also of note: The Winslow Homer Studio will be open this June 23 through Sept. 4 for tours on Mondays and Fridays at 10:30 and 11:45 a.m. Tickets are $55, advance reservations are required.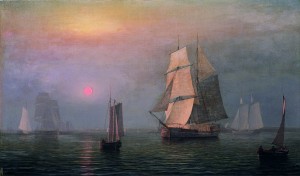 What: American Treasures: Visions of the Land and Sea; New Visions, New Languages;  American Treasures: Family and Friends;  and Small Treasures, Other Voices, Maine Voices
"Exhibition celebrates Maine's role in American art by displaying the very best among the over 13,000 works in the museum's collection. On view, through a series of themed exhibitions, will be paintings, photographs and sculpture by many of America's most important artists."
Dates: June 1, 2013 – Feb. 2, 2014
What: Every Picture Tells a Story: N.C. Wyeth Illustrations from the Brandywine River Museum
"30 paintings by N. C. Wyeth, from early western pictures through Robert Louis Stevenson classics to Wyeth's later illustrations in experimental styles. This exhibition is organized by Christine Podmaniczky, Associate Curator for the N.C. Wyeth collection at the Brandywine River Museum and author of the N.C. Wyeth catalogue raisonné."
Dates:  through Feb. 2, 2014
Details: Admission is $12
"Features 60 of the most important works from the Permanent Collection of the OMAA. From the earliest acquisitions through the most recent, the show illustrates the collecting trends of Henry Strater and the Museum."
What: Andy Warhol: American Icon
"Every morning beginning in 1976, Warhol telephoned his longtime friend and writing collaborator Pat Hackett and related the events of his past 24 hours: where he'd gone, what he'd done, who he'd seen, and what he thought about it all. Pat Hackett accompanied Warhol on many of his daily routines and photographed him with the celebrities of the day, including Mick Jagger, Jackie Kennedy, and the famous artists with whom he hung out. This exhibition will feature 50-60 photographic images never before shown in public, and 12 original works of art by Warhol borrowed from other museums and the Hackett collection"
Dates: Through Oct. 31
Details: $10
What: The Lunder Collection: A Gift of Art to Colby College
Don't miss this exhibition in Colby's newly expanded museum. See more here.
Dates: June 13, 2013- June 8, 2014
Details: Museum admission is free
What: Maurice Prendergast: By the Sea
This is the "first exhibition to present the seaside work of the Post-Impressionist painter Maurice Prendergast (1858-1924), whose sophisticated and sensitive renderings of beaches, coves, and bathers were often inspired by his visits to Maine. The exhibition brings together works with identifiable locations in Maine and elsewhere, with paintings whose 'place' is not defined by geography but by their context in the grand traditions of western art."
Dates: June 29-Oct. 13
Details: Museum admission is free