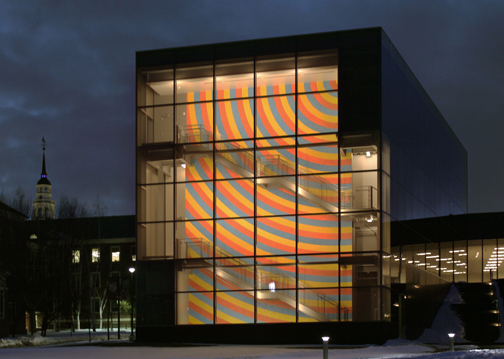 Colby College Museum of Art's new Alfond-Lunder Family Pavilion is a game changer for Waterville. With the addition of this new wing, set to open to the public on July 13, 2013, the museum not only becomes the largest art museum in Maine in terms of gallery space, but also makes one of the most important holdings or American art assembled by private collectors accessible to all for free. "This adds another arts and culture destination to the map in Maine," says Sharon Corwin, museum director and chief curator.
A remarkable gift to the people of Maine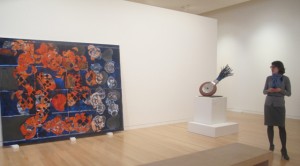 The new, 26,000-square-foot wing, which adds 10,000 square feet of exhibit space, was designed by Frederick Fisher and Partners Architects. It  was created specifically to house the recently donated Lunder Collection, comprising more than 600 pieces valued at more than $100 million, that was collected and donated to the college by Peter H. and Paula Crane Lunder.
According to a statement issued by the Lunders, the collection …
… was assembled with our personal vision and great pleasure over the course of more than thirty years. We started the collection while visiting Maine antique shops, then branched out to art galleries and museums in Montreal, Chicago, Washington, D.C., New York, and Boston. We sought scholarly advice from curators, museum directors, artists, art dealers, and consultants to help us select objects of exceptional quality. The knowledge, the relationships, the experiences, the pure pleasure of being involved with the art world have contributed greatly to our lives.
What makes the gift especially remarkable, says Colby College President William D. Adams, is its intention. "The Lunders wanted to make this art available to the people of Maine." Since Colby's museum doesn't charge admission, anyone can experience these masterpieces.
A grand tour through American art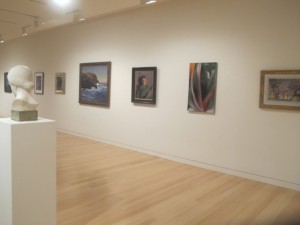 I had the privilege of touring the new wing and viewing some of the paintings, prints, sculptures, photographs, drawings, and other objects.
I was wowed.
The collection is a grand tour through the history of American art. It's not only the breadth of the collection, but also its depth; it bridges the centuries, with the oldest piece dating from 1796. Works range from folk art to classical to challenging.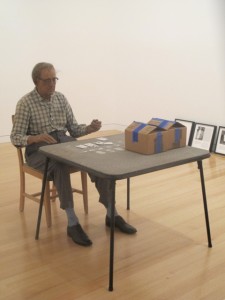 Also remarkable, Corwin says, is that the Lunders began collecting European works, before beginning to add 19th-century American works. "This collection was amassed only in the last 16 years."
Nearly 500 works are by American masters. It's an impressive list that reads like a Who's Who of American art: John Singer Sargent, Mary Cassatt, George Inness, William Merritt Chase, Winslow Homer, Augustus Saint-Gaudens, Edward Hopper, Alexander Calder, Georgia O'Keeffe, Alex Katz, Louise Nevelson, Romare Bearden, Donald Judd, John Chamberlain, George Rickey, and Jenny Holzer, among others.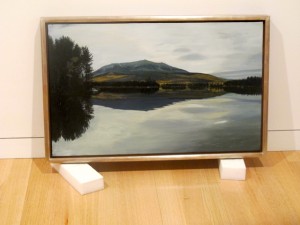 Part of the Lunder Collection is a remarkable concentration of works by James McNeill Whistler, including the painting Chelsea in Ice (1864), almost two dozen more paintings, watercolors and pastels, and a group of 201 etchings and lithographs, accompanied by some 150 books, journals, photographs and archival materials related to Whistler. In addition, it includes 40 exceptional examples of Chinese ritual and mortuary ceramics dating from the prehistoric period to the Jin Dynasty (1126-1234), which complement the museum's existing holdings in Chinese ceramics.
Thematic galleries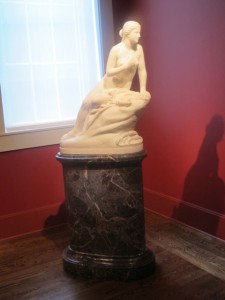 Works are being exhibited thematically, for example: poetic mode, artists and models, working the waters, views from abroad, Taos School, childhood, and seasons. Especially  notable is the work the Sol LeWitt work that spans the three-story staircase. It can be viewed from outside and is especially stunning when illuminated at night.
The $15 million glass pavilion adds four new galleries to the museum, all are devoted to exhibiting works from the permanent collection. It also add a new education classroom as well as third-floor classrooms and studios for Colby students. It is expected to receive LEED Silver certification.
When the museum reopens July 13, hours will be Tuesday through Saturday, 10 a.m.—5 p.m. and Sunday noon —5 p.m. Admission is free.
Top photo: Colby College Museum of Art/Courtesy of the Estate of Sol LeWitt/photo by Gary Green
All others: copyright Hilary Nangle