Recent articles: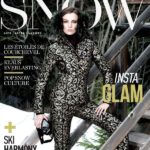 Kruising with Kurt Ulmer: Catching up with KRU's skiwear designer in Maui and St. Moritz, Snow, Winter 17/18  PDF
Alpine fashion icon Kurt Ulmer isn't an easy an to pin down. Maui. St. Moritz. Asia. New York. The intrepid 50-year veteran of the ski wear industry, Swiss boutique proprietor, and founder of the ski brand Jet Set, is perpetually out in front, leading rather than following.
Out & About: Gstaad's Cows Come Home, AAA Northern New England Journey, September-October 2017
At summer's end, Switzerland's cows descend from high alpine pastures to the Heidi-esque villages below. In Gstaad, the annual parade known as the zuglete is an all-day affair that's both moo-ving and cheesy—in a good way.
Out & About: A Monumental Vista, AAA Northern New England Journey, September-October 2017
On clear days, the head-swiveling views from the observatory atop the Penobscot Narrows Bridge extend from coastal Mount Desert Island inland to Katahdin, Maine's tallest peak.
Raindrops on Roses: A British Garden Party, Life Refined, summer 2017 PDF
Wander through woodlands, surround yourself with roses, laugh over follies, and explore historical ruins. Experience it all on a journey looping through gardens in England and Wales, and don't worry about showers—they make the colors really pop!
Dancing with the Wind: Weave between coastal islands and visit remote fishing villages on a Maine windjammer cruise, USA Today Go Escape, summer 2017
Waves splash the deck, and I brace my feet, trying to hold steady as the Ladona leans into the wind, racing its sister schooner, the Stephen Taber, across the choppy waters of Maine's Penobscot Bay. Other passengers scramble for dry positions, laughing while soaking in the experience of sailing aboard a Maine windjammer.
Out & About: BikeMaine Roms the Peaks, AAA Northern New England Journey, July-August 2017
The humble bicycle marks its bicentennial in 2017, and this autumn, 400 bicyclists will noodle nearly 250 miles through western Maine's lake-splashed mountains on Bike Maine's Pathway to the Peaks ride.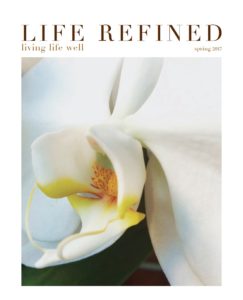 Naturally Norway: Adventure beckons in the Land of the Midnight Sun, Life Refined, spring 2017
Norway evokes images of vikings, glacier-capped mountains plummeting to shimmery fjords, and seasonal spectacles like midnight sun through spring and summer and the Northern Lights come fall and winter. Russia, Finland and Sweden frame its eastern borders, while the Atlantic North Sea ebbs and flows 63,000-miles around the 1,190 named fjords and 240,000 islets and islands. Politically stable, economically strong, and environmentally astute, design-savvy Norway pairs a vibrant culture and rich heritage with stunning scenery punctuated by spectacular adventures ranging from riding horses on a windswept beach to kissing wolves in an Arctic preserve.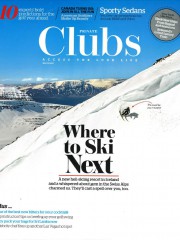 An elite Victorian playground turned Swiss Army hub emerging as Switzerland's Next Great ski Resort, Private Clubs, Winter 2017   PDF
On a bluebird day, the views from the 9,715-foot summit slay me. The optic white panorama encompasses more than 600 craggy peaks surrounding central Switzerland's Urseren Valley. Puffy wisps trail skiers descending marked pistes and unblemished powder fields. Far, far below and out of view on the valley floor lies the once-sleepy eye-candy village of Andermatt, now emerging as a world-class destination resort with new hotels and luxury rental apartments layering contemporary chic upon its cozy, traditional town center; speedy new high-capacity lifts zippering surrounding peaks; and cross-country trails lacing a new championship golf course.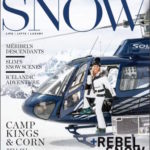 Vail Meets Valbruna: Pro Skiers Inject a Little Italy into Vail Village, Snow, High Season 2017
Step inside Valbruna, the cozy Vail Village boutique, and be transported to Italy—Valbruna, Italy, to be precise. Former Italian World Cup and American pro skier Marco Tonazzi—together with his wife, former ski film star Amy wheeler Tonazzi—have created a vest pocket tribute to Marco's hometown, the julian Alps village snuggled against northeastern Italy's Austria-Slovenia border."
The Table/Review: Empire Chinese Kitchen, AAA Northern New England Journey, January-February 2017
Dim sum means "touches the heart," which is exactly what the little plates, steamed buns, and dumplings at Empire Chinese Kitchen do. Opened in 2013, this temple of Cantonese soul food occupies the site of Portland's original Chinese restaurant, Empire Chop Suey, closed in 1953 but allegedly immortalized in Edward Hopper's 1929 painting Chop Suey.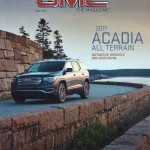 Maine Attraction, GMC The Magazine, Fall 2016
Mount Desert island dangles like a pendant off Maine's Down East coast. Tethered by a causeway to the mainland, this beautiful real estate is highlighted by forested mountains capped with bald peaks, ringed by craggy granite shorelines, splashed with shimmering ponds, and ribboned with roadways, hiking trails and Carriage Roads.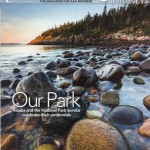 Acadia National Park Celebrates Its Centennial, AAA Northern New England Journey, May-June 2016
With apologies to Walt Whitman, I hear America singing every time I visit Acadia National Park on Mount Desert Island.

The Road Trip: Taking in the multitude of exhilarating experiences along the wild and unspoiled Cabot Trail, Private Clubs, Spring 2016
"There are only two places in the world: Cape Breton, and that other place, Away."
Much Ado About Shakespeare, Travelers United, April 23, 2016
Much ado about commemorating the anniversary of his death, that is. William Shakespeare died 400 years ago April 23, 2016, allegedly exactly 52 years to the day from his birth. His legacy, however, lives on, and this year his English homeland is giving The Bard his due. Both Stratford-upon-Avon, where he was born and also died, and London, where his career flourished, have calendars filled with Shakespeare-themed tributes and events.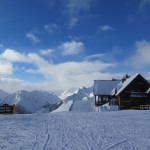 A Canadian spring skiing safari, Travelers United, March 20, 2016
Mine, mine, all mine, I thought greedily, as the lifts shut down and the last straggling day-trippers headed down the mountain. We were at Sunshine Mountain Resort on day three of our Canadian skiing safari. Over eight days, we notched five alpine and one Nordic areas on our must-ski belt, passed through four National Parks, visited two provinces, and crossed the Continental Divide.
Spring skiing in Europe, Travelers United, March 19, 2016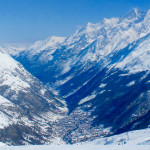 Most Americans travel west to ski. Buck the trend: Fly east, hop The Pond, and ski Europe's Alps. No North American resort can compete with the mind-boggling expanses of terrain. Think high-alpine bowls and craggy peaks zippered with equally mind-boggling varieties of lifts.

But that's just the teaser.

Angama Mara: Perched high above Kenya's Maasai Mara, a striking new safari lodge delivers front-row seats to Africa's beloved animal kingdom. It's a not-to-be-missed show, Private Clubs, Winter 2016 PDF
Just below my private elevated deck, I spot the welcoming committee – three hyraxes rustling in scrubby brush. Beyond that, the land drops 1,000 feet to the Mara Triangle, the northernmost point of the Serengeti-Mara ecosystem. Using the powerful Nikon binoculars supplied in my suite, I scan the sky-bordered, amber-hued savanna. Amid solitary Balanite trees, forests splotched with murky mudholes, and emerald green wetlands splashed with shimmery blue, I spy buffaloes, elephants, giraffes, and zebras.
Chance Encounters: In Winter Park, local visionaries have left a surprising arts legacy, AAA Northern New England Journey, March/April 2016
Language must speak for itself. My friend Judy and I planned a gal-pal getaway in Winter Park, but an illuminated installation above the hotel's reception desk caught our eyes. Simply asking about that thought-provoking work by Joseph Kosuth tripped a domino-series of surprises. Instead of lounging poolside, we filled the next few days discovering world-class arts sites created by visionaries or philanthropists, sites that would have been expected in New York or Paris.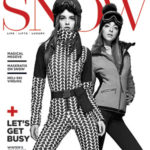 Pure Instinct: Gary Cole uses intuition to build a chic Park City boutique, SNOW, High Season, 2016
When Gary Cole opened Cole Sports in Park City, Utah, in 1982, he did so on pure instinct. He and his wife, Jana, had resided in the resort town for 10 years, and as a ski instructor and realtor, he'd built a clientele of wealthy, well-dressed clients. "It occurred to me that nobody in town was doing any high-end, European-type fashion," he says.
Mountain Highs: What's new at U.S. alpine resorts, Private Clubs, Winter 2016
An overview, by state, of on-mountain improvements for the 2015-2016 ski season.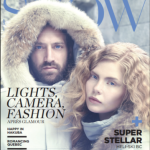 Fashion and Passion: Gstaad Entrepreneur Lorenz Bach on the creation of an alpine fashion boutique, Snow, Winter 2015/2016
Swiss fashion maestro Lorenz Bach takes inspiration from Gstaad, a landscape allegedly shaped when God rested his hand during a break from creating the world. Bach's family has farmed this divine countryside for more than 700 years.

Northern Light: Maine woos travelers with unrivaled scenery and wows them with spirited adentures, rich culture and history and delicious culinary opportunities, Delta Sky, December 2015
Maine is a tease. It tempts visitors with images of lobster, lighthouses and moose and then reels them in for good with a welcoming disposition and bucket lst of possibilities. Prized by outdoor aficionados, beloved by artists and savored by culinary fiends, New England's largest state (geographically) is far more than just a pretty face.
Maine Attraction: Off to New England for fall foliage? Here, five tasty new reasons you must make a Portland food stop, Private Clubs, Fall 2015
It's no secret that Portland's restaurant scene exploded after Bon Appétit named Maine's largest city America's Foodiest Small Town in 2009. Rising chefs started coming to make their mark, and the trend hasn't run its course. Excellent chef-driven restaurants continue to open, with these five among the newest and most buzz-worthy.
The Wonderful World of Woz, Global Business Travel, Aug. 2015

Fifteen years ago, the science and technology website Slashdot anointed Steve Wozniak "the Geek God in whose shadow all others dwell." Wozniak, who prefers being called Woz, is the techno-wiz who single-handedly invented the groundbreaking Apple I and II. He's also credited with creating the Atari game Breakout, one of the first programmable universal remote controls, and for being a pioneer in GPS technology.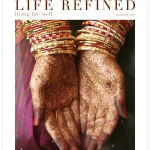 Bespoke India, Life Refined, Summer 2015
Cast aside any singular vision of India. This jeweled pendant dangling between the Arabian Sea and Bay of Bengal is hot and steamy, dry and dusty, even cool and refreshing. It's also staggeringly crowded and yet blissfully spiritual; steeped in history but technologically advanced. The land of Rudyard Kipling, Mohandas Gandhi, Mother Teresa, Salmon Rushdie, and Deepak Chopra is a singsong lullaby that soothes the soul, awakens the senses and fires the imagination.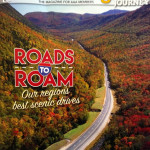 Waterside Views, AAA Northern New England Journey, July/August, 2015
Chart a course from the Schoodic Peninsula to Eastport along Route 1, while dipping into coastal Maine's rich history. Easy-on-the-eyes scenery, little traffic, and plentiful mom-and-pop businesses add to the adventure.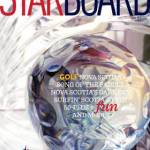 Keepers of the Flame: Blind hope and passions fuel lighthouse restorations, Starboard, magazine of the Nova Star cruise ferry, 2015
Thanks to the Maine Lights Program, launched in 1996, and the National Historical Lighthouse Preservation Act of 2000, more than 40 of Maine's 64 historical beacons have been saved from destruction and neglect. The programs allow transfer of lighthouses to nonprofits or, when none step forward, private parties. Those entrusted with a lighthouse's care must preserve it with no funding supplied and, if restoring it, must do so accurately. Not an easy task.
Out of the Blue, Starboard, magazine of the Nova Star cruise ferry, 2015
Seafood fraud is a huge issue, warns James Benson, sustainable seafood project manager at the Portland-based Gulf of Maine Research Institute. "Studies show that about one-quarter to one-third of seafood imports originate from illegal, unregulated places; you don't know what you're getting and you don't know if the fishery is near collapse," he advises. That's not the case with the institute's Gulf of Maine Responsibly Harvested program, which is designed to raise awareness about well-managed species with populations that are doing well. "You can feel good about what you're buying and know you're supporting fishermen who have made the sacrifices to make sure the fish will be there for years to come."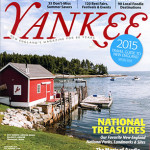 Best of Maine, Yankee Magazine, May/June 2015
I made the Best of Maine picks for Yankee's annual Best of New England issue.
Gardens given life on "The Rock," Boston Globe, April 5, 2015
Alcatraz derives from the name Spanish explorer Juan Manuel de Ayala gave to one of the three islands in San Francisco Bay, "Alcatraces," probably referring to the "strange birds" or "pelicans" he saw on it. Its strange name (its meaning still debated) is appropriate, given The Rock's unique history as a federal penitentiary, but as our guide noted, some of the island's truly unique artifacts are its gardens and the stories behind them.
Meet the Innkeepers: Berry Manor Inn, Rockland, Maine, Boston Globe, April 5, 2015
ROCKLAND — Cheryl Michaelsen and Michael LaPosta have owned the Berry Manor Inn for nearly two decades. The ruby-colored Victorian regularly earns kudos as one of the top B&Bs in the country. Built in 1898 by Charles Berry as a wedding gift for his wife, the inn occupies a prime location in a quiet neighborhood steps from downtown. Innkeepers Michaelsen and LaPosta have preserved and polished the architectural splendors of the inn and carriage house alongside updating with contemporary "essentials" such as air conditioning, flat-screen TVs, and Wi-Fi, and fireplaces and/or whirlpool tubs in many guest rooms. The overall feel is sophisticated yet put-your-feet-up comfy, easy elegance tempered by tongue-in-cheek humor.
Tip: Steal away to Thieves Island, Boston Globe, April 5, 2015
Once red-light, Thieves Island is now red hot. Urban renewal has turned the notorious site where thieves were hanged and prostitutes roamed into the city's most hip and happening neighborhood, a 15-minute walk from downtown.

Lagarde in the Lead, Global Business Travel, March/April, 2015
She's disciplined and polished, equally charming and disarming, a champion swimmer and a champion for diversity. As head of the Washington-based International Monetary Fund (IMF), Christine Lagarde, 59, is on a first-name basis with most of the world's leaders. Named the fifth most powerful woman in the world by Forbes in 2014, this nonsmoking, teetotaling vegetarian owns a reputation not only as a trailblazer but also as the go-to when the getting gets tough.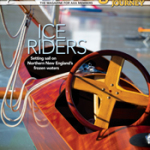 Schussing Through History: Discover New Hampshire's illustrious skiing legacy, AAA Northern New England Journey, Nov./Dec. 2014
A lifetime ago, I ski-bummed in New Hampshire's Mount Washington Valley, making lift-ticket reservations at Attitash, quaffing brews at Black's Shovel Handle Pub, skedaddling down Cranmore's historical Skimeister trail, and ascending Wildcat in the Easter egg gondola. I played in the open glades of Bretton Woods; break-danced my way down parts of Cannon's Taft trail; and welcomed spring in Tuckerman Ravine.  I was too young to appreciate the history that surrounded me at these places, so last winter, I returned to ski the legends and learn about the luminaries, beginning at the New England Ski Museum at Franconia Notch State Park.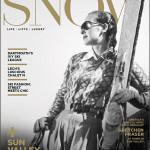 A Vuarnet Day in Les Portes du Soleil: How shades icon Jean Vuarnet shone light on the Gates of the Sun, SNOW, Winter 14.15
Too often, contemporary realities crush my romantic notions of skiing Europe's Alps. I pine for cuckoo–clock chalets and hearty mountain-bred fare, but am greeted with modern architectural wonders and–egad!–McDonald's. Not so in the Portes du Soleil (Gates of the Sun). This mind-bogglingly expansive region straddling France's Haute Savoie and Switzerland's Canton du Valais met my fairytale expectation, delivering authentic alpine tradition flavored with abundant Abondance, Reblochon and Tomme de Savoie cheeses.
Art on Skis: 2015's indie ski designers are sculptors, painters, and carvers of wood, SNOW, Winter 14/15
Armed with an illustration degree and taking inspiration from surf and skate culture, Icelantic co-founder Travis Parr sought to define the role of artist in the alpine ski world. He's succeeding. Since launching in 2006, the Colorado company has earned renown not only for the shape and performance of its handcrafted skis, but also for Parr's graphics.
Lions, Tigers & Bears (and more!): Crisscross the planet from Alaska to China in search of the world's rarest, most endangered animals found in nature, Luxury Magazine (previously Black Card), Fall 2014
Conventional wisdom favors macro-style safaris—wildlife expeditions that focus on the big picture and aim to rack up the numbers of species sighted. But if your goal is to view, say, an aorangutan, panda, lemur or black rhino in the wild, consider a micro-style safari. These narrow the focus, targeting specific iconic, rare or endangered species and often offering educational components and/or access to otherwise restricted areas.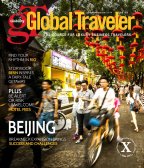 Scandinavia Fascinates Visitors Year-Round: Fjords to food to famous art, Global Traveler, July 2014
Stuffing yet another chunk of minutes-from-the- sea Alaskan king crab into my mouth, I silently thanked the Russians for the 1960s experiment that introduced this scrumptious crustacean into the Barents Sea. Only three days into my Scandinavian adventure, and already I was smitten — not only by the food, but also by the art, culture, heritage and style.
Boutiques & Bargains in Maine; Quirky Maine; Scoop on the Suds/Maine Beer Trail: Good for What Ales You; & Yes! You Must: A Dozen Must-See, Must-Do Experiences In and Around Portland, Starboard,  2014 (Get PDF)

Four stories in the inaugural issue of the magazine for the new Nova Star cruise ferry between Portland, Maine, and Yarmouth, Nova Scotia..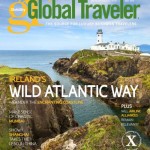 Escape The Crowds Along Ireland's Wild Atlantic Way: Explore Ireland's rugged and enchanting west coast, Global Traveler, June 2014
As a confirmed off-the-beaten-path traveler, I'm a bit miffed that Ireland has mapped the Wild Atlantic Way, a 1,500 route that ebbs and flows along the Emerald Isle's raggedy-edged western coastline between Derry and Kinsale. Publicizing the off-the-tourist-grid detours means I'll no longer have them to myself, but I take some comfort in knowing there is a catch, a wee one, mind you, but one worth noting: The Wild Atlantic Way isn't for cowards. Embracing the experience requires navigating serpentine, cliff-etched and stonewall-hemmed roads while seated on the right and keeping to the left.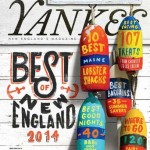 Best of Maine, Yankee Magazine, May/June 2014
I made the Best of Maine picks for Yankee's annual Best of New England issue. Categories include: Attractions, Lodging, Dining, Bargains, Classics, Outdoors, and Spotlight on Coastal Route 1.
207, the nightly news magazine for Maine's NBC affiliates
I shared some of my Best of Maine picks for Yankee magazine.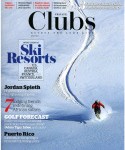 Altitude Adjustments: Need new reasons to return to your favorite classic alpine ski resort this winter? Private Clubs, winter, 2014
Here, a slew of them – from major terrain expansions to aprés-ski activities – here at home, up north in Canada, and across the pond on Europe's most popular slopes. We also found a handful of growing areas awaiting discovery with juicy new enticements, plus a few traditional resorts with consider-worthy updates.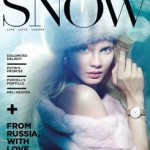 The Story of Strolz: How the family Strolz turned Lech's loveliest store into a work of art, Snow, high winter, 2014
At 4 pm, Lech's main drag — to be truthful, Lech's only drag and barely a block long at that — is hopping. Skiers and snowboarders descending from the mountains hugging this high-alpine valley click out of their gear just steps from the street. The music blaring from jam-packed terrace bars blends with choral gurgle from the river, the clip-clop of horse-drawn carriages, and the general cacophony of families and friends to-ing and fro-ing in the small downtown. At the hub of the hubbub, and yet a respite from the après-ski hoopla, is Strolz ski shop, a Lech institution for nearly a century.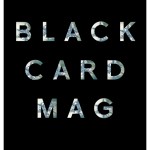 Alpine Alternatives, Black Card, Winter 2013
Thanks to high-speed lifts, it's a rare skier or snowboarder who can spend every hour of a multi-day vacation on the slopes and trails without the quads screaming for downtime. (Print only).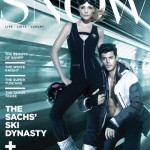 Perfect Places: Lusting for Lech—Snow, Schnitzel, Schlagg, and Lech's Lovely White Ring, Snow, Winter 13/14
My Arlberg Express driver greets me at the Zurich airport, but our conversation is minimal. He doesn't understand my English, and I can't translate his German. We settle into companionable silence for the 2.5-hour journey to Lech, a tony Austrian village cradled by soaring peaks blanketed in white down.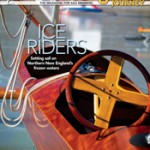 Hut, Hut, Hike, AAA Northern New England Journey, November/December 2013
I stepped into the crisp chill of a Maine winter night and padded to the edge of darkness. Clouds dancing across the moonlit sky case eerie patterns on skeletal trees guarding the snow-blanketed expanse of Flagstaff Lake. I glanced back at the warm glow coming from the lodge and smiled. I'd found my happy place.
Find the magic of Christmas in Europe's Upper Rhine Valley markets, Boston Globe Globetrotting, Nov. 27, 2013
Seeking an escape from the holiday season's crass commercialism? Cross the pond and bridge the centuries with a visit to Europe's Upper Rhine Valley, which hugs the Rhine River's flow through Germany, France, and Switzerland. Renowned for it Gothic cathedrals, fairytale castles, half-timbered houses, and thermal baths, and treasured for its food and wine, the region shines in any season, but during the traditional Christmas markets, it glows.
Elephants at my doorstep: On safari in Kenya's Amboseli National Park, Boston Globe Globetrotting, Nov. 13, 2013
I'm sitting on the deck of my tent (an understatement, canvas walls, yes, but also full bed, wood floor, and shower bath) gazing over the savannah grasslands at snow-capped Kilimanjaro, when I hear a rustling. Elephants!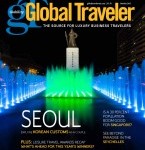 Savor Montréal's Autumnal Ambiance at its peak, Global Traveler, Oct. 2013
Jacques Cartier knew a good thing. On Oct. 2, 1535, the French explorer, impressed by a triple-peaked hill on an island sited at the confluence of the St. Lawrence and Ottawa rivers, named it Mont Royal.
Cruising Quebec, Boston Globe, Sept. 22, 2013
I never understood the allure of cruising until I sailed from Quebec's Magdalen Islands through the Gulf of St. Lawrence and up the St. Lawrence River to Quebec City in the glory of autumn. Cruising Quebec's waters not only delivers the requisite scenery — endless water-meets-sky views ceding to color-trimmed mountains dropping to towns and villages folded into scalloped shorelines — but also provides access to the province's remote outdoor playgrounds, places otherwise inaccessible without hours of driving.
Top 10 Beaches in Maine, The Guardian, Sept. 20, 2013
For beautiful sandy beaches, great lobster and amazing seascapes, the Maine coastline is hard to beat – especially for families.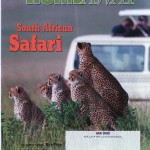 Into Africa: A safari sheds light on the Dark Continent's abundant life, AAA Home & Away, Sept.-Oct. 2013
Some destinations tap dance in your memory, others tango with your spirit; South Africa waltzed with my soul. Even now, months after I've returned, the sights, aromas, sounds and safari experiences remain vivid. Not only are my senses heightened, but also life's daily challenges seem far less daunting since coming within petting distance of a lion, spitting distance of a Mozambique spitting cobra and charging distance of an elephant.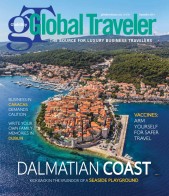 Literary Dublin: For a couple of writers in a literary city, there's never enough time, Global Traveler, Sept. 2013
Nearly two hours into our visit to Dublin's Chester Beatty Library, I glanced at my watch, consulted our must-see list and realized that, yet again, we were behind schedule. "Decision time," I said to Jackie, my travel mate. "St. Patrick's, the Marsh Library, and Christ Church are in the neighborhood. If we sacrifice the Storehouse, we might be able to still see the jail, have tea at The Winding Stair and hit the Writers Museum." To call it an overambitious plan is an understatement; it was 2:30, and we'd yet to have lunch.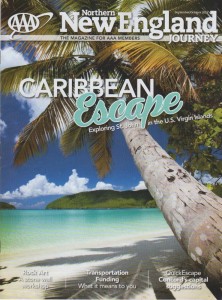 Treasured Island: The U.S. Virgin Islands' St. John reveals natural and cultural riches, AAA Northern New England Journey, Sept.-Oct. 2013
Mountains, dense with tropical forests, tumble to a palm-fringed shoreline scalloped with white sand beaches; coastal mangroves, salt pons, and coral reefs teem with sea life; and Pre-Columbian relics and Danish plantation-era ruins pepper the island.
Galley Master: How to Cook in Really Tight Spaces, According to Captain-Chef Annie Mahle, BonAppetit.com, Aug. 1, 2013
You think your kitchen's small? Come aboard the schooner J. & E. Riggin, a traditional Maine windjammer, where chef-captain Annie Mahle prepares three from-scratch meals daily in a roughly six-by-eight-foot galley she shares not only with her assistant, Cassie, but with an intern, Nathan, as well.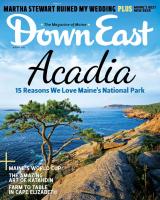 Fantasyland: At Nervous Nellie's on Deer Isle, Peter Beerits has created a playful world populated by cowboys, dragons, and checkers-playing fish, Down East, August, 2013
Decades ago, when a friend asked Peter Beerits what he wanted to do with his life, Beerits replied: "I want to create a natural history museum of the imagination." He's succeeding. He's turning the Deer Isle property he owns with his wife, Anne, into a fantasyland that draws on history and literature and is rooted in his boyhood infatuation with the Wild West and King Arthur.
Bar Harbor scoops: lobster to bay of figs, Boston Globe, July 14, 2013
Finding ice cream in this town is easy; nearly every downtown store and restaurant sells it. To narrow the choices, I invited some friends for a tasting party. These are our favorites…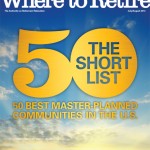 8 Captivating Northeast Havens, Where to Retire, July/August, 2013
For such a compact region, the Northeast refuses to be typecast. The land ranges from sandy beaches to craggy peaks, picturesque farms to swampy marshes, fertile river valleys to dense woodlands. It's peppered with rural villages, college towns and bustling suburbs. Living here puts the area's attractions — including the City That Never Sleeps — all at your fingertips, or at least within a day's drive.
Beacons for generations at sea show their heritage, Boston Globe, June 30, 2013
The romanticism of lighthouse life has motivated many a traveler to seek out Maine's 64 beacons. Some of the lighthouses can be viewed from land, others only from the water. While lighthouse-themed excursion boats depart from many coastal communities, here are five special ways to experience Maine's lightkeeping heritage.
More to Campobello Island than FDR, Boston Globe, June, 23, 2013
When I crossed the bridge spanning Maine's Lubec Narrows I felt the last kinks of stress deflate. If Down East is remote, than Franklin D. Roosevelt's beloved Canadian island is one step farther removed. This sparsely populated, nine-mile-long spot seduces with its soaring cliffs plummeting to churning seas, calming vistas of lobster and fishing boats chugging around nearby isles, and a gentle network of hiking trails and carriage roads.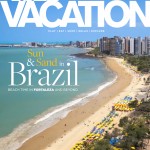 Destination: A Maine Drive, From the Mountains to the Sea: Based in Bethel? Take a day trip through some of Maine's heritage landmarks to visit Freeport, on the coast, Endless Vacation, Summer 2013
Bethel is a sleeper. And that's not necessarily a bad thing. This quiet New England village charms romantics with an ivy-covered prep school, rambling 18th- and 19th-century houses, a grassy common complete with bandstand, white-steepled churches and a covered bridge coveted by artists.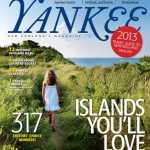 Yankee Best of New England: Maine, Yankee, May/June, 2013
Once again, I made the Maine picks for Yankee's annual Best of New England issue.
Six new reasons to visit Maine, Boston Globe, April 27, 2013
Looking for a new experience in Maine? Here are six, ranging from world-class art to world-inspired music, new visitor centers to new sporting events.
Vienna's art history museum reopens its Habsburg prize, Boston Globe, April 13, 2013
VIENNA — Many families accumulate treasures over generations, later relegating the exotica and artworks to the attic or a tag sale. Not so the Habsburgs, the imperial family that ruled the Austro-Hungarian Empire. Their wealth, power, and 640-year duration provided them with unparalleled opportunities and access to acquire extraordinary works.
Perfect Places: Rails to Trails
Jasper's Historic Lodge Links Train and Terrain for the Quintessential Winter Vacation, Snow. High Winter 2013
The last time I rode the train to Jasper, I was 11 years old, bouncing in my seat in anticipation of a summer family vacation. Decades later, with a lifetime of far-flung travel under my belt, I find that I'm once again that little girl… Rails to Trails PDF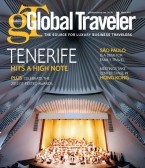 Experience Wildlife Up Close in South Africa: Go off road for an up-close wildlife encounter in South Africa's private preserves, Global Traveler, March 2013
From the window of the seven-passenger charter plane, I see only a ribbon of tarmac surrounded by wilderness. There is no terminal, not even a shelter.
Best-Kept Secrets, Private Clubs, Winter 2013
North America's glitziest alpine resorts get most of the attention — and the crowds. We slipped off the radar to find resorts where terrain trumps bling, snow falls deep, lift lines run short, and it's often possible to score fresh tracks even days after a storm.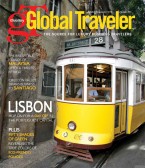 Northern Exposure: Baby it's cold out there, but the Arctic winter can warm your heart, Global Traveler, January 2013
Just before opening the plane's cabin door, the flight attendant of my reassuringly named Calm Air flight suggests bundling up. Seconds later, a blast of wind-driven 44-below zero air gusts through the cabin.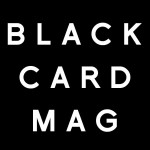 The Ultimate Confection: A connoisseur's guide to the world's best chocolate, Black Card Mag, winter 2012/13
Fine, artisan-made chocolate is an object of passion and adoration, a sensuous, sublime treat that lifts the mind and resurrects the body. No wonder 18th-century Swedish botanist Carl Linnaeus designate the cocoa tree Theobromoa cocoa, or "Food of the Gods."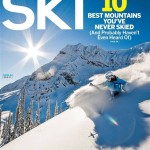 10 Best Mountains You've Never Skied (And Probably Haven't Even Heard Of): Saddleback, Maine, SKI, Nov. 2012
More steak than sizzle, more substance than flash, beautiful, remote Saddleback woos skiers with old-style New England trails, take-no-prisoners glades, stunning views, and an unpretentious Yankee disposition that embraces locals and visitors alike.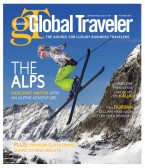 Close to Heaven: For winter enthusiasts, the Alps are simply divine, Global Traveler, Nov. 2012
Heidi is haunting me. Outside my train window, traditional wooden chalets with red shutters and slate roofs dot the snow-blanketed countryside, nimble-footed mountain goats and sheep graze on hillsides, and snow glistens on the mountain summits. I expect to see the beloved storybook character around each bend.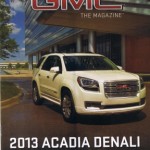 Destination: Portland, ME: Coasting: Sierra HD Denali visits Maine, GMC The Magazine, Fall 2012
Portland lures visitors to Maine's craggy coastline with promises of lobster and lighthouses, surprises them with the range and quality of dining choices,a nd then delights them with many vibrant arts and recreational opportunities. Coasting PDF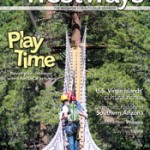 Treasured Island: The U.S. Virgin Islands' St. John reveals natural and cultural riches, AAA Westways Oct. 2012
Mountains, dense with tropical forests, tumble to a palm-fringed shoreline scalloped with white sand beaches; coastal mangroves, salt pons, and coral reefs teem with sea life; and Pre-Columbian relics and Danish plantation-era ruins pepper the island.

Autumn Journey: Relish Quebec's Vibrant Fall Foliage from the Tracks, Private Clubs, Fall 2012
Nose pressed to glass, I gaze over the 21-mile-wide expanse of the St. Lawrence River, secretly hoping to spy a whale's spray but settling instead for seabirds and ships. I shift my view, absorbing the ebb and flow of the scalloped shoreline, marveling at the cliffs and headlands that plunge to the sea-salted waters, and eyeing the railway tracks threading the narrow shelf between them
Paris by Facebook, Boston Globe Sunday Travel, Sept. 2, 2012
PARIS — I glanced once more at the message on my screen as the Eurostar, the high-speed train from London, docked at Gare du Nord. "I have managed to get all days off while you are here," my doppelganger had written. "Did I mention how excited I am! Feel like a kid about to meet her pen pal for the first time. . . . Even have the butterflies!"
10 tips to add more value to bargain train travel in Europe, Consumer Traveler, Sept. 1, 2012
One of the fastest, easiest, and least stressful ways to get around Europe is by train. On three recent trips over the pond, I usedBritRail as well as SwissRail passes and individual tickets, both purchased through Rail Europe.
Have a five-star British experience on a pauper's budget, Boston Globe Globetrotting,Aug. 24, 2012
While gadding about on a BritRail pass, I used afternoon tea as a way to immerse in the United Kingdom's rich heritage and indulge in five-star experiences, without coughing up $500 or more for a hotel room.
Five British five-star hotels where you can sample the good life without spending a mint, Consumer Traveler, Aug.18, 2012
Not everyone can splurge on UK£300 or more for a night's rest at a five-star historic hotel, but anyone willing to ante up 15 quid can immerse themselves in Great Britain's rich heritage.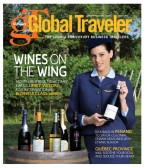 Two for the Road: Take a romantic ramble through the countryside of Québec, Global Traveler, August 2012
When I mention Canada's Eastern Townships to friends, I receive either a cocked eyebrow, indicating they've never heard of the place, or a sublime smile radiating jealousy.
Before arriving in New Brunswick last summer, I knew even less about the Miramichi River than I knew about salmon, which wasn't much. During my one previous fly-fishing attempt, I'd landed branches, hats, even a nearby canoe, everything but a fish. That's not something one brags about over scrambled eggs and sausage while sharing a table with the sport's disciples.

Maine Attractions: New England gem sparkles, especially with so many new reasons to escape there, Private Clubs,  June 2012
Lobster and lighthouses, craggy shores and dense forests, pristine lakes and free-flowing rivers: Maine's landscape is as renowned as its Yankee disposition, and yet Maine isn't so much a place as a state of mind.
Boom Town, Private Clubs,  June 2012
Development frenzy has gripped this Mormon stronghold, giving the reinvented downtown a stylish vibe. Here, six new additions you don't want to miss.
Meandering Maine's Mid-Coast: Iconic New England sights wait at every turn off U.S. Route 1, AAA Home & Away, May/June, 2012
From the summit of Ducktrap Mountain, island-salted Penobscot Bay shimmers invitingly. The mid-Maine coast, from the tip of the St. George Peninsula to the mouth of the Penobscot River, is blessed with everything that defines Maine.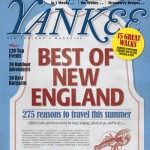 Best of Maine 2012, Yankee Magazine,  May/June 2012
Once again, I made the Maine picks for Yankee's annual Best of New England issue (restaurants, lodging, attractions, bargains, local secrets, and outdoor activities).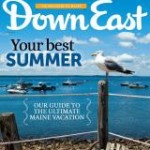 Fabulous Fathom: Fathom, Bar Harbor's newest fine dining spot, elevates classic Maine fare to fancy food status with sublime flavor combinations, Down East, May 2012
Like many Maine chefs, Josh Heikkinen seeks to elevate classic Maine fare to world-class cuisine. Where Heikkinen, chef-partner at Fathom in Bar Harbor, differs is that he's not content to simply prepare native ingredients in inspiring ways. No, Heikkinen wants to raise Maine comfort foods, such as the lowly red hot dog, to culinary fame. "The red hot dog is Maine's attempt at charcuterie. You only find it here," he says. "I want to get it out of the convenience store and help it find its place in the culinary world."
GT Tested: Grand America, Salt Lake City, Utah, Global Traveler, February 2012
Arrival/Check-in: Upon our arrival, a doorman came out to welcome and usher us inside for a speedy registration. Salt Lake City's only 5-star hotel earns the "grand" in its name. Built for Utah's 2002 Olympic Games, it was designed and furnished with artwork and antiques personally selected by owners Earl and Carol Holding, who traveled the world not only to select specific pieces but also to oversee artisans' crafting of custom furnishings and architectural details.
Refresh Body and Spirit with Nontraditional Arizona Spa Treatments, Consumer Traveler, Jan. 27, 2012
Looking for a spa service different than the usual massage, facial, or wrap? These three treatments, available in the Phoenix-Scottsdale area in Arizona, are just that. Each appeals to those willing to consider that the universe offers truths and powers that can be enlisted and drawn upon, if we're open to it. With me so far? Okay, cue the New Age music, and I'll tell you more.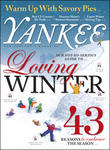 Maine's Western Mountains: For outdoor adventure or indoor comfort, get ready to lose yourself in the beautiful towns and mountains of western Maine, Yankee, Jan.-Feb. 2012
More than anywhere I know, the soul of a New England winter exists amid the frozen waterways, snow-drifted woods, and frosted peaks of western Maine. Raw, remote, and wild, this slice of the state, cornered by New Hampshire and Quebec, draws skiers, snowboarders, snowshoers, and snowmobilers, who revel in the deep cover and rarely crowded trails, surrounded by miles of natural beauty. Looking out from the summit of Sugarloaf or Saddleback Mountain on a brittle blue-sky day, with the snow all around blindingly white, I feel that the frozen confection below will crack and crumble if I expel a warm breath.
Charmed by Bermuda: Walks along the Railway Trail reveal the island's lesser-known gems, AAA Northern New England Journey, Jan.-Feb. 2012
The wooden boardwalk threading Bermuda's Paget Marsh slices through tangles of red mangroves and edges a sawgrass savannah before it ends in a stand of centuries-old cedars. As I padded along, the buzz of scooters diminished and white-roofed buildings disappeared from view.
Ski versus Snowboard: Skiing has timeless appeal but the upstart snowboard grows more popular every year. Two winter sports fans let the snowflakes fly, Via, Jan.-Feb. 2012
Alas, snowboarders don't actually know what they're missing: the joy of carving big honking S turns on Deer Valley Resort's corduroy cruisers, or ping-ponging Alta's mogul-laced powder bowls, or challenging one of Mad River Glen's sinewy, muscle-bound trails.
Schnitzel and Sauerkraut, Down East, Dec. 2011
Amid the rolling hills, woodlands, and fields of rural North Waldoboro, David Swetnam and his wife, Jacqueline Sawyer, have turned a popular local fresh sauerkraut operation into a culinary destination for German food aficionados.
Ride the rails, see the lights, and go extreme: Seven reasons to get out and enjoy winter's wonder, Boston Globe, Nov. 6, 2011
This winter, experience the chills, thrills, snow, and ice from a different perspective. Savor the possibilities of a culinary snowsports tour in Italy. Conquer any fear of steep and deep with a specialty ski or snowboard program. View the frozen winterscape from the warmth of an excursion train. Be dazzled by the brilliance of the Northern Lights. Splurge on handmade ski boots. Careen down a snow-packed track or a sled, bobsled, or skeleton or glide across Olympic ice.
Irish Fling, Global Traveler, Oct. 2011
Northern Ireland's Antrim Coast can steal a gal's heart. It wooed me with promises of giant-sized steps, soaring headlands, Neolithic sites and castle ruins, then seduced me with forested glens, craggy cliffs, walled gardens and birdsong. I came armed with a laundry list of must-sees and must-dos, which included soaking up the Irish craic and sipping pints of Smitty's, but as soon as I departed Belfast, heading north on the A2, I tossed my plans aside and let serendipity rule.
Ireland. A Rock and a Hard Place: Ramble through Irish history in the unforgiving landscape of The Burren, Global Traveler, Sept. 2011
"Where are we?" asked Shane Connolly. I glanced around the small parking pull-out, with ledges descending to Galway Bay on one side and a hill rising on the other. There was no "You are here" marker in sight.
GT Tested: Sofitel London St. James, Global Traveler, May 2011
Arrival/Check-in: The doorman spotted me approaching on foot, luggage in tow, and immediately came over, took my bags and escorted me into the hotel. Even better…
Where Now: Saddleback Maine, SKI, March 2011
My friends would prefer I not dish about Saddleback. They don't want to share the big-mountain skiing with little mountain attitude, the inviting glades, staggering views and down-home charm.
Neon Nights, Private Clubs, Jan. 2011
It's midnight, and it's 44 degrees below – yes, below – zero. Celsius, Fahrenheit, it doesn't matter; the scales meet at 40 below.
A Toast to Belfast, Global Traveler, Nov. 2010
Belfast's historic claims range from being the birthplace of C. S. Lewis and Van Morrison to being the site of the Titanic's construction and The Troubles, the euphemistic name given the political terror that marred the late 20th century.
Catch a Rising Star , U.S. Airways Magazine, June 2010 (PDF)
Where the South Coast's famed beaches yield to Maine's rockbound peninsulas, that's where you'll find Portland. It's a contemporary seaport dressed in Victorian brick and cobblestone, skirted by a petticoat of islands.
Welcome to Portland; now let's eat, U.S. Airways Magazine, June 2010 (PDF)
Before Bon Appetit named Portland "America's Foodiest Small Town" last year, culinary tourists had already discovered the city's seemingly insatiable appetite for all things food-related.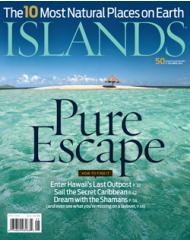 • How to Live on Isle au Haut, Islands, April/May 2010
Interview with Kate Shaffer about living on a remote island and operating a successful artisan chocolate company.
• Destination: Midcoast Maine A guide to the best Down East: What to see, do, buy and eat, Endless Vacation, Summer 2010
When you stand on the summit of Ducktrap Mountain, you can scan midcoast Maine's craggy coastline from Monhegan Island in Muscongus Bay to the south all the way to Mount Desert Island, rising out of Blue Hill Bay to the north.
• Where long memory tolerates modernity, Boston Globe, March 14, 2010
TUBA CITY — Few places move the spirit the way the Navajo lands do. I keep returning to this landscape of red sandstone, deep canyons, and grassy mesas, and each time I visit, I'm awed by its beauty and humbled by its simplicity.
• Olympic Playground, Via, Jan. 2009

What is it about the Olympics that turns perfectly rational folks into sportcrazed fools? For me, it's the theme music. I hear those opening drums and I'm ready to take on anything. Even the Dave Murray Downhill.
• Sidetracks: Howl About It, SKI, Oct. 2009
Dogsledding across the shores of Maine's pristine Lake Umbagog offers a glimpse of backcountry New England not easily seen
• Destination: Maine's Big Apple Feast on history, art and seafood in Maine's largest city, Endless Vacation, July/August 2009
Portland delivers on the Maine icons but good. Lobster boats bob in the harbor. An L.L. Bean outlet can be found downtown. You might even spot the occasional stray moose. But Maine's largest city (pop. 65,000) is more than postcard fodder.
• Sidetracks: Ice Climbing in Alberta, SKI, Nov. 2008
Trade skis for crampons and hike into an ice spire cathedral near the slopes of Alberta's Lake Louise.