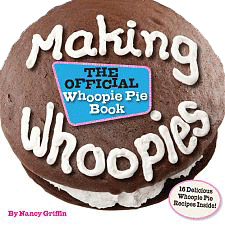 Yup, folks, Maine's legislature is making whoopie over whoopie pies. The legislature is debating whether to make the decadent treat the state's official dessert, and the blueberry pie folks are fighting back. Frankly, I think it could all be settled with an old fashioned pie-in-the-face food fight. Last pie standing, wins!
Want to know more about whoopie pies? Read Nancy Griffin's book.
Please take my little survey–it's my first attempt at this, so I want to see if and how it works. Any feedback, let me know. Thanks.