The logistics aren't easy, but the rewards are rich for the second annual Two Countries, One Bay, Art Studio Tour, Sept. 20-21. More than 50 artists and artisans, along with regional cultural organizations and museums in waaaayyy Down East Maine (Lubec through Calais) and New Brunswick, Canada (St. Stephen, St. Andrews, Campobello and Deer Islands, St. George), are participating in this two-day arts extravanganza.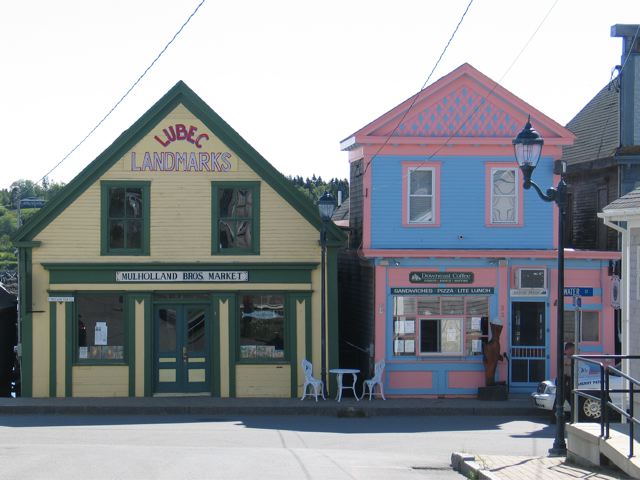 This region, surrounding the tidal wonder of Passamaquoddy Bay provides plenty of fodder for artists. Islands, cliffs, crashing surf and churning waters, whales and sea birds, lighthouses and buoys, small towns, undeveloped wilderness: it's all here, magical, mystical, inspiring, and in many ways and places, accented by a simplicity reminiscent of a gentler era. Whenever I travel here, I feel lighter, less burdened by day-to-day worries and more keen on noticing the little things.
On this side of the border, primary organizer is the Tides Institute and Museum of Art, located in a renovate bank in Eastport. Owner/director Hugh French, an Eastport native, is the driving force behind the Tides and its goals to build significant cultural collections and to produce new culturally important works. The focus is on works by artists and photographers associated with Maine and Maritime Canada, so this project is a good fit.
Brochures map the route and detail the participating studios, which include painters, printmakers, fiber artists, stained glass creators, sculptors, jewelers, Native American beadwork and basketry, and more. Many of the artisans will also be demonstrating their work. The tour runs 9 a.m. to 6 p.m. (EDT and AT) both Saturday and Sunday; just remember that the clock changes every time you step over the border.
Good thing the tour runs two days: Covering the territory involved involves bridges and ferries to offshore islands, passing through the international border, navigating backroads and small communities. Trust me, if you're willing to make the journey, and if the weather cooperates, there are few better ways to spend an early autumn weekend. Book a room in Lubec, Eastport, or St. Andrews, eat salmon and lobster, breath in that salty air, kick back and enjoy. Oh yeah, and return with a unique souvenir.