Once you pass the Acadia region, prices drop significantly, but if you're seeking true budget lodging on the Maine Coast—inexpensive accommodations that provide character, are clean, and pass my sniff test—then check into these cheap sleeps. (Updated Feb. 20, 2018)
How cool is this? Pleasant Bay B&B doubles as a 110-acre shore-front working farm laced with 3.5 miles of trails. The modern, elongated cape has just four guest rooms, all with peaceful water views and Wifi; two share a bath. Downstairs there's plenty of living space, including decks overlooking the Pleasant River and Pleasant Bay. Peak season rates from $55.
For inexpensive digs, you can't beat this clean and cheery motel and tourist cabins, one kitchen. All have been nicely updated. Frills include air-conditioning, satellite TV, fiber-optic Wifi, refrigerators, microwaves, and even an outdoor pool. Morning coffee and homemade blueberry muffins are included. One hint: If you're taller than 6 feet, opt for the motel instead of the cabins—bathrooms in the latter are tiny. Some rooms are pet-friendly for $10. Peak season rates from $80.
Recent updates and upgrades by new owners have made this vintage motel quite appealing. Every room has a fridge and microwave and guests can enjoy a homemade continental breakfast before heading out to explore. If you're planning on visiting Campobello Island, New Brunswick, you can call there — and anywhere in the the U.S. or Canada — at no charge from you room; nice perk. If you're brave enough to visit in winter, snowshoes are available at no charge. One room is pet friendly; $10/dog. Peak rates from $90.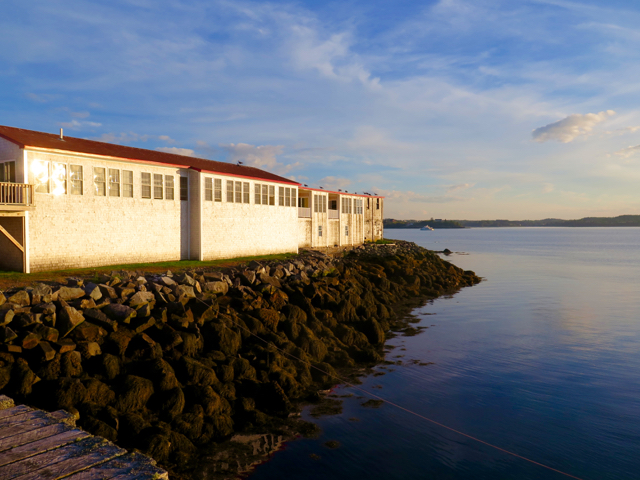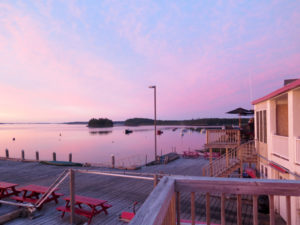 For an authentic Maine seafaring experience, book this wharf-side inn in a renovated former sardine cannery. Passamaquoddy Bay practically laps under the windows, lobstermen unload their catches on the wharf, and fish processing takes place in the lower level (keep that in mind re: sniff test—there's a slight brininess that most folks don't even notice). For this location, and with a continental breakfast included, it really doesn't get much better. The inn is within walking distance of downtown Lubec and it's a short drive or pedal over the border bridge to Campobello Island. That said, you might just want to while away the hours gazing out the windows at the lobsterboat- and island-dotted views. Apartments are available. Rooms from $90.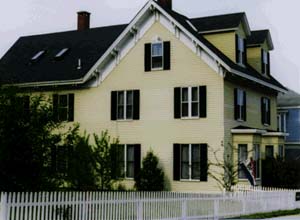 Eastport is actually an island, tethered to the mainland by a causeway from Pleasant Point. In recent years, artist studios and galleries have brought new life to the downtown, which edges tidal wonder Passamquoddy Bay. Just two blocks up from the waterfront is The Milliken House, built as a grand private home in 1846 and still more home-stay than inn. The interior drips with Victorian architectural embellishments and furnishings. Nods to the present include private bathrooms, TV in the double living room, and Wifi throughout. Rates include a huge breakfast in the formal dining room. Kids are welcome. Rooms are $100.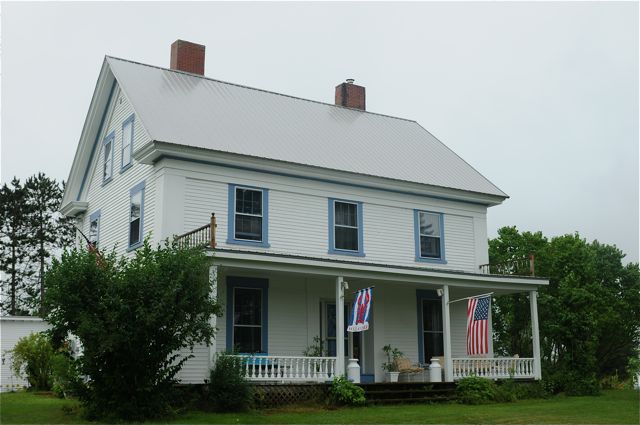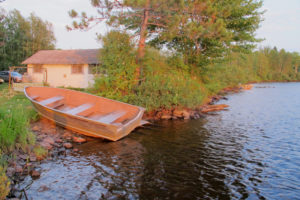 Set back from Route 1 and edging Lewy Lake, in the Grand Lakes region, The Lakeside caters to anglers, but it makes a fine stop for unfussy travelers who value a comfy bed and a lakefront location at a very reasonable price. Only two rooms in the main inn have private bathrooms, but almost all have at least a sink in the room. Also on the premises are cabins, many fronting right on the lake—also a good deal, but require a 3-day minimum. Pets ($20/stay) are allowed in the cabins. Amenities include games room with pool table, rental motor boats, fire pit, free use of paddleboats, and, of course, lake access. American Plan (breakfast, box lunch, and dinner, $100pp/day) is available. Rates from $55.