I'm sure ate 19th-century Maine architect Francis Fassett would be pleased with The Francis, Portland's newest boutique hotel. Fassett designed the Congress Street home for the Mellen E. Bolster family, which operated the Bolster, Snow & Co. store on Middle Street. The 1881 brick building later housed the Hay & Peabody funeral home for 80 years, before sitting vacant for a decade.
Enter brothers Anthony, Jacob, and Nate DeLois. In 2015, the trio were refueling at Tandem Coffee, a popular coffee house across the street, and noticed the empty property. The brothers, who have a family background in hospitality (other properties include two Ogunquit hotels, The Colonial and The Adimiral's Inn), realized its potential, and purchased it. After a two-year restoration, they opened the massive oak doors to the 15-room hotel in October 2017.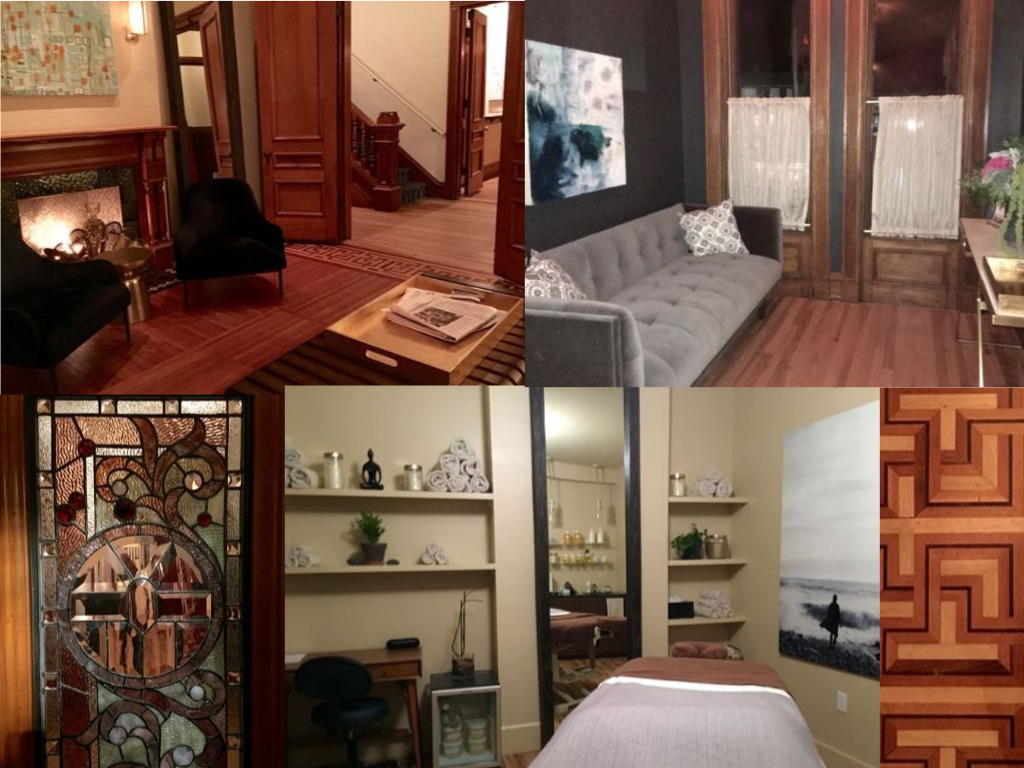 Boutique hotel with original details + contemporary vibe
The Francis honors the man who helped Portland rise from the ashes of the Great Fire of 1881. Fassett designed roughly 400 buildings in the Victorian High Gothic and Queen Anne styles, and he's credited (along with his one-time apprentice, the better known John Calvin Stevens) with helping shape the current look of city's West End. The hotel, now listed on the National Park Service's Registry of Historic Places, successfully blends period architectural details with contemporary accents and amenities.
Anthony DeLois toured me through the property, pointing out original features such as gleaming hardwood floors—some parquet, tiled fireplace surrounds, and stained-glass windows preserve the building's integrity. In some rooms, the reflection of light through original leaded glass windows dances playfully on the walls at night. He pointed out a window to the original, 1925, Seth Thomas clock, one of 80 street clocks made by America's oldest clock company. The ornate, four-faced, pole-mounted clock is one of only a handful built with both mechanical and electrical works.
Contemporary elements balance historical ones. These include sleek furnishings, tiled baths, and quality linens. An elevator eases access to all floors, although the grand front stairway and the backstairs remain. Overall, the rooms are handsome and minimalist, providing all the necessities without clutter. The well conceived and meticulous renovation pays homage to the building's architectural bones.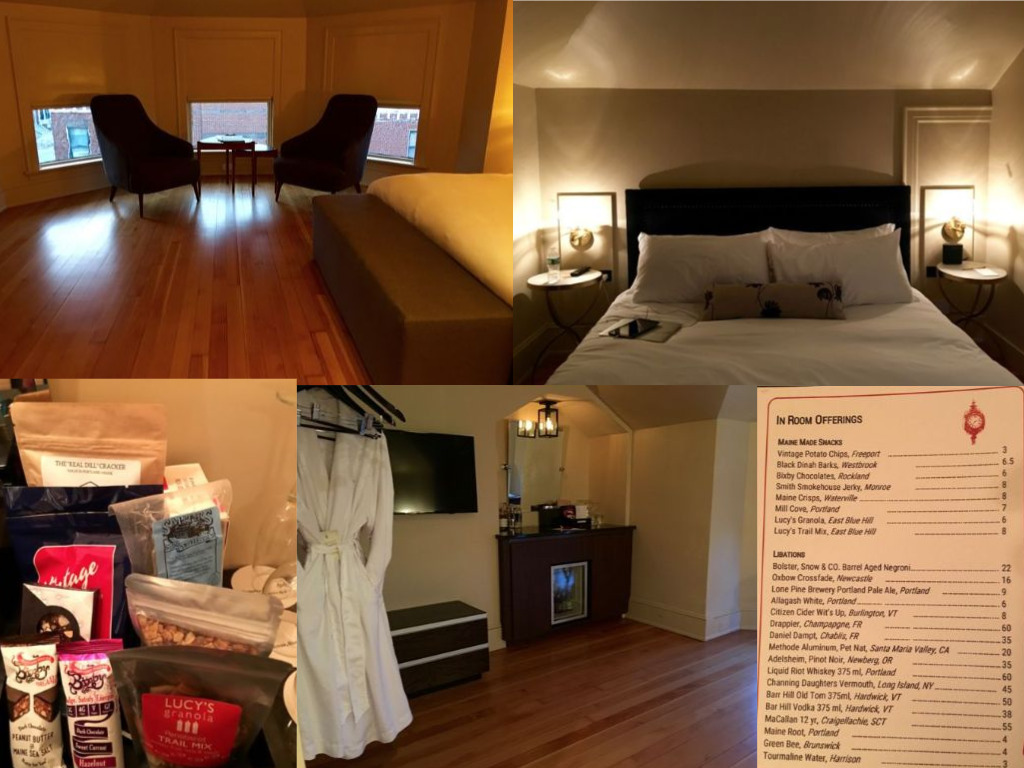 The low down: What to expect at The Francis

No two guestrooms at The Francis are alike. It offers eight room configurations, including an accessible king. I loved my standard king, with its vaulted ceiling, bay window, and spaciousness—enough room for two, perhaps three, adults to comfortably practice yoga. It offered a comfy seating area, luggage bench, bedside lamps, and individual room temperature control. Other standard amenities include Frette robes, in-room safe, 40-inch TVs, Cuddledown duvets and pillows, art by Nicole Wolf, Malin + Goetz toiletries, and a mini bar emphasizing Maine-made products, a nice touch.
Other pluses for The Francis include a 24-hour staffed front desk offering concierge services, local artwork in the public rooms, a handsome front parlor, reading nooks, off-street parking, and a Congress Street location within easy walking distance of museums, galleries, and restaurants. Also onsite are a spa using Farmasthetics products and the Bolster, Snow & Co. restaurant (more on that, in a future post);
The hotel's restaurant doesn't serve breakfast, but with 24-hour advance notice, enjoy breakfast-in-bed: coffee, OJ, and pastry from Tandem and a newspaper delivered to your room for about $20.