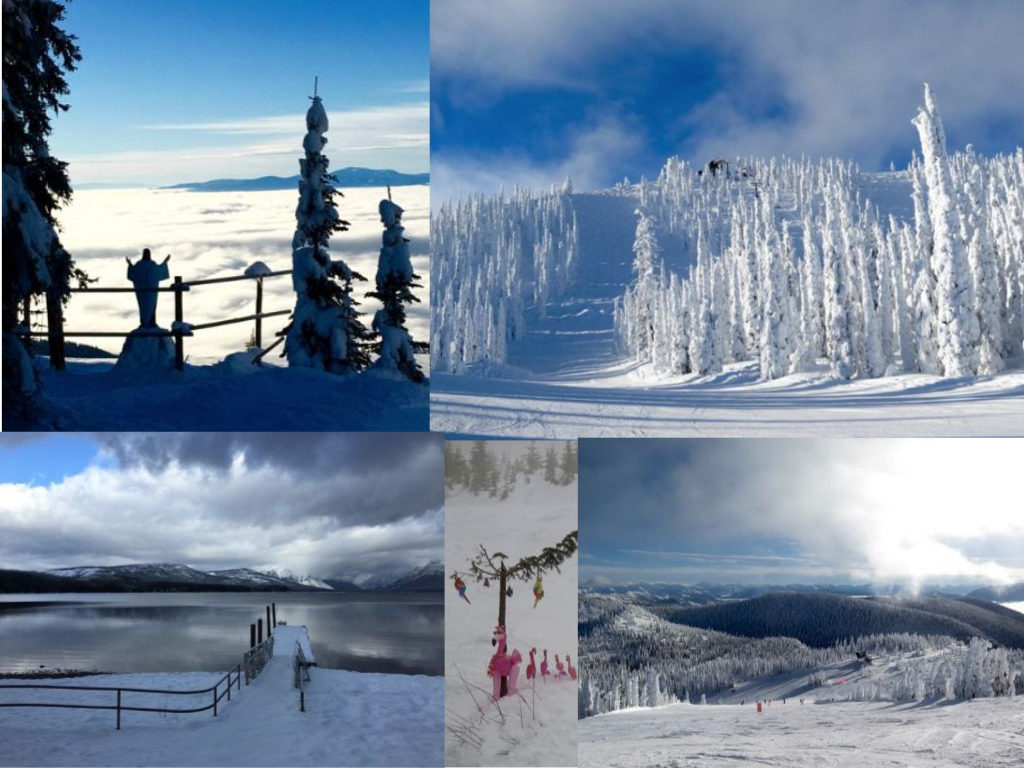 I'm hoping my first trip to Whitefish won't be my last, and I'm wondering why I waited so long to visit this Montana mountain and community that share the name. Why Whitefish? Here are just a few of the reasons this four-season resort should be on your radar, whether you're a skier/rider or not.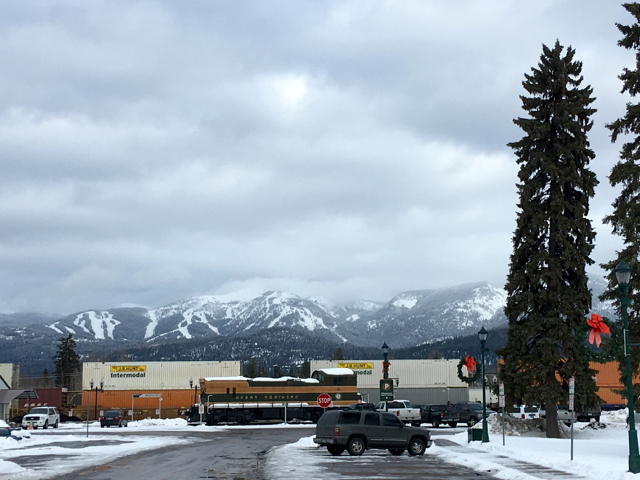 • Why Whitefish: Location, location, location
Whitefish, sited in northern Montana, scores triple location points: It's roughly 30 miles from Glacier National Park; the town is 15 minutes from Glacier Park International Airport; the Amtrak Empire Builder stops in town: and if you're looking for a ski trifecta, it's only an hour from the Canadian border, making it easy to loop in Fernie and Kimberly.
• Why Whitefish mountain: It's big…
No, really; truth is: Big Mountain was its previous name. It was changed to associate it with its base town and to avoid confusion with Big Sky, in the southern Montana. Whitefish Mountain Resort comprises 3,000 acres with 105 marked trails + plentiful bowls, steeps, and trees serviced by 14 lifts & tows. The vertical drop is a respectable 2,353 feet; the longest run is 3.3 miles. Truth is, the mountain skis bigger than it first appears. As one ascends, bowls and ridges appear. Thanks to its multiple faces, one can usually find good conditions, not matter what the weather. Hint: Locals told me the north side is always lighter and dryer, so when in doubt, head north.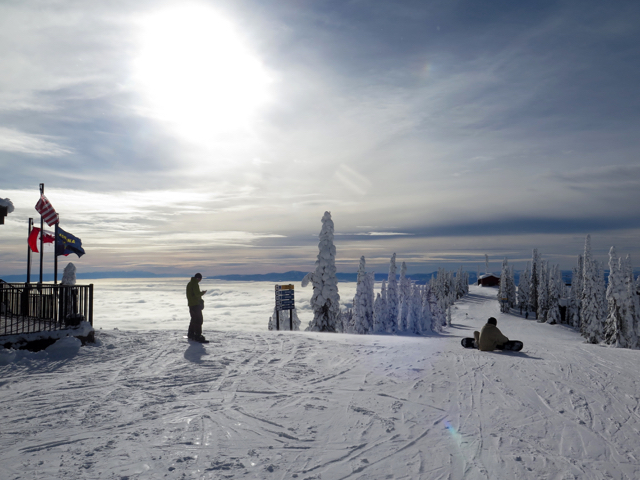 • … But not too big
With a summit elevation of 6,817 feet, no worries about altitude issues. You won't be gasping for breath or experiencing a killer headache if you bend over.
• and Pho & ahi in the cafeteria

I could eat lunch every day in the Summit House and be happy. Not only was the food very good, but also very appealing, and reasonably priced. One day I enjoyed a steaming bowl of hearty pho, another a Mexican chicken. I was tempted by an ahi tuna dish as well as the burritos. Most choices were in the $8-12 range—very fair considering the quality and location.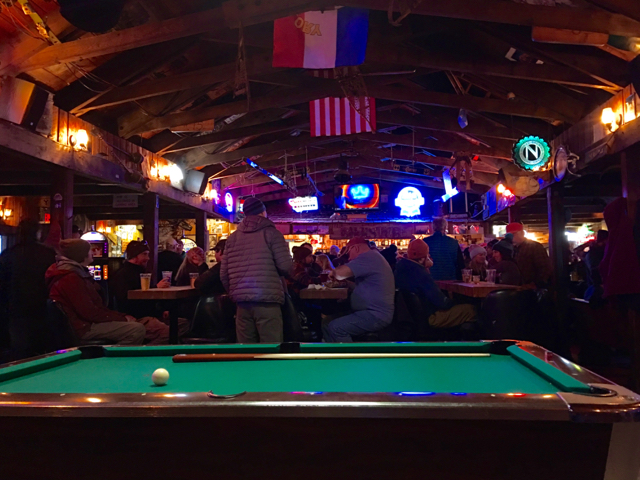 • Why Whitefish: 70 years & counting

The mountain is celebrating its 70th anniversary this season. When I visited, I had the opportunity to hear long-timers share stories about the early years. I also caught the Clod of the Week/Frabert Awards, presented on Wednesdays at 5pm in the Bierstube (a.k.a. the 'stube), the classic ski bar in the Village (go in if just for the nostalgia and decor—think old ski movies on the big screen, pool table, and old ski gear, signs, flags, and other mementos adorning the walls and hanging from the rafters); another good spot to soak in the atmosphere is the Hellroaring Saloon.
• Why Whitefish: The price is right!
No, not the TV show, but the prices for everything. For starters, winter is off-season in Whitefish, so accommodations are reasonably priced. Lift tickets are low for a major resort; rack rate: $79 adult 1-day, $72 each additional day (buy a $50 frequent skier card, and the daily rate is $50 adult). And hey, if you're 70 or older, you ski free.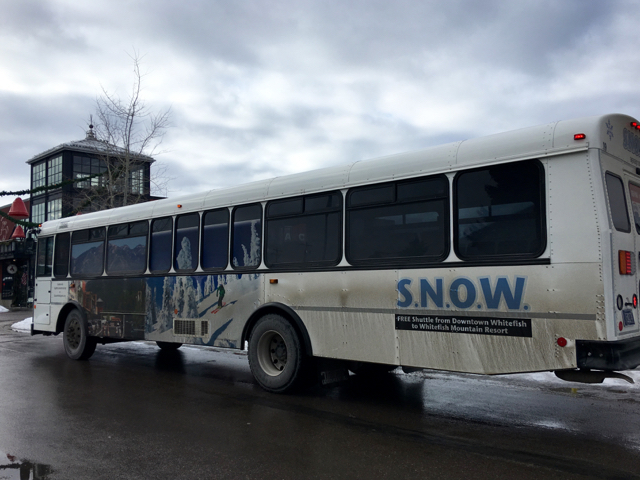 • Why Whitefish: Car free is carefree

Free S.N.O.W buses connect the town with the mountain, stopping along the way. You can stay on mountain and enjoy afternoons and evenings in town or stay in town and still catch first and last tracks.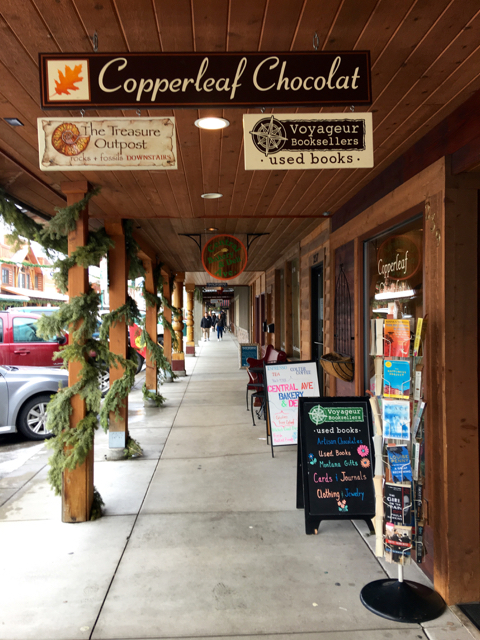 • All that, plus it's a fun town …

Not only is downtown Whitefish compact and easy to navigate, it's streets are lined with independent shops, galleries, restaurant, and even two microbreweries and a micro distillery. There's even an independent downtown hardware store, a rarity these days, especially in a resort community. Does it get any more perfect than Voyageur, a shop that sells artisan chocolates and used books? Oh, and nearly every restaurant or shop selling anything food related will have something in the huckleberry flavor. It's local, it's good, try it.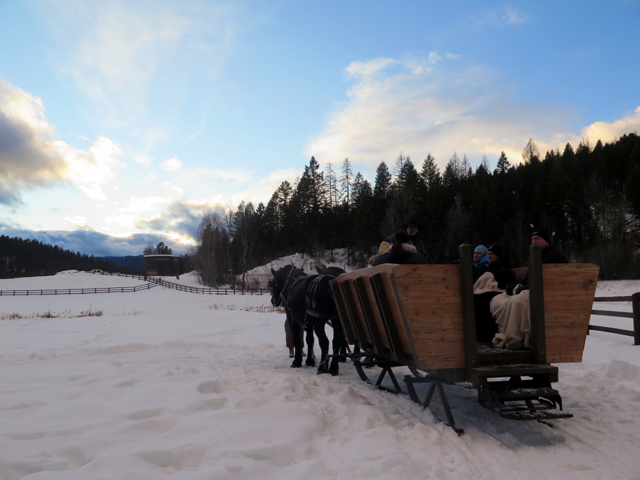 • … with fun off-mountain options

Beyond skiing, riding, shopping, and eating, Whitefish makes it easy to have a good time. So on those days when fog shrouds the mountain, consider the alternative outdoor pursuits: sleigh rides, dog sledding, Nordic skiing, fat-tire biking, and snowshoeing. Or, dive into the aquatic park, visit a spa, or simply curl up with the highly regarded Whitefish Review, a literary journal published twice each year.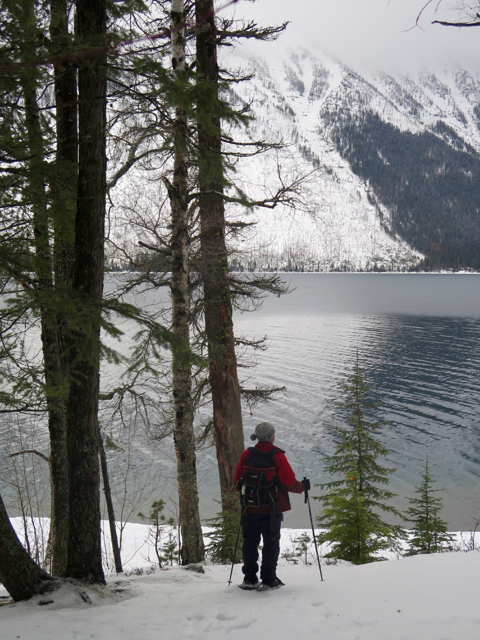 • Why Whitefish: Glacier National Park

The elephant in the room is Glacier National Park. Truth is, most people come in summer, which is why winter rates for lodging are low. The park in winter is quiet and spectacular, and it's open for cross-country skiing, snowshoeing, winter hiking, or simply oohing and aahing. Glacier Adventure Guides makes it easy.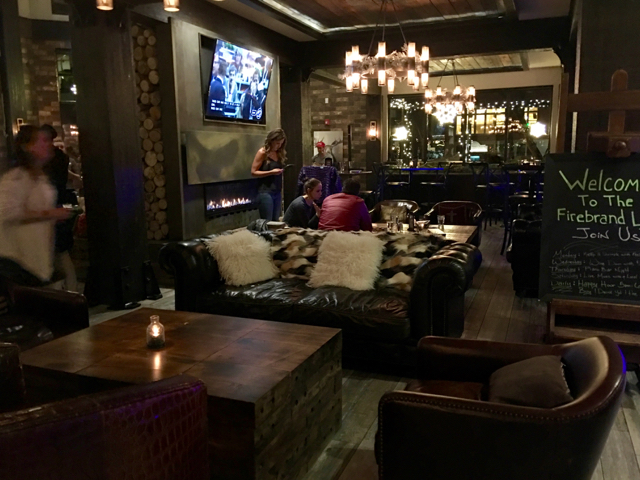 *****
Where Whitefish: A few thoughts on where to sleep and eat
One of the many things I loved about Whitefish in winter is the wide array of options for sleeping and eating.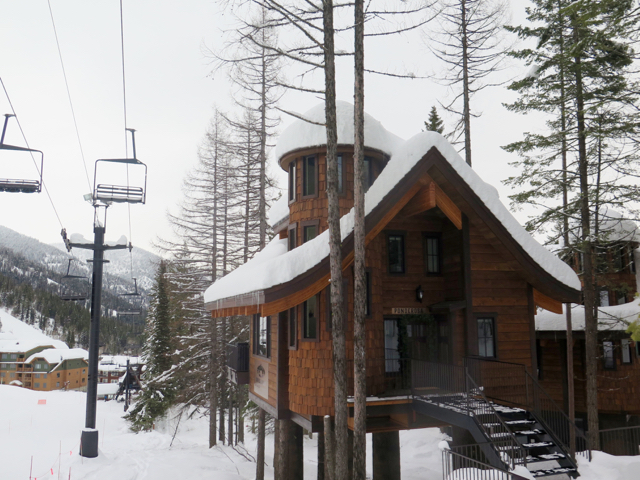 • Cheap sleeps: on the mountain, Hibernation House (from $89pp with lift, lodging, & breakfast); in town, the Whitefish Hostel (from $75/bed; whole house rental available).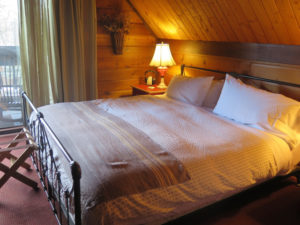 • B&Bs: one-third mile from town & on bus route, Good Medicine Lodge, which has especially nice lounging areas  (from $135 w/breakfast); intown Garden Wall Inn (from $155 w/breakfast)
• Hotels & Inns: on the mountain, Kandahar Lodge (from $159 w/continental breakfast); in town, The Firebrand (from $119)
• Luxury ski-in/out chalets: Snow Bear Chalets, on the slope tree houses (from $3,000/week)
• Dude ranch: located on the outskirts of town, the Bar W Guest Ranch offers B&B rates during winter.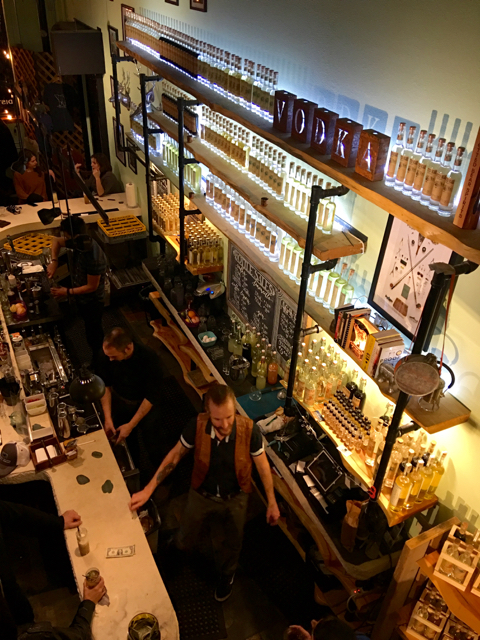 • Breakfast—On the mountain, I grabbed a breakfast quesadilla at Village Coffee in the upper village; in town, head to Loula's, Swift Creek Cafe, or Amazing Crepes.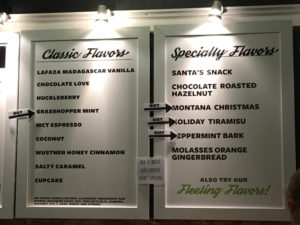 • Ice cream: I know it's winter, but trust me on this, you don't want to miss Sweet Peaks, which its own ice cream, sorbet, and yogurt. And of course you can get huckleberry.
• Dinner—On the mountain: For a wonderful dining experience with a highly regarded chef, make reservations at Cafe Kandahar. Intown: Abruzzo prepares excellent pastas and wood-fired pizzas; mountain Mexican is served at Pescado Blanco (I'm still signing over the bison enchiladas), Tupelo Grille specializes in Cajun and Southern fare; the lobby lounge at the Firebrand Hotel serves a tapas-style small-plates menu.