Even if you hate snow, ice, and everything winter, you can't help but love Maine shrimp, a.k.a. Northern Shrimp or Pandalus borealis. These oh-so-delicate crustaceans are a Maine food highlight; I like to think of them as a bonus to Mainers for sharing their state all summer with the lobster-loving visitors—they're kind of the year-rounders little secret. Now that the season is here (Dec. 1–Apr. 15), I thought I'd ask some of Maine's chefs to share a recipe or two.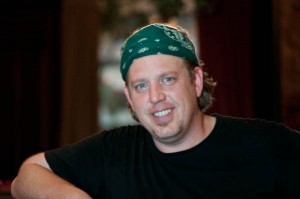 First up is Jay Villiani, owner of two of my favorite low-key Portland restaurants, Local 188 and Sonny's, where he's also the chef.
"There are many ways to prepare shrimp," Villani says, "but I like this recipe because Maine shrimp is so delicious that it doesn't need much tampering—they are the ocean's equivalent to Life Savers candy!"
He's actually shared two preparations, both of which are so simple that you—yes even you, my kitchen-challenged friends—can manage either.
Really Simple Shrimp
Ingredients
Maine shrimp
garlic (chopped)
salt & pepper
touch of butter
splash white wine
Oil (for pan)
Directions: ("This takes no time to cook!")
Heat oil in pan.
Preseason shrimp with garlic, salt and pepper.
When the oil starts to smoke, add shrimp.
Deglaze with a touch of wine and add a little butter.
Adjust seasoning and enjoy immediately!
Maine shrimp ceviche
"If you're fortunate enough to get them right off the boat and still twitching, you can also marinate them in fresh lime juice, orange juice, and a little rice wine vinegar and adjust the seasoning to any flavor profile—chilies, savory or sweet. Just wait 20 minutes and enjoy a real deal Maine shrimp ceviche." —Jay Villani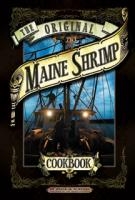 By the way, another great resource for Maine shrimp lovers is The Original Maine Shrimp Cookbook, a collaboration between the Midcoast Fishermen's Cooperative in Port Clyde, the First Universalist Church in Rockland,  and the Island Institute. It has 70+ recipes.
***
Links to more Maine shrimp recipes here.