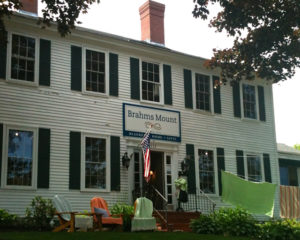 Next time you shop the L.L. Bean Mothership and the satellite national outlets in Freeport, seek out the Maine-owned shops amidst them. Unlike many outlet centers across the country, Freeport has an excellent mix of local Maine stores in addition to the big names. Sure, L.L. is the biggie, but you'll find close to three-dozen stores with Maine roots. Here's a sampling:
Brahms Mount (115 Main St.): blankets, linens, and throws woven on antique shuttle looms
Brown Goldsmiths & Co. (11 Mechanic St.): handcrafted jewelry
Cuddledown (574 Rte. 1): bedding, sleepwear, and linens
Edgecomb Potters (8 School St.): porcelain pottery
Freeport Wild Bird Supply (541 Rte. 1): A must for bird enthusiasts of all levels.
Georgetown Pottery (148 Main St.): hand-painted porcelain pottery
Island Treasure Toys (20 Bow St.): heirloom-quality children's toys
Jill McGowan (56 Main St.,): the great white shirt
Maine Woolens (124 Main St., 207/865-0755): wool and cotton blankets
R.D. Allen Freeport Jewelers (13 Middle St.): Maine tourmaline jewelry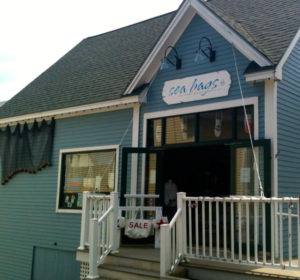 Sea Bags (6 Bow St.): nautically inspired totes made from recycled sails
Sherman's Books and Stationery (128 Main St.): books and more
Wilbur's Candy Shoppe (11-13 Bow St.): chocolates
When Pigs Fly (21 Main St.): old world-style artisan breads
Wicked Whoppies (32 Main St): Maine's official snack
And when you get hungry, dip into the Freeport Public Market (20 Bow St.). This wallet-friendly order-at-the-counter spot with indoor and outdoor seating is home to Amato's, Cafe Crepe, Kamasouptra, and Peachy's Smoothie and Juice Bar. And just outside across Bow Street is Li's Place, an express cart serving Chinese fare (there's a year-round location at 51 West St.).