Looking for Maine-related books for your wish list and holiday giving? In addition to my Moon Maine, Moon Coastal Maine, and Moon Acadia National Park books, check out these titles that have crossed my desk. As always, I love it when you support your local, independent book store, but if you prefer to shop online, I've provided links that help support related causes or the authors.
AMC's Best Day Hikes along the Maine Coast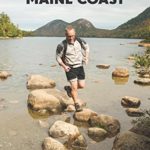 Maine hiking guru Carey Kish wrote this four-season guide to 50 of Maine's best coastal trails, from Kittery to Eastport. I like the At-A-Glance Trip Planner, which provides everything you need for a quick decision in an easy chart: location, difficulty, distance and elevation gain, estimate time, fee, good for kids, dogs allowed, public transit, XC skiing, snowshoeing, and highlights. That allows you to dial in on exactly what you want quickly, and then go the full-blown descriptions, which in addition to a map and basic details, also include fun Did You Know trivia and info on what's nearby. Buy it from the AMC to help support its conservation efforts.
Schoodic Point: History on the Edge of Acadia National Park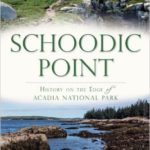 The Schoodic Section, the only mainland parcel of Acadia National Park, is getting increased attention, now that there's an official park campground. Author Allen Workman digs into the point's history, from the Wabanaki to the park's creation. Full of intriguing characters and details, it's a great read for anyone planning a trip to Schoodic.  Buy it from The Archipelago, to help support Maine's  Island Institute.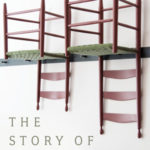 Only a handful of Shakers still put hands to work and hearts to God in Maine's Sabbathday Lake Shaker Community, the world's last living community. From a peak of 6,000 Believers, now only three remain. In this wonderful little book, Flo Morse tells not only their story, but that of the entire religious movement, one grounded in religious, racial, and gender equality. Thank the Shakers for inventing or improving the clothespin, the circular saw, a threshing machine, an improved washing machine, among others. And of course, the simplicity of Shaker style is part of their legacy. Buy it from Maine's Sabbathday Lake Shaker Community to help support it.
Maine Coastal Public Access Guide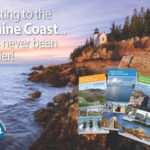 If you love Maine's coast, you'll love this three-book series, which details more than 700 locations with pubic access. Whether you're looking for an ocean-side picnic table or a place to launch a boat, you'll find it here. Each listing includes a brief description, available facilities, directions and parking, and GPS coordinates. Adding to it are photos, maps, and editorial. The Southern Region covers South Berwick to Freeport; the Midcoast Region covers Brunswick to Hampden, and the Downeast Region covers Bangor to Calais. Buy them from Maine's Department of Conservation, Forestry, and Agriculture, which produced it.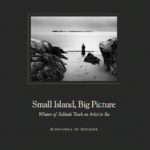 In winter, caretaker Alexandra de Steiguer has the Isles of Shoals to herself. In this coffee-table book, an ode to the pleasures of quiet and solitude, she shares her black-and-white images along with here experiences on this group of islands sited nine miles off the Maine/New Hampshire coast. Buy it from the author.
Grains as Mains: Modern Recipes Using Ancient Grains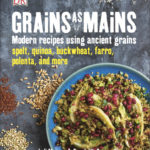 Sarah W. Caron, of Sarah's Cucina Bella and senior features editor for the Bangor Daily News, co-authored this wonderful collection of grain-based recipes with chef and food photographer Jodi Moreno, of What's Cooking Good Looking. Gluten-free? Not a problem, alternatives are provided. This is an easy-to-use book, with clear instructions augmented with pictures along with a primer on basic techniques. Recipes cover everything from breakfast to dessert. What to try first? How about Sarah's favorite: beef and bulgur wheat meatballs with creamy pesto sauce. Buy it through the author.