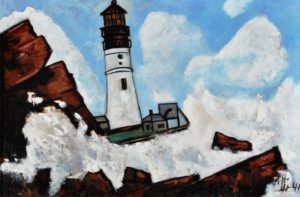 Lobster! Katahdin! Portland Headlight! Crashing surf! One would be hard pressed to create a travel itinerary taking in Maine's icons better than that presented in Marsden Hartley's Maine, on view at the Colby College Museum of Art in Waterville through Nov. 12, 2017.
A collaboration with the Metropolitan Museum of Art, Marsden Hartley's Maine presents approximately 90 of the American Modernist's paintings and drawings depicting his home state of Maine.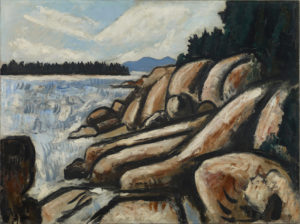 You don't need to be an art aficionado to appreciate this exhibit. Go because it encapsulates the best of Maine. I  promise that you'll recognize some locations and be inspired to visit others.
Born in Lewiston in 1877, Hartley resided in New York, Paris, and Berlin, traveling widely, but returning frequently to Maine, before dying in Ellsworth in 1943. In between he established himself as The Painter from Maine, a legacy made clear in this exhibition.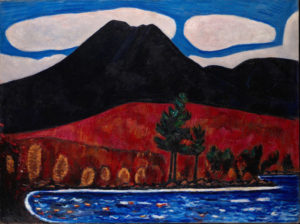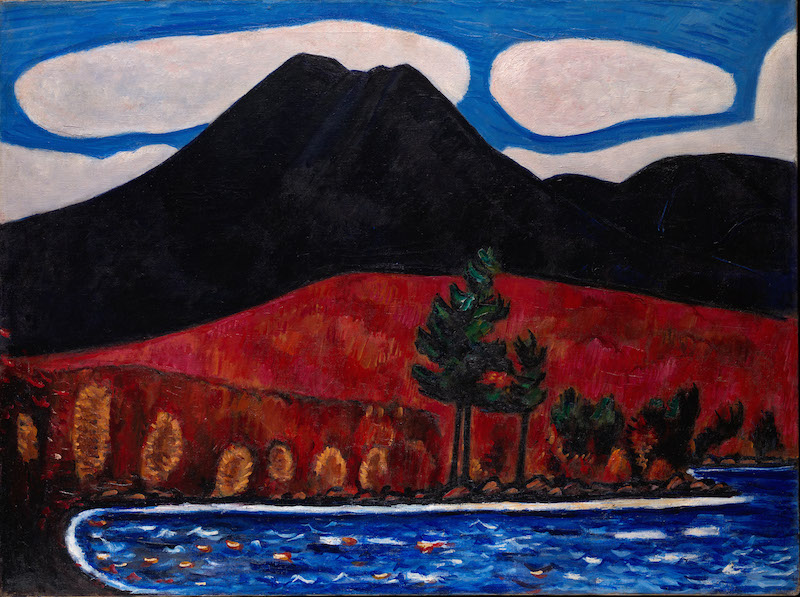 Hartley's paintings transport viewers along Maine's coastline from Ogunquit to Corea, out to Vinalhaven island, inland to the western lakes and mountains, and north to the Katahdin Woods and Waters region.
Along the way, we visit gurgling streams, mountain-backed lakes, ships at sea, and forested peaks. We also meet the locals, from burly bathers to hardy fishermen.
In future posts, I'll focus on some of the locations depicted, using Hartley's works as an entry point.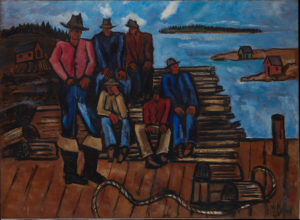 Co-curated exhibtion
Co-curators Elizabeth Finch, Lunder Curator of American Art at the Colby College Museum of Art; Donna M. Cassidy, professor of American and New England Studies and Art History at the University of Southern Maine; and Randall Griffey, curator in the Department of Modern and Contemporary Art  at The Metropolitan Museum of Art, have created an exhibition that follows Hartley's development as an artist and identifies the various influences on his works.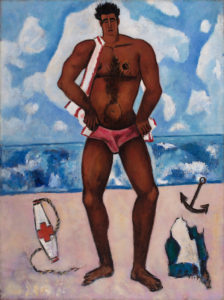 Even if you were fortunate enough to view this exhibit at the Met Breuer this spring, come see it at Colby, too. I've enjoyed it in both locations, and honestly, I think I like the Maine venue more—perhaps because the works have come home.
If you go:
The Colby College Museum of Art is open 10am-5pm Tuesday-Saturday and noon-5pm Sunday; admission is free. NOTE: Every Tuesday at noon, a curator leads a free tour of Marsden Hartley's Maine.
While here, don't miss the companion exhibit Visionary Painting, curated by Alex Katz, on view through Aug. 27.