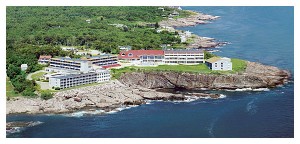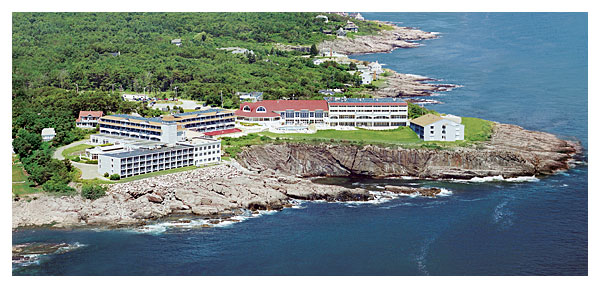 It's the end of an era: Fourth-generation owner Kathryn Weare has sold the Cliff House Resort & Spa, which tops the cliffs of Bald Head in Ogunquit. New owner Rockbridge, a hotel investment firm, purchased the property with Maine-based hoteliers Marc Dugas and Peter Anastos. A renovation is planned after the 2015 season.
Managing the property is New Castle Hotels, which recently reopened Portland's former Eastland Hotel as the Westin Portland Harborview, after a complete restoration. Gerard Kiladjian, currently manager at the Portland Harbor Hotel, will manage The Cliff House.
Elsie Jane Weare opened The Cliff House in 1872; rates then were $6 per person/week and included breakfast, lunch, and dinner. The hotel's history includes the first private baths in the area, added with the Colonial Annex early in the 20th century; takeover by the U.S. Army Corps of Engineers during World War II; addition of the area's first swimming pool in 1960; and renovation as primarily a motel in the 1960s.
Elsie Jane's great granddaughter Kathryn Weare took over in 1974 and began major updates, renovations, and additions, including the Cliff Spa in 2002.