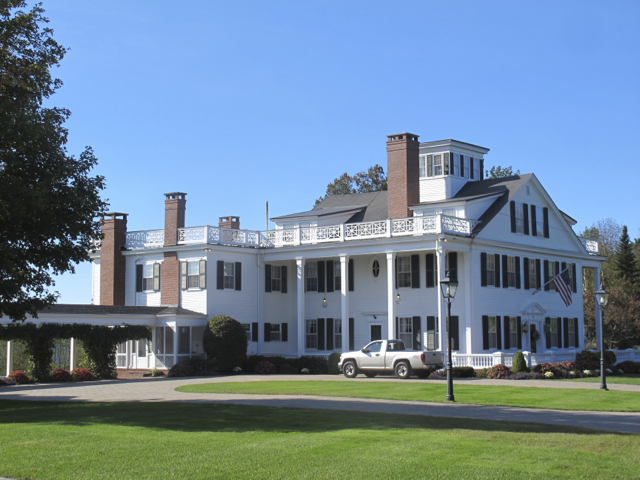 Once a year, tiny Paris Hill comes alive for its Founders Day celebration, when Bob Bahre shares his private car collection with the public. More than 50 prized vehicles—including one of the world's best collections of Packards (including Dietrich and LeBaron V-windshield body styles), along with Duesenbergs, Stutz Bearcats, a Tucker, a Thomas Flyer, vintage race cars, and more—are on view. Also exhibited is an antique doll and toy collection, horse-drawn carriages, and other vintage treasures.
The 2013 event is on Saturday, July 19. Admission to the classic car exhibit is $10 for adults and $2 for children 12 and younger, with proceeds benefiting the Hamlin Memorial Library & Museum.
While the car show is the biggest draw, it's not the only reason to stop by this Oxford Hills village, just off Route 26 north of South Paris. Live music, food, craft vendors, raffles, and more are part of the celebration. As with the car exhibit, much of the proceeds support the library.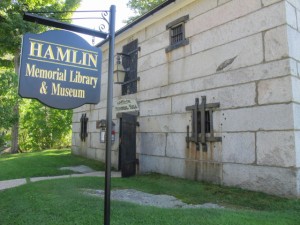 That library is a cool story in itself, as it was built in1822 as the original Oxford County Jail. It also doubles as a museum, and has quite a few artifacts that will intrigue history buffs. And do take time to walk around the village on a self-guided walking tour.
Paris Hill's biggest claim to fame is that it was the birthplace of Hannibal Hamlin, vice president during Abraham Lincoln's first term. The village, home to a National Historic District of elegant 18th- and 19th-century homes, is well worth a detour off Route 26 anytime, but especially for this event or during fall foliage season; the views over the mountains and lakes are spectacular.  (And if you're looking for another reason to swing through the region on the same weekend, it's also Mollyockett Days in Bethel, another 20 minutes or so north on Route 26).