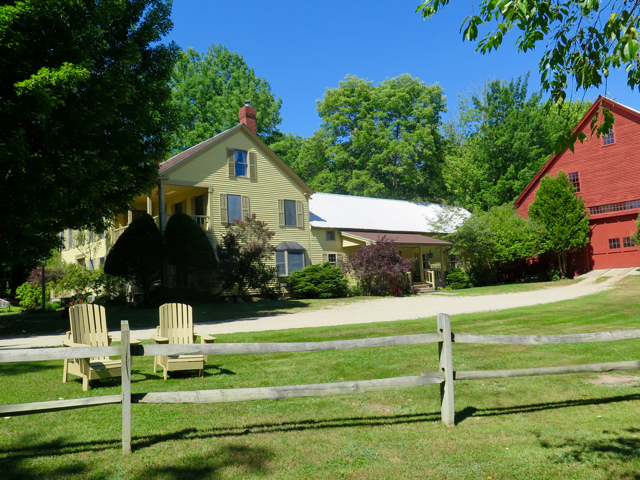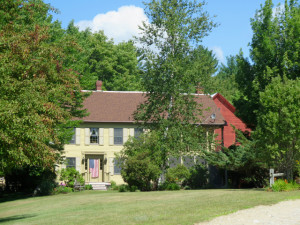 Updated Sept. 2017
I don't think one could find a more classic country inn in a more perfect location for leaf peeping than the Waterford Inne. This gently updated, early 19th-century farmhouse is sited on a country lane and surrounded by 25 acres of rolling woods and fields. Honestly, I half expected Bob Newhart to reprise his innkeeper role and walk through the door, that's how authentic this lovely inn is.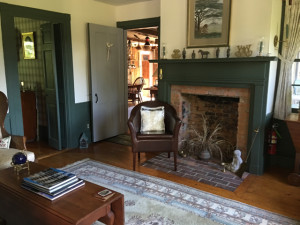 Innkeeper Barbara Vanderzanden is one of Maine's longest-running innkeepers, and her experience shows. This antiques-filled inn is not only warm and welcoming, but also spotless. Public rooms include a great room with hearth, a parlor room, a dining room, a screened porch, and a cozy TV lounge. That TV is the only one in the inn. While I'm talking tech, don't expect much of a cell signal or Internet, although Barbara is working with the cable company to bring the latter in).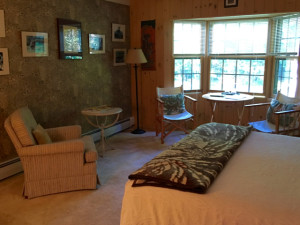 Guest rooms are bright, airy, spacious, and furnished for comfort, with some ideal for families. One has a woodstove and private porch. Even dogs are welcome in some rooms ($25/night). Outside the rambling early 19th-century farmhouse is a huge red barn, which used to be twice its current size (ask Barbara about that), a pond, and fields edged by woods.
Four-season escape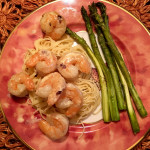 While you can easily head to Norway, Bridgton, Naples, or even North Conway for dinner, plan on at least one meal at the inn. Barbara prepares a scrumptious four-course dinner, by advance reservation, for $48 pp.
The rolling, lake-splashed countryside around Waterford is perfect for gazing at brilliant foliage without the crowds, poking around small villages, hiking and paddling, apple-picking, and just breathing in all that is wonderful about autumn in New England. Truthfully, it's equally lovely in summer (when I visited), winter (skiing, snowshoeing), and spring.
The Waterford Inne's western Maine location is well off the beaten path, despite being less than an hour from North Conway and fewer than 90 minutes from Portland, but sssh! don't tell too many people about this hidden pocket.