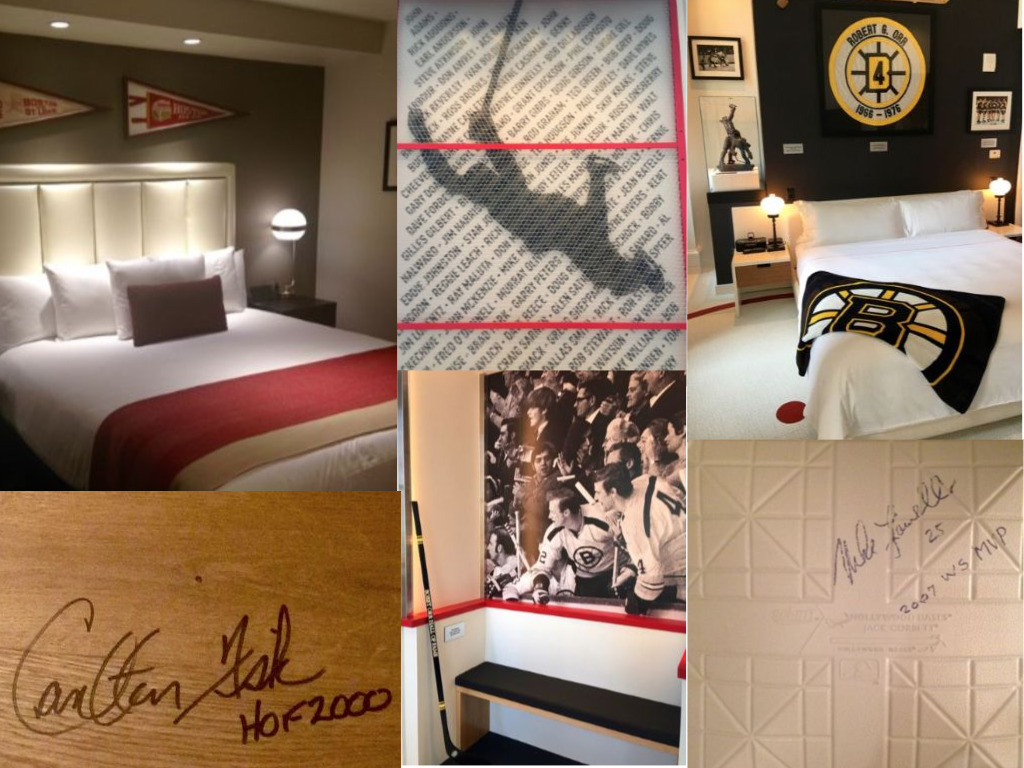 Yo, Red Sox and Bruins fans: Check out these sweet splurge-worthy Boston suites dedicated to the teams you love.
Fenway Park Suite at the Hotel Commonwealth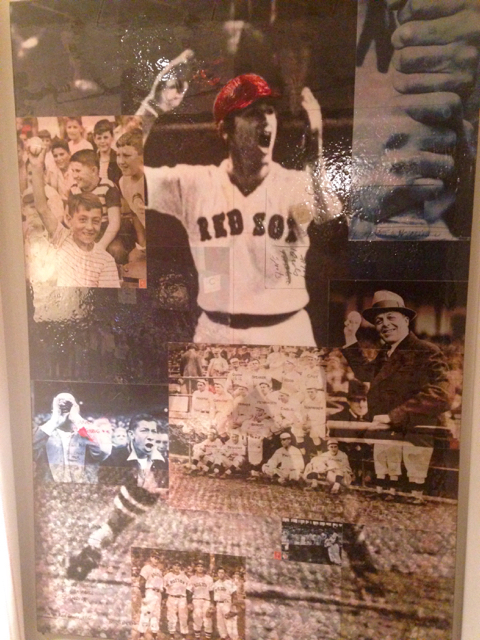 Ready to immerse in Red Sox Nation? The Hotel Commonwealth created the Fenway Park Suite in partnership with the BoSox.
Red Sox-themed graphics and goodies, including signed baseballs and bases, fill the one-bedroom suite. A 12-foot replica Green Monster scoreboard anchors one end of the living room. Another wall features a huge Carlton Fisk photo collage honoring his home run in the '75 World Series.
Behind the couch, a window frames Fenway Park and the Green Monster. Legendary Red Sox players have signed the coffee table, turning it into a functional work of art.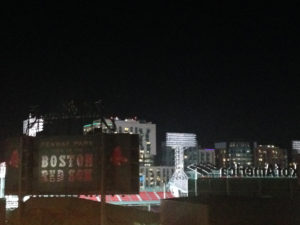 The immersion continues as you wander through the suite. Red Sox bobble-heads invite jiggling. Team pennants and World Series ticket stubs demand admiration. You'll want to peruse the books and watch the DVDs. And if that's not enough, turn-service leaves little packages of Fenway Park dirt on the pillows.
Step outside on the balcony and settle into an original Fenway Park seat for an in-your-face view of the historic stadium. When the skies darken, the lights come on and the crowd roars.
Bobby Orr Suite at the Ames Boston Hotel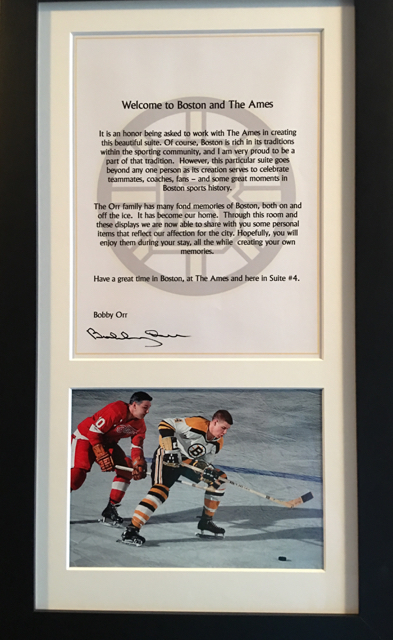 More of a Bruins fanatic? Check into the Bobby Orr Suite at the Ames Boston Hotel, a member of the Historic Hotels of America. Bobby Orr himself provided most of the memorabilia decorating this one-bedroom suite.
When the elevator doors open, you're on on Bobby Orr Way. Smack in front of you is a skate sculpture.
Enter the living room, and settle into original seats salvaged from Boston Garden. A replica scoreboard hangs from the ceiling above. The time is frozen to the exact moment when Orr scored his overtime goal giving the Bruins the 1970 Stanley Cup. On the far wall, a graphic lists the name of every Bruin with whom Orr played.
Magazine covers and historical photos, many signed by former teammates, adorn the walls. One image depicts Orr with Ted Williams. Another shows him clowning with Andre the Giant.
In the bedroom find Orr's retired banner, some of his hockey sticks, and Prince of Wales trophies. A replica Boston Garden wooden locker serves as the closet.